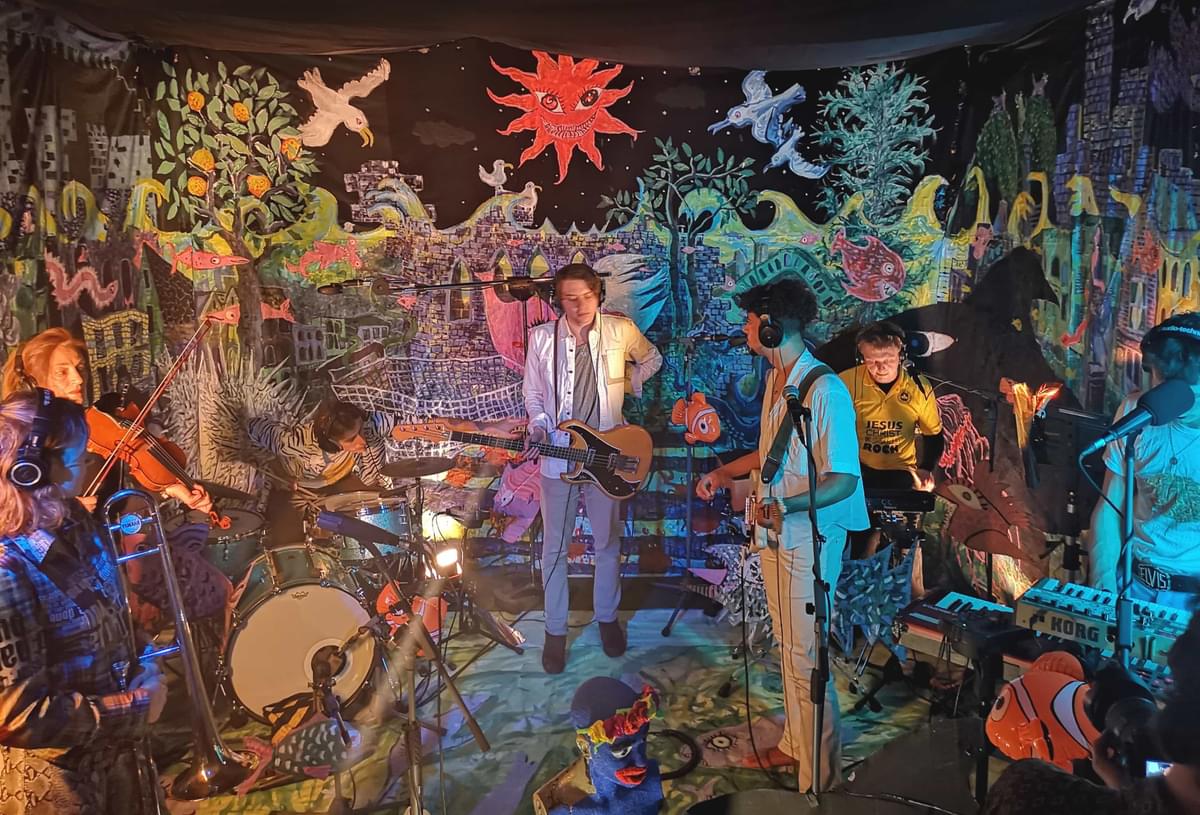 New collective This Is The Deep are full of hope, proving "The Best is Yet to Come"
A track that seems to perfectly encapsulate the feeling of the moment, with a vaccine on the way and waving goodbye to Trump and Cummings, "The Best is Yet to Come" is full of hope for a better future, a theme somewhat alien to 2020's listeners, but one we're all in desperate need of.
The latest track by This Is The Deep lulls the listener in with delicate keys, the sonic landscape quickly becoming one reminiscent of the Toy Story theme tune, with Ranald Macdonald's comforting and transportative synth and vocals making you feel like you're engulfed in one of the clouds famously featured on Andy's wallpaper.
Horns and harmonies, by Hannah Tilson, emerge slowly, adding an epic edge and showing off the breadth of this seven-piece group, who, over the last two years have established themselves a cult following by haunting London's emerging art and music scenes.
Ranald Macdonald says of the track: "Like many of us who were born in the mid '90s, the idea that the best was yet to come was woven into the fabric of a lot of what we were exposed to on TV and were taught in school as children. History - a place where war, disease, natural disasters happened - was a thing of the past, the future was bright. Knowing what we know today about the failures of our system, and its cost to the planet, the phrase becomes more about questioning what is here and now. It combines hope for a better future with a feeling of sadness at how far away it seems to be, and that we might not be around to see it."
"The Best is Yet to Come" is part of their first A/A single (alongside "Simulator"), and will be followed by a seven track EP The Best Is Yet To Come (Part1) that will be released in January. If this track is anything to go by, we can expect incredible things from this emerging collective, who leave us wondering: is the best still yet to come?
Get the Best Fit take on the week in music direct to your inbox every Friday