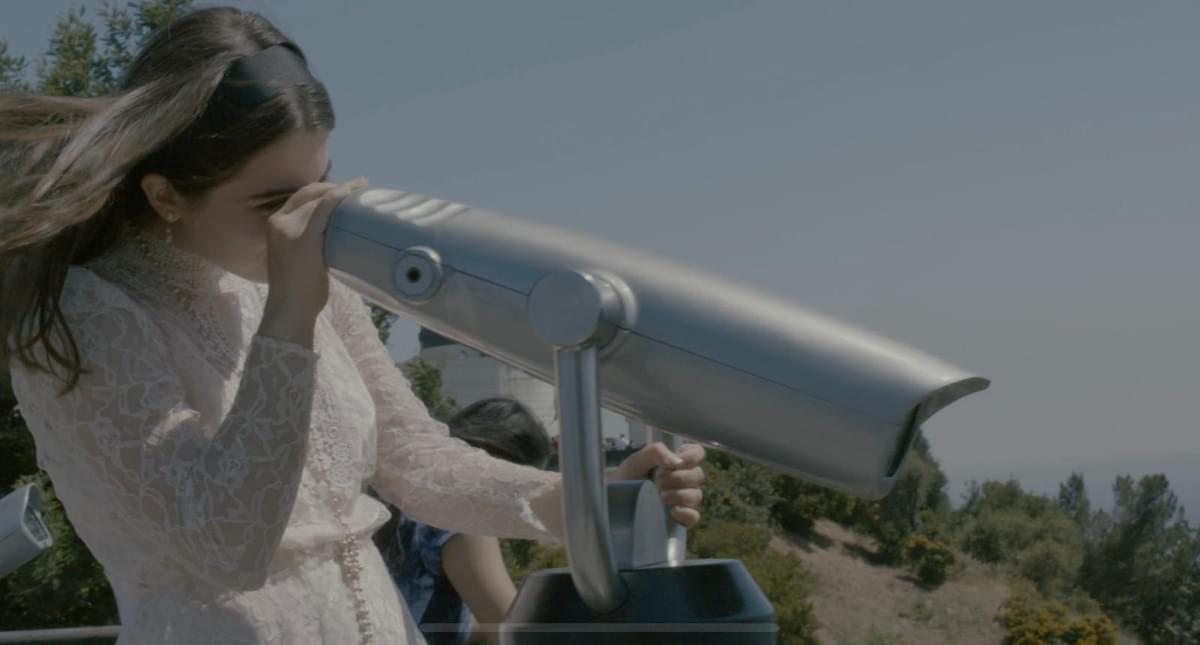 Sofia Wolfson enacts a 'ghost of LA' on the tender Americana of "Hotel Room"
Sofia Wolfson strolls alone around her hometown of Los Angeles in the visuals for "Hotel Room", from the plastic bric-a-brac of tourist shops on Hollywood's Walk of Fame to the Insta-famous pink wall on Melrose Avenue as a ghostly presence in the busy city.
Drawn from her Adulting EP, Sofia Wolfson worked with Phoebe Bridgers collaborator Harrison Whitford, who lends characterful lo-fi guitar to the track. Production is from Marshall Vore (Phoebe Bridgers, Better Oblivion Community Center), after he worked on her debut EP Side Effects.
Wolfson wrote the track in a hotel room during a study break from her finals. "It's about being away from home and feeling confused about your relationships with people you miss," she says. "How being away can completely warp your reality (especially with the presence of social media). I think I even lifted some of the images from a poem I was writing for school."
"My best friend Grace Gallagher directed the video. We wanted to do something fun to juxtapose the more serious tone of the 'Nothing's Real' video. She had this idea to run around in costume to various quintessential spots because of the 'ghost of LA' line. It was a bittersweet day. As much as we were poking fun the whole shoot at how absurd tourism [is] around where we grew up is, it reminded me of how special home is after being away."
Get the Best Fit take on the week in music direct to your inbox every Friday