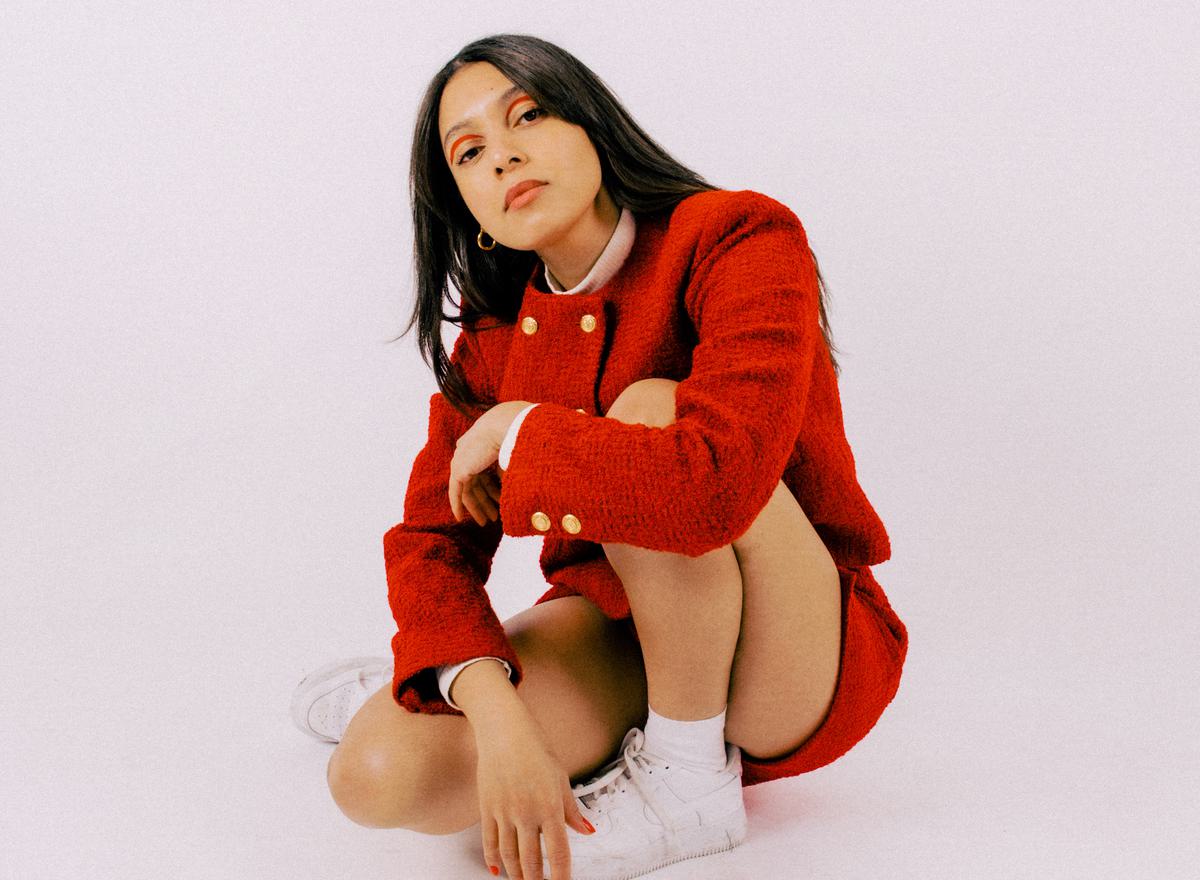 Seraphina Simone ushers in pop's new order with witty, confessional new single, "Milk Teeth"
When 2020's Black Lives Matter protests raised a dark smoky mirror to society, Seraphina Simone found herself looking into it, and so "Milk Teeth" was born.
Struggling herself with matters of racial identity and insufficient representation, as well as navigating life between London and Cali, Seraphina Simone turned to one of the few constants in her life; music. Vibrating with 80s chirrups and otherworldly warbles, but sang with a deep and profound bitterness, "Milk Teeth" is a perfect encapsulation of Simone's sultry twenty-first-century style. It's only the second single from her upcoming debut EP of the same name, but manages to elegise the treacherous and perplexing path of one's early twenties with astonishing poise and candour. The refracted glamour, the societal yearning, the struggles, and the downfalls.
"It's a track about growing up feeling ugly and invisible," she muses. "Beauty standards were inextricably white, with the idealised woman being a gamine, long-limbed, milky-skinned waif. I was brown and short with frizzy hair and I dreamed of waking up one day looking like Alexa Chung or Cory Kennedy."
In the absence of role models in the music tableau that look like her, Simone has decided to become her own. From a heritage that is black, Greek, Irish and Cherokee, and a long lineage of masterly musicians (did we mention Terence Trent D'Arby is her dad?), she has whittled a sound that's wholly her own.
Smart, sultry elegies of heartbreak and social anguish that feel at once achingly anecdotal and timelessly relatable are brought to life through spacious synths and reverb-drenched production, before being doused in the sleaziness of California glamour and a healthy dosing of smoky, London grit. These are tracks about being suspended between two worlds but fitting into neither: "Those manic pixie dream girls never had brown thighs," she snuffs on her latest chorus, "I'd be happy if I had those milk teeth."
"Rather than questioning the system and thinking how fucked up it was that I was made to feel like I wasn't enough because of the colour of my skin and body shape, I internalised and made it my mission to fit in, spiralling into self-loathing and self-denial about my own heritage because of some fear of being too Other," she reflects. "It's ironic that as an indie kid that scene was all about a community of awkward misfits, except all the misfits looked the same. It's taken me a long time to unpick all that bullshit and accept myself as I am."
Having been performing as part of pop royalty Self Esteem's band since 2020, as well as opening for her on the electric Prioritise Pleasure tour, Simone's early aplomb and eye for cutting one-liners are no coincidence. In using music to reconnect with her black heritage and reject music's tired one-size-and-shade-fits-all maxims, she's crafted a sound that's as important as it is catchy, and alongside characters like Rebecca Lucy Taylor, is ushering in pop's long-awaited new world order.
Fiercely talented and armed with a new-fangled affinity for TikTok green screen vids, Simone is one to be watched, and intensely.