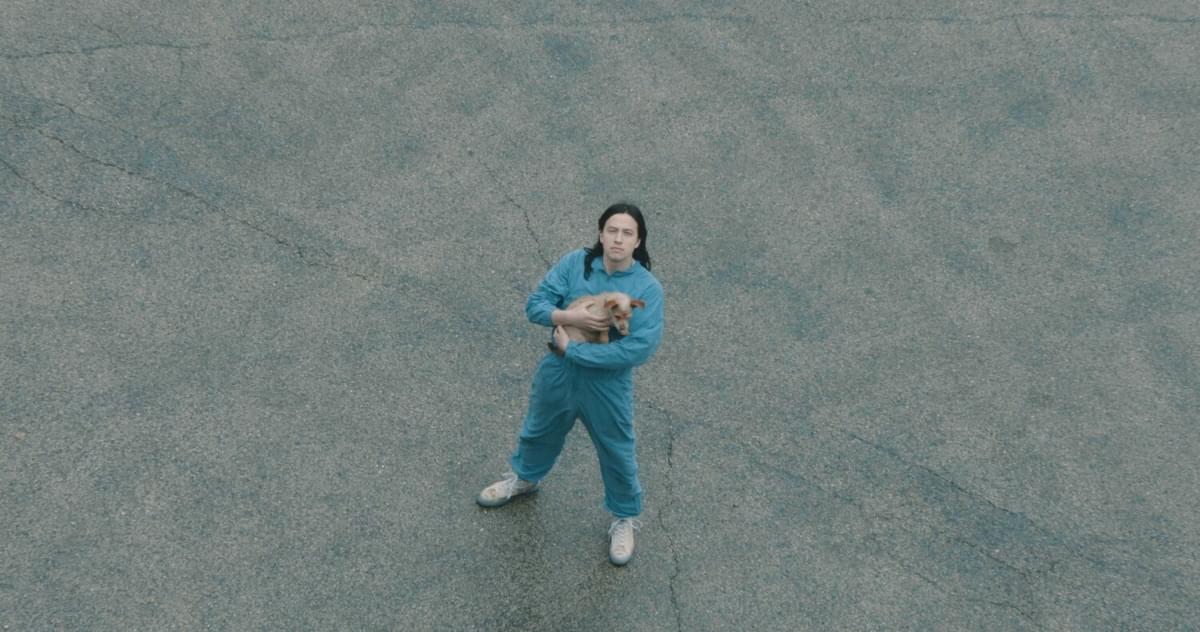 Chicago's Sen Morimoto confronts emotional isolation in sardonic new single "Woof"
Blurring the lines between fantasy and reality, Sen Morimoto tracks his journey from mental and physical stagnation to a point of self-acceptance in his latest release "Woof".
Best known for his cross-genre production and lyrical prowess, "Woof" is the latest single taken from the Chicago-based rapper, composer, and multi-instrumentalist's self-titled sophomore album. Written and performed entirely by himself, the track sees Sen Morimoto navigate feelings of detachment and disillusionment with the help of his four-legged friend after the pair spent lockdown in quarantine together.
Crafting a dynamic, lo-fi soundscape that jumps between woozy guitars and awkward, whirring synths, Morimoto effectively captures the jarring experience of emotional isolation. Throughout the track, broken beats and unexpected rhythmic shifts are paired with honeyed vocals and warm melodies to convey a sense of uncertainty and mimic the internal struggle of reaching a point of self-acceptance: "how do you walk away from your shadow? / You think you can talk it out".
Armed with a dry wit and cool indifference, Sen Morimoto uses sardonic lyricism to mask this despondency in an effort to lighten the mood and share the load. Singing "I'm so tired for pretending to be happy / Now I'm crying so loud that my dog is barking at me", he satirically hints that he's become more emotionally in tune with his canine companion than other human beings, making it slightly easier to accept and move past the fear of connectivity.
"'Woof' is a song I wrote about being honest with myself and surrendering when I don't have the answers," Morimoto explains. "It begins as a sardonic vignette about self-improvement, building to a more earnest question: what makes us good? I think about this kind of thing a lot but I really just wanted to make a fun song so I hope it can be enjoyed as such."
This hazy grasp on reality and pressing need for emotional growth is also conveyed in the track's accompanying video. Directed by regular collaborators New Trash, it resembles a home-made sci-fi movie as it captures Morimoto moving between hand-built landscapes with his dog in a visual representation of his fluctuating mental and physical state.
Get the Best Fit take on the week in music direct to your inbox every Friday