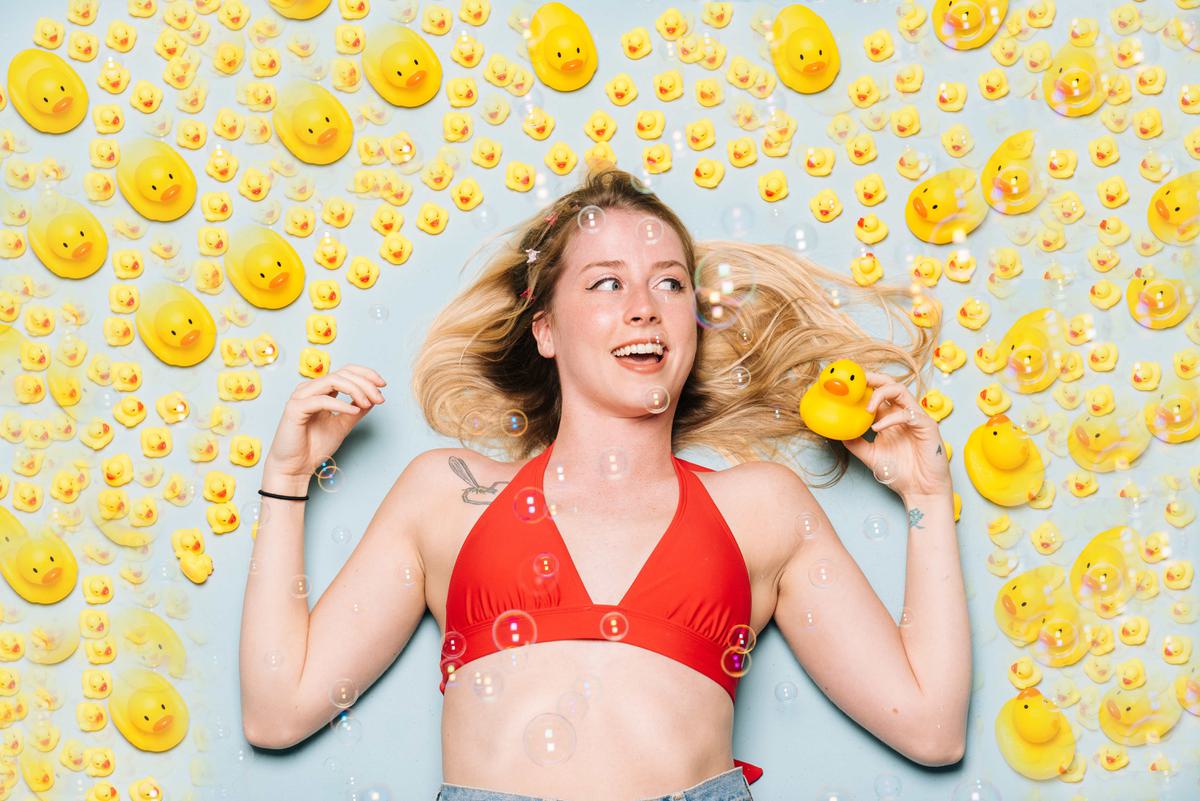 PYNKIE paints a soft, hazy daydream on new single "Love Theme"
PYNKIE's talent for creating an atmosphere shimmers through on her soft and slow-moving new ballad "Love Theme".
PYNKIE, aka New Jersey-based nurse Lindsey Radice, made her entry unceremoniously into the music world by releasing, without fuss or flash, her self-produced debut album neoteny back in 2018. Since then, that record's charming, lo-fi indie has won her a fair few fans.
Now a couple of years on, there's a bit more noise around her follow-up album #37, and PYNKIE has dropped a brand new single from it in the form of "Love Theme".
As the title suggests, the track is a pretty little love song, with Radice's daydreaming flowing over hazy, lava-lamp indie pop. It sounds like an afternoon with the clouds floating by, or an evening with the stars spinning overhead, and that's exactly what you want from a song like this.
"'Love Theme' is about longing for someone to feel the same romantic feelings for you as you feel for them," says Radice. "'Someday, you'll give me the time and I'll blow your mind,' states one of the lyrics. I sing the song with a sultry voice almost as if to seduce the lover I'm longing for. It is meant to convey the feeling of a daydream."
The track's accompanying video "is a story about an impossible unrequited love," explains its creator Daniel Sterlin-Altman. "Created in confinement using stop motion animation and mixed media, 50 rubber ducks, and a pile of rocks, 'Love Theme' follows the path of a runaway duck, escaping a life she was never cut for. Unknown to Duck however, Rock can't be more pleased with Duck's escape and tries to meet her on the open road. When the two accidentally collide with full force, an alternate reality that could have been flashes before their eyes. PYNKIE's dreamy vocals drive us into the haze of a love affair that could have been."