Only Girl's soulful take on songwriting sees her weave her intesely powerful and personal lyrics between slick R&B influenced beats and stark piano melodies. Her Bittersweet EP contains some of her most heart-wrenching work to date, so much so she's shared a live and acoustic version of the whole collection that really captures its beauty and its effortless resonance.



BEST FIT: What stories inspired the creation of the Bittersweet EP?
Ellen Murphy: The main singles on the EP, "Mountain" and "Bittersweet" are like charting a journey through an traumatic event in my life that completely tipped it upside down and changed my perspective on everything, so naturally ran through into my songwriting of the last few years. I was helping my boyfriend recover from a life changing brain injury following an assault 6 years ago, so "Mountain" was written a few years after this, as like a promise to him that I would be there through every step of his recovery. "Bittersweet" is almost like the follow up song, which I wrote when I trying to adjust and adapt myself to the huge changes in our lives. The new bonus track "Fly" also deals with issues surrounding anxiety and detachment from the world and not being able to relate to anything once you've gone through something so traumatic. As much as these songs are written about something very specific to me, I wanted other people to be able to listen and relate to them in their own way. And despite the sadness behind the lyrics, I always wanted to songs to also be uplifting and have a sense of hope aswell.

The title track is our favourite, can you tell us a little more about that song's journey?
"Bittersweet" is a song that started life a few years ago, written in my bedroom on my old Yamaha keyboard. I wanted to write quite a classic sounding song with an r&b twist, so started off with those simple 4 soul/bluesy chords and the melody just started to flow from there. Then I eventually finished the track with my long term collaborator, Henry Binns (Zero 7), as he was just able to translate it exactly how I envisioned the track in my head. As mentioned, the song is about about re-entering the world following a trauma and trying to adjust and adapt to the huge differences in life. As much as I felt so happy that my boyfriend was on the road to recovery, the brain injury had changed him forever, so it felt like a really bittersweet victory to all of us; so this word perfectly encapsulates how I felt at the time and still feel now. I realised at my lowest point that one of the only things that could keep me going was the love and support of the people around me. I felt so supported by them that I wanted to write a song that could reach out to anyone who had gone through a challenging time in life, to make them feel uplifted and ultimately bring the message that love has such a strong power that can pull us through the hardest times.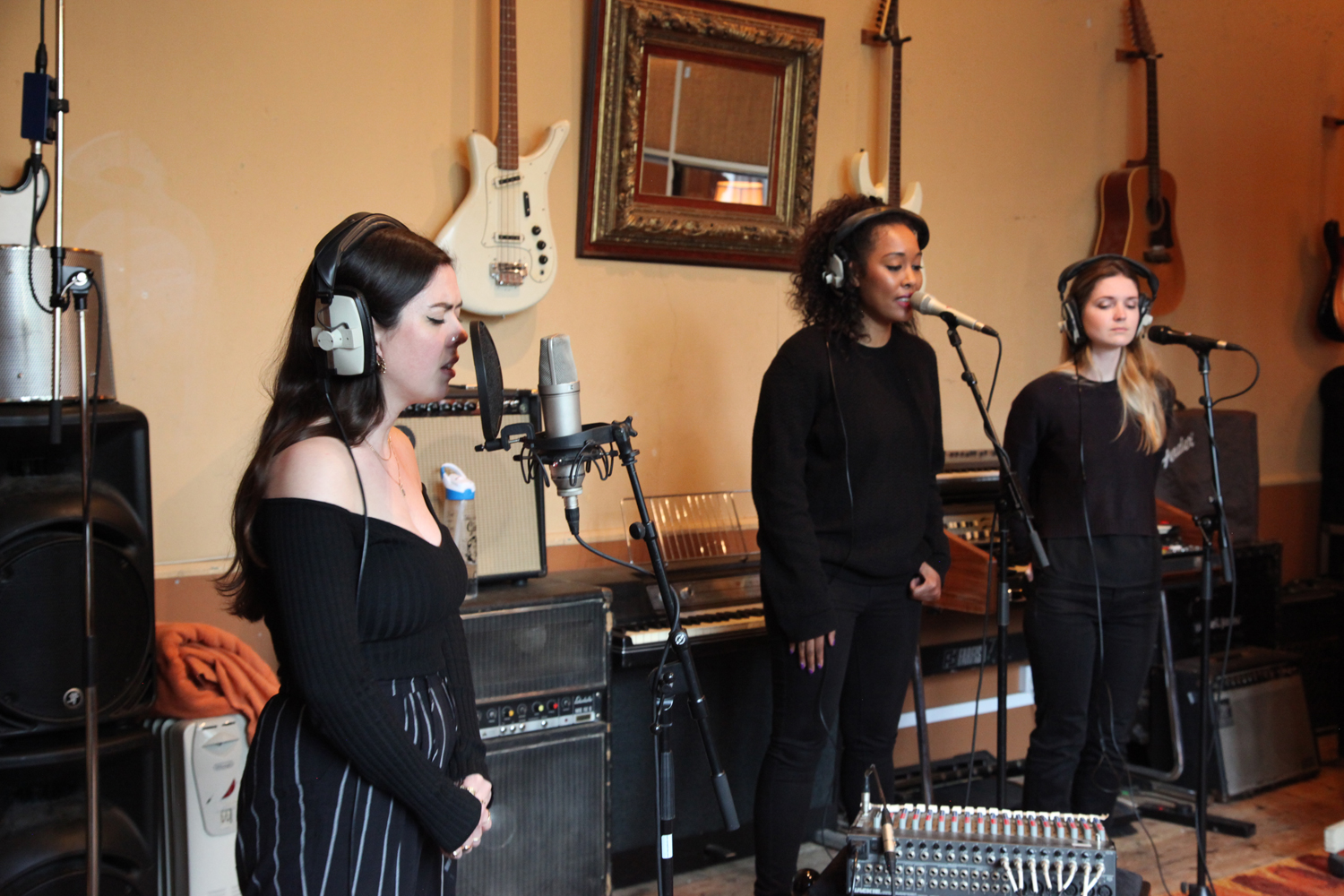 What's the most important thing for you when you're making music?
I think I just always want to feel proud of the finished result - no matter what happens following the release, as long as I feel the songs are true to me and I've been able to create honest and passionate music then I'm happy. When I'm making music, I like to really take my time on the lyrics, even if I'm 100% certain on the melody, I sometimes rework lyric ideas a few times until they're just right, as I'm always my own biggest critic. Whatever direction a song ends up taking, I always just want it to sound and feel 100% like me. I'm always pushing myself as a songwriter and constantly trying to develop and grow and be inspired by other people I work with, to try put out the best music I can make.

How did this acoustic version of the EP come about?
I always loved the idea of recording in a completely live set up and really thought the songs on the Bittersweet EP would lend themselves to this kind of arrangement. I write most of my songs on my own on the piano in my studio, so thought it would be nice to record them in the same way they began - just piano and vocals. Also I think there's something so raw and powerful in a live, unedited vocal, which captures the emotion behind the songs in a totally different way to the fully produced tracks. I think ultimately it's stripping back a layer for the audience to get even closer to the music and to me as artist; as the live set up reveals even more vulnerability as a singer and songwriter. I remembered recording at The Crypt studios a couple of years back for a Christmas charity album so knew they had a lovely set up there and beautiful grand piano -and George the inhouse engineer was really keen to record when I get in touch! It was also amazing to have Lydia & Hepz from the LCV choir join me on the recordings, as having live backing vocals just adds an extra depth and layer to the sound and it's so beautiful to sing with them backing you up.



James Vickery features on one of the tracks, how did you guys come to work together?
I'd come across James through his "Epiphany" track, which I loved and then as soon as I started working with Lemon Records- Alex who runs the label, suggested we do a writing session together. So we met for the first time in my little home studio set up and hit it off straight away and wrote our duet "Fall" on the same day, in a few hours. It's so nice when you have that creative spark with another artist, as well as clicking with them personally and it was just one of those songs that came together so easy and naturally. James is such a pleasure to work with and was so up for doing the live EP - he even stepped in on the backing vocals for "Mountain" aswell, which sounded amazing.



What do you think these stripped back arrangements bring to the tracks?
I think recording the tracks in this way brings a real purity to the recordings and brings more focus to the lyrics and raw emotion behind the songs. I also wanted to capture and share that intimacy that you have with an audience when you do acoustic shows, and strip the songs right back, giving them a new life. I loved recording the tracks live and it was really exhilarating to record everything in one take and just capture the essence of the room and the feeling we had on the day.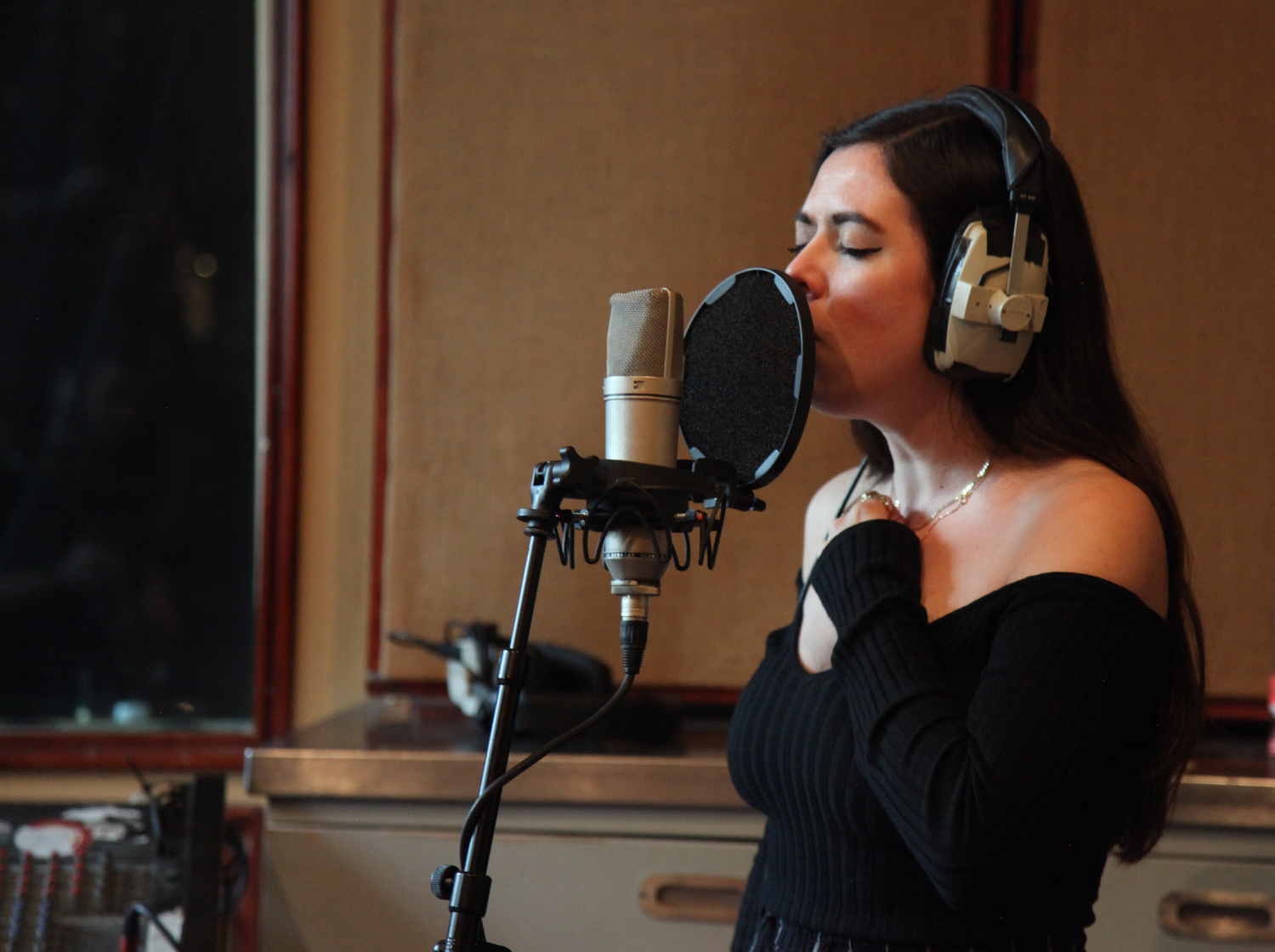 We saw your cover of "So Good To Me" at your headline show and we hoped we'd hear it again soon, why this track?
I always loved this song when Chris Malinchak released it a few years ago as it's just one of those perfect feel good summer songs, and a perfect example of sampling a classic song ("If The World Were Mine! by Marvin Gaye and Tammi Terrell), and turning it into something completely different. So in turn I wanted to spin it again and create a completely different version - the lyrics are just really simple and beautiful, so I wanted to strip it back and really hone in on this. They also fit really well with the themes of the EP; about finding someone you can really depend on, someone who's always there for you.



What's next for Only Girl?
So following the live EP release, I have a few summer shows lined up, but mainly focusing on writing my next EP and finishing off my new single for release in the summer. I'm working with several new producers at the moment so am excited to get these new tracks out.
The live and acoustic version of the Bittersweet EP is out now.