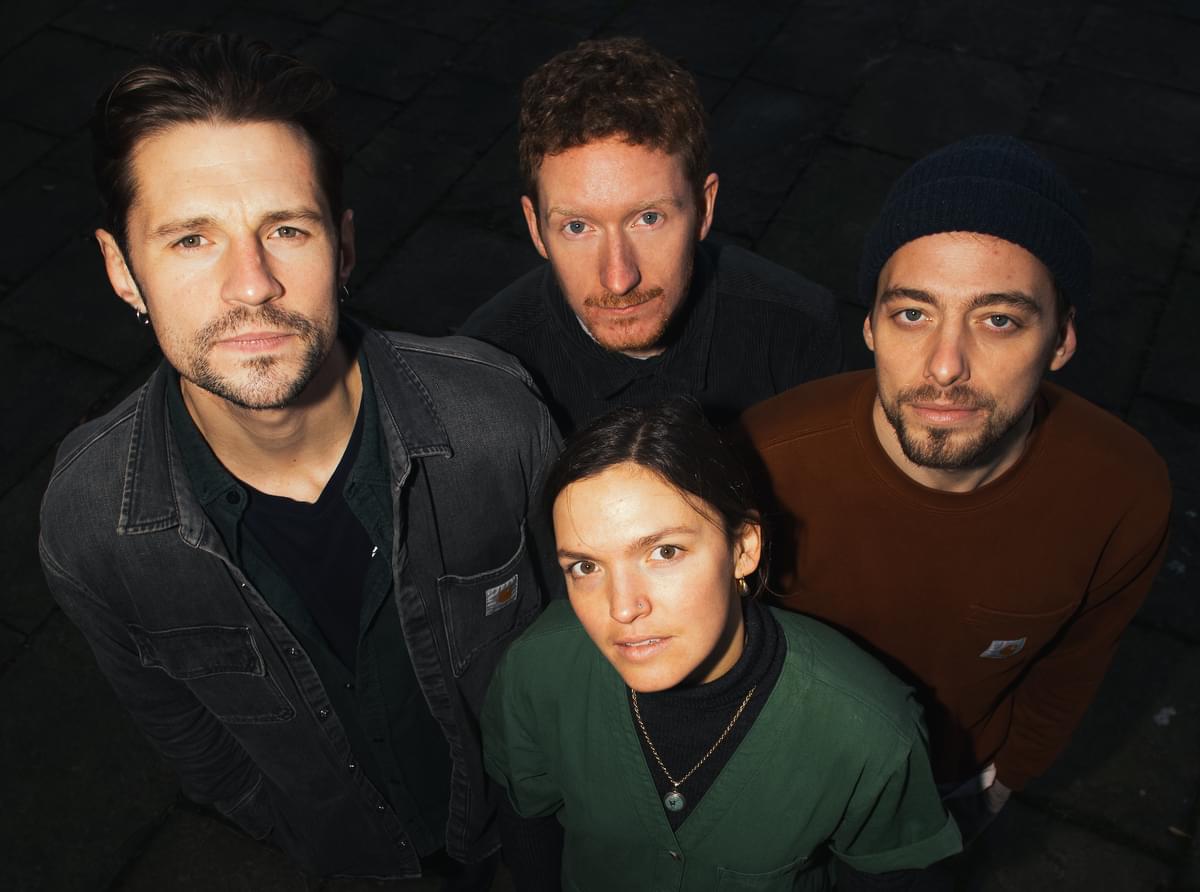 Noya Rao hold their "Cards" close beneath soft, synth-driven soul
Offering a taste of their forthcoming EP, London and Leeds-based quartet Noya Rao provides an introspective reflection on "Cards" over a funky, futuristic blend of genres.
There's something about Noya Rao's music that is inherently 'Leeds'; evident not in the drizzly northern weather that fails to permeate their sunshine-soaked sound but in the underlying presence of Yorkshire's collaborative spirit.
Five years since their debut album Icaros, each subsequent release has been indebted to the unique fusion of genres that echoes throughout a condensed city where burgeoning musical scenes are destined to overlap. It's a geographical coincidence that culminates in the distinctive sound of Noya Rao.
Though initially intended as a solo project, the quartet now consists of vocalist Olivia Bhattacharjee, drummer Matt Davies, bassist Chris Dagger, and keys player and producer Tom Henry, whose cohesive production style came to define their particular brand of innovative electronic soul. It was Bhattacharjee's addition during the creation of Icaros that seemingly applied a finishing seal to a group already on the verge of sonic perfection, refining a polished yet endlessly dreamy soundscape that nudges the boundaries of British jazz.
The new single "Cards" flexes their ability to construct an atmosphere that feels futuristic despite an emphasis on 80s analogue synth and nostalgic beats.
"Cards reflects a multitude of inspirations", Noya Rao shares, detailing the eclectic scrapbook of local and international influences intrinsic to their sound. "From Latin rhythms to Billie Eilish vocal tones, The Kount and his playful counter melodies to Thundercat's melodic bass lines - this tune is a true reflection of our melting pot approach to making music."
Together these references materialise in the most upbeat offering from their forthcoming EP, North - a collection of songs that journey from atmospheric electronica to smooth, pop harmonies and touches of modern jazz. On "Cards", all is balanced beneath introspective lyricism that carefully details a relationship teetering over the edge.
Noya Rao explains the track, "Cards is about intimacy between friends and how that can affect a relationship for better or for worse. With breakups, we often lose a lover and a friend." But a somewhat sombre theme doesn't make for moody listening, with the hesitant wondering of the verses exploding into the vibrant colours of a funky chorus. As summer looms, it's a forecast of sun-burnt days ahead, offering an audible experience equivalent to a heatwave that lingers in the evening air.
Get the Best Fit take on the week in music direct to your inbox every Friday