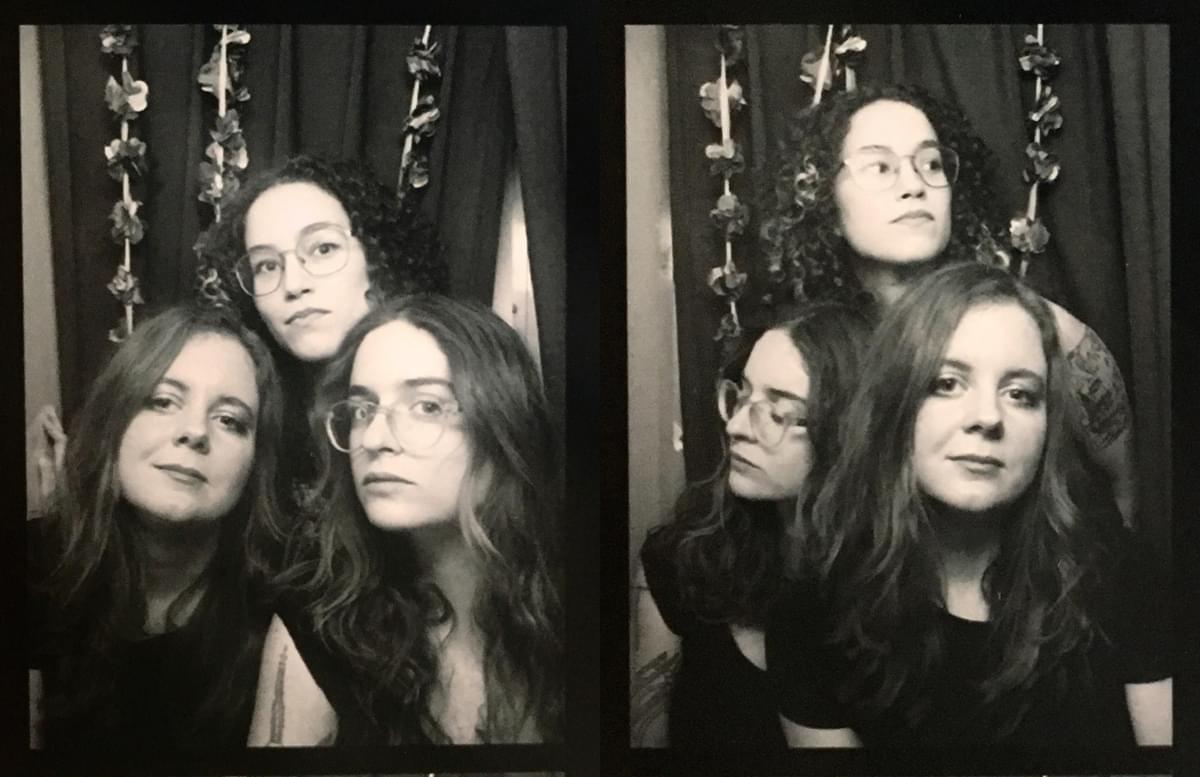 Ahead of their forthcoming album, 3, NOTS' first as a trio, the Memphis post-punk act release "Half Painted House".
Losing a member, despite demanding a period of readjustment, can prove to be fruitful for bands. Foals' new direction, whatever your personal feelings about it, has been described by members as in part a result of mixing things up following the departure of long-time bassist Walter Gervers.
When Alexandra Eastburn left NOTS last year, there could rightfully have been concern about any future releases. "Half Painted House" is proof that there's nothing to worry about.
Contrary to their diminished size, "Half Painted House" sees NOTS adapt and embellish their typical pallette. Their biting post-punk vocal style remains, but the track is given extra muscle courtesy of a series of more pronounced synths and bass lines. A succession of swirling sounds linger in the background too, providing added dimensions to "Half Painted House" which hadn't fully been explored by the band before.
Rather than let Eastburn's departure impair their output, NOTS have successfully produced a track that not only sounds fully them, but also takes a confident step away from their previous work and indicates a new chapter for the band.
"'Half Painted House' is a song about being stuck in a haze of repetitive cycles while change proves to be both stubborn and elusive", explains guitarist/keyboardist/vocalist Natalie Hoffmann. "The veneer of what it looks like to be 'normally functioning' during these tumultuous times is peeling to reveal a mind struggling to keep from turning against itself".
"Half-Painted House" is out now, and
3
is due out 10 May via Upset The Rhythm and Goner Records.
Find NOTS on Facebook
.
Get the Best Fit take on the week in music direct to your inbox every Friday