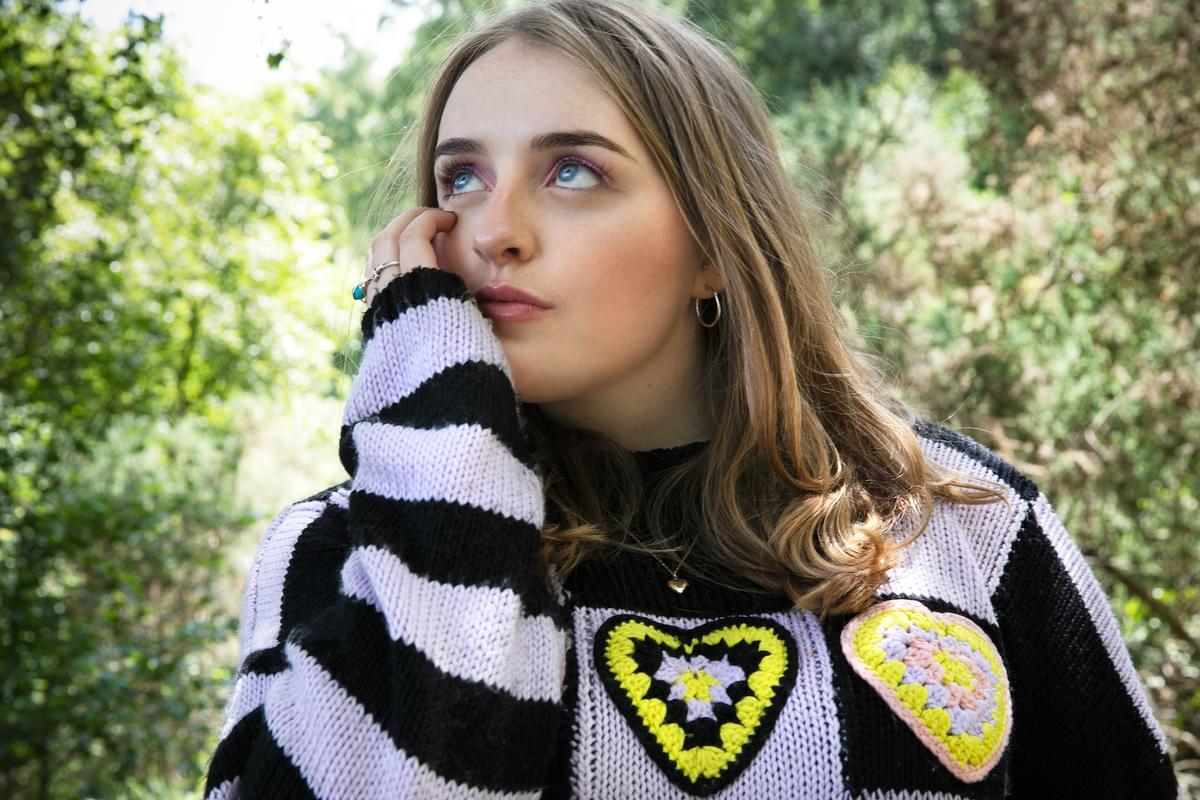 Nell Mescal proves her songwriting prowess in debut single "Graduating"
From performing in choirs to signing with Q Prime Management (Foals, Muse, Declan McKenna), singer-songwriter Nell Mescal's debut is deeply felt and considered.
With its sweeping choruses and bittersweet one-liners, Nell Mescal's latest release "Graduating" is all about milestone moments leaving you cold. Half-uplifting, half-despondent, it explores the hollow feeling of growing apart from friends, but trying to find a silver lining in the long run.
The nineteen-year-old originates from Maynooth in County Kildare, a town otherwise known for hosting Catholic bishop conventions and for being the birthplace of Paul Mescal, best known for his role of Connell in Normal People. As it turns out, he-of-the-silver-chain is in fact Nell's older brother, but while Paul's on-screen character is known for stoic silence and repressed emotion, Nell, thankfully, has an outlet. Her sound is stripped-down, melancholic and as intimate as the writing process itself, with a guileless sincerity that captures the uncertainty and hesitation of growing into your own skin.
"I wrote "Graduating" in an hour sitting on my bed in my pyjamas," she reflects. "It felt genuinely real and very much me, because I was alone on the piano for that hour, just needing to vent."
"The song is about feeling like you're supposed to be sad about something but you're not," she continues. "Then feeling a little bit angry, I suppose and trying to turn that anger into something a little less all-consuming. Just wishing that some experiences were nicer!"
But Mescal doesn't seem like someone who sits around just waiting for experiences to happen to her. No sooner had she left school than she was relocating to London to pursue her musical career, amassing TikTok followers and the odd celebrity fan (eg. Jennifer Garner) along the way. She even provided the Christmas song for Brown Thomas, an upscale department store where Irish people go to empty their wallets on red-letter days.
Her music slips neatly into the canon of confessional Irish songwriting, and she cites Dermot Kennedy as a huge inspiration. Another major influence comes in the shape of Phoebe Bridgers, who is currently dating her brother, while also generously sharing her hard-won wisdom about songwriting and the industry. With Phoebe Bridgers as a mentor, you know good things are on the horizon.
For an artist who first started putting out tracks online during the pandemic, singing into the ether rather than to a live audience, the process of turning homegrown recordings into a three-dimensional career has proved to be a revelation for Nell.
Releasing this song is "so important to me and a little bit scary because it's quite personal," she reflects. But just as you can't make an omelette without breaking eggs, it takes a brave and introspective soul to delve into such vulnerable moments and to write so poignantly about being on the brink of adulthood.
Get the Best Fit take on the week in music direct to your inbox every Friday