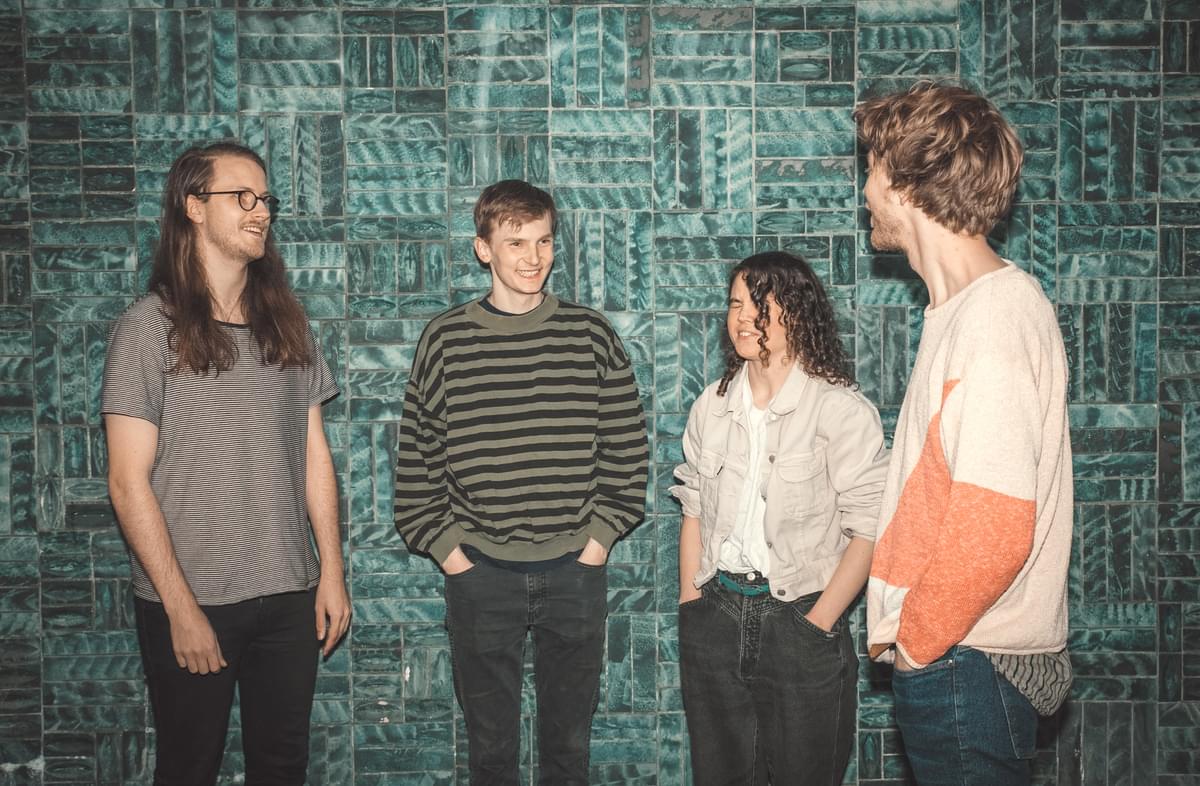 Melby get wrapped up in their heads on "Overthinking"
Stockholm four-piece Melby have always had a way with a pretty song, a talent they put to good use on last year's self-titled debut EP.
And it's a habit they show no sign of losing, as their new single "Overthinking" proves. A breezy slice of indie-pop, it's got a little more pep in its step than some of their slower, more gradual early work, scooting along on a waves of choppy guitars and synth verve.



Matilda Wiezell and Are Engen Steinsholm's vocals share the workload in a narrative about self-doubt and acceptance, and give the song the cracked-open heart that makes it special. Read what the band have to say about it below.
BEST FIT: Hi Melby, tell us a little about "Overthinking".
Are: "It's a really cute song, so cute that it almost feels a bit embarrassing to talk about the lyrics. However, they are basically a declaration of love to a person who is very important to me. But I also ended up writing nearly as much about myself. About my own mixture of hubris and bad self esteem, and that I have a hard time feeling sure about anything at all. Musically it's probably also the cutest song we've ever made. I feel that the verses have a tiny bit of melancholy to them, but the choruses are just entirely cosy and warm."
Are, you've said the lyrics reflect your "hubris and bad self-esteem". How was it to face those things down in song, and do you think mixing that topic with a kind of love song makes "Overthinking" a more complete song, thematically?
"Writing about this was not particularly hard, actually. The song is basically a summary of thoughts I had at the time, and it came out really quickly. But when I wrote it I didn't think much about releasing it, or even about presenting it to the others in the band. Now that we are releasing it, it doesn't feel quite as effortless. It is definitely the most revealing, personal song that I have written, and it feels a bit unflattering. But I hope it is as you say, that this mix of themes also makes it more complete, maybe more emotionally interesting? Also, it is not like this was a plan when I wrote it, it just came out like that. It's hard to separate my thoughts about myself in that period from thoughts about the person who I wrote this to, and vice versa. I guess that's not so strange when you think about it, an important reason why you love someone is because of who they turn you into."
It seems like this and "Reject", your previous single, have gone in a more uptempo, indie-rockier direction than the EP. Does that say something about where your music is headed, with the debut album on the way?
"Yes, maybe, kind of! We are definitely exploring stuff in that direction, but we are recording and writing new songs that relate more to the psychier/folkier ones we have released earlier as well. And some that are a little more dreamy. So it's like we are going down three or four separate paths at once. And then when we add our personalities, energies and ways of playing, the songs hopefully still sound like us and fit together."
Finally, can you give us an update on the album?
"Well, the album is very soon to be finished. We have recorded everything and are almost done with the final mix. It feels like a big deal for us and we have put much time and effort in to it. And argued about tiny details that no one else than us will ever notice. Now we just have to come up with a name and a cover. And if everything goes according to plan it will be released next spring."
Get the Best Fit take on the week in music direct to your inbox every Friday