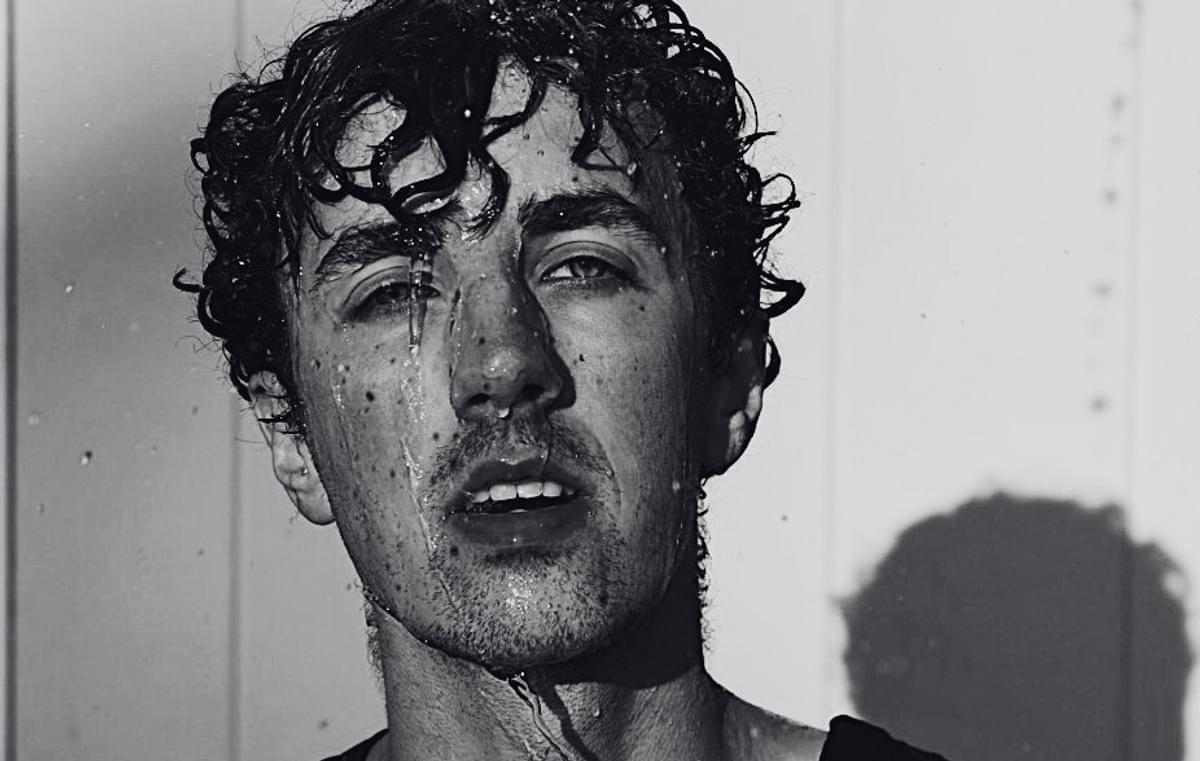 Pop newcomer Lev defies his own expectations on "When I Hurt You."
New popstar on the Sherman Oaks block, Lev, is soft spoken and intuitive; a guise which is quite at odds with the bold, self-assured pop that he's writing. But with this first track from his upcoming EP A Year Underwater, he debuts himself as a gorgeous mosaic of dreamer and darer.
"The reason I want to start my whole career with 'When I Hurt You', as the first thing anyone hears from me is because it's very intentionally combatting my tendency to shrink myself down for people, because it starts with just screaming," he tells me. "I think there's something so freeing about it. It lets me picture going onto the stage and just going crazy. I don't think I could start this without that whole feeling."
Lev hails from... well, everywhere in the US. Born in Maryland, he's lived in Pennsylvania, Massachusetts, and New York. Studying physics at Brandeis University, he ended up switching to a production and performance course at Berklee College of Music in Boston. A year in, Lev lost the drive to make music, and began to hide behind song writing. "I was a little scared of being an artist for a while," he explains, "which is why I exclusively did song writing. I think I had an image of an artist being someone that I'm not. Someone who has a lot to offer the world and a lot to say. I wasn't sure if I had that much to say. I'm a little insecure."
A gentle, empathic, old soul, he asks me as many questions as I ask him and circles around his own personality as if he hasn't quite figured it out yet. I'm tempted to frame him as the sensitive singer-songwriter who fell in love in October and has been writing about it ever since. But once I play "When I Hurt You" - a cacophony of astonishing vocals and soaring guitar laden over profound musings on realising that you've caused someone pain and wanting them to realise it too - I understand that this doesn't quite fit. He may be cautious about whether he can be an artist, but his music suggests the opposite.
What can we expect from the A Year Under Water? "It's exploring different iterations of a year under water," he answers. "Whether it's the year I spent feeling depressed and anxious, or a year in a shit relationship, or a year falling in love. Exploring how things take a bit of time. Things consuming you. Being submerged."
This description is apt. Where "I Thought Love" details the overwhelming process of falling in love ("I'll admit it / I was in love two weeks into knowing you..."), the title track is more about feeling suffocated in the different realms of emotion. The undeniably jubilant "Jon Bellion," which takes its name from the "All Time Low" hit writer claims, "All my social skills depend on what I'm drinking / I'm an expert in the art of over thinking / I can never say I'm happy without blinking / but I know I'm not alone."
Lev approaches these complex emotions with a utopian musical tapestry: bringing the best of pop's ability to transform heavy sentiments into lively, uplifting sing-along tunes; and he's in his element with "When I Hurt You."
When I Hurt You is out now
Get the Best Fit take on the week in music direct to your inbox every Friday