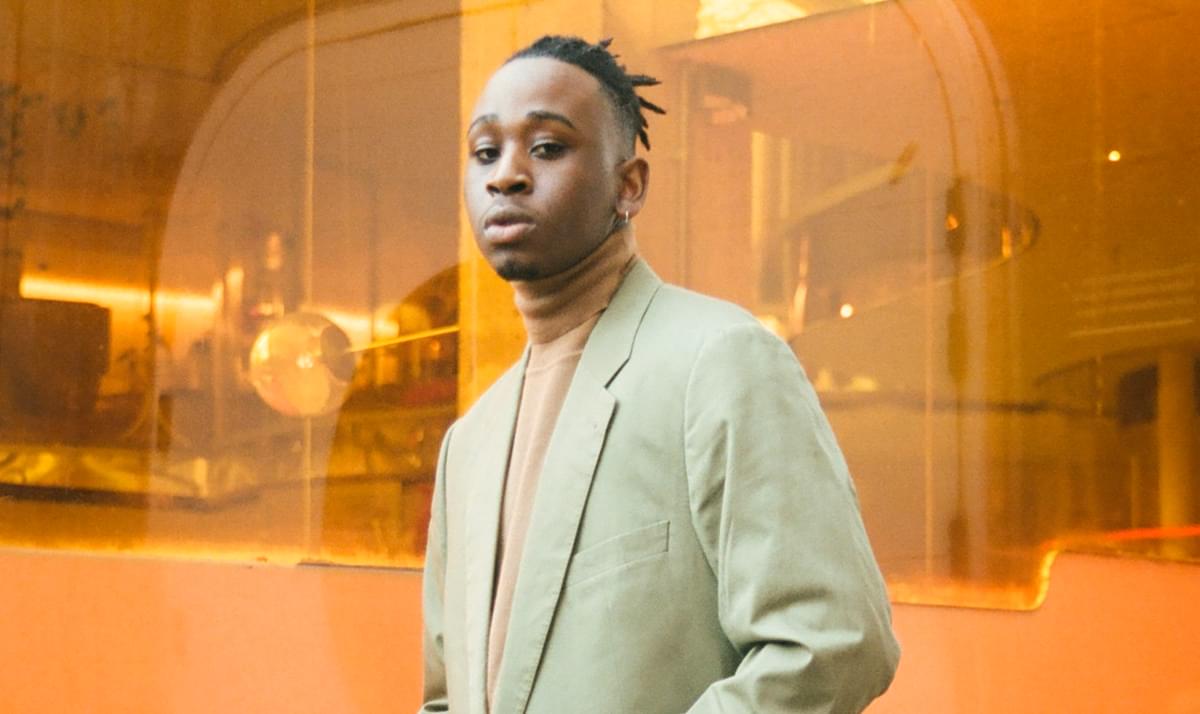 Khazali puts a refreshing spin on a breakup with "Dance On The Rain"
Creating pop music stripped of over-polished pretence, Khazali's new single, "Dance On The Rain", is a snapshot of his introspective euphoria.
For an artist with barely half a dozen of releases to his name, Khazali's sound is confidently honed. Two years on from his debut single "You'll Be The One", his sonics have floated through warm synths and R&B beats, through to full-fledged pop grooves; all the while bagging comparisons to Arlo Parks, Sampha, and Blood Orange.
"It feels surreal to be heading down this path and to have had my name in the same sentence as people whose music I really admire," Khazali tells Best Fit. "Weirdly enough, I reckon I'm carving out my own path by paying homage to all the music I used to listen to when I was coming of age, stitching my references together in a way that sounds like who I am – giving thanks to the artists that gave me memories I'll never forget, in sunny parks and on late-night strolls."
Describing sonics with visual imagery comes naturally to Khazali, far beyond the purpose of music videos. His memories with sounds are a vivid, cognitive experience, snapping into focus via rhythms, lyrics, and textures. "I want to give that to other people, too," he continues. "That thing where a song reminds you of somewhere or someone. It's the main reason I'm doing this."
Latest single "Dance On The Rain" is no different. Following hot on the heels of last month's "Passion Controller", the track trades in the same hypnotic funk for a lackadaisical pace against shimmering plucks and chimes. It's a night-time anthem for the broken-hearted, as Khazali laments on feelings of duplicity and entrapment.
""Dance On The Rain" is a song I wrote about someone catching onto the fact that the person they love isn't being truthful with them, but is so deeply in love that they can't leave," he shares about the track. "Everyone's felt it – it's the whole, unrelenting feeling in the chest – you almost want to escape it, zone out. When I sing about dancing on the rain, it's the best way I could describe those soft, blissful, and delicate moments where you can completely forget about something that's worrying you."
As the lead single to his newly announced EP The Rush, the project is set to continue to draw from all senses with revelatory detail. "The Rush is what happened when I took four dream journal entries and turned them into a fully-fledged pop universe – complete with colour, character, and story. It follows a Californian couple (Tony and Lennie) and their rise and fall through love and life."
"I've always thought that whatever's going down in my dreams must be going on in some way when I'm awake – it must be, right? I've been obsessed with dreams for ages… but it's also in a way about the breakdown of relationships I've had with places I've been, and that relationship I've got with myself."
"Dance On The Rain" is out now with the new EP
The Rush
set for release on 11 March via Kitsuné. Find
Khazali on Instagram
.
Get the Best Fit take on the week in music direct to your inbox every Friday