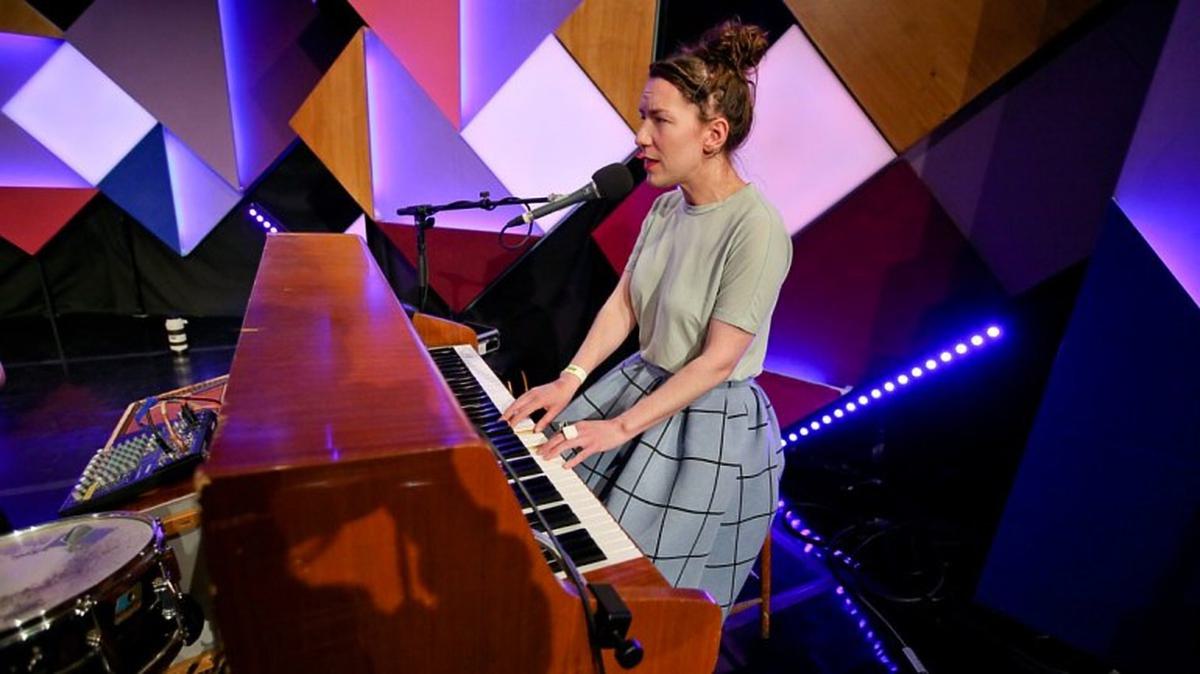 Kathryn Joseph is at the eye of a gathering storm on new single "Tell My Lover"
Not taking into account the OutLines release last year with regular collaborator Marcus Mackay and James Graham of The Twilight Sad, it's been three years since the release of Kathryn Joseph's debut solo album. But she's back with a new single and the promise of a successor to bones you have thrown me and blood i've spilled in the summer.
"Tell My Lover" is one half of a new 7" (the other track is "The Last Four") and it's everything you'd expect from Kathryn Joseph, but pushed even further.
Opening with cyclical piano chords and rumbling ambience courtesy of percussionist and producer Mackay, the track pierces through a gathering storm with Joseph's arch and pronounced voice. It feels like the singer is testing the very limits of not just her range but how far she can push herself emotionally.
Thrust into the middle of something turbulent, grasping, nails grimy from holding on for dear life, Joseph sings "Tell my lover / it's not over / until we drown / in this river of the blood / of what we've done" with every ounce of her being. The sentiment is difficult to parse but there's a bleakness at the song's heart, at once full of foreboding yet irresistibly attractive. Joseph has blackly triumphed once again.
"Tell My Lover / The Last Four" is out 26 April on Rock Action. Kathryn Joseph plays Robert Smith's Meltdown festival on 21 June.