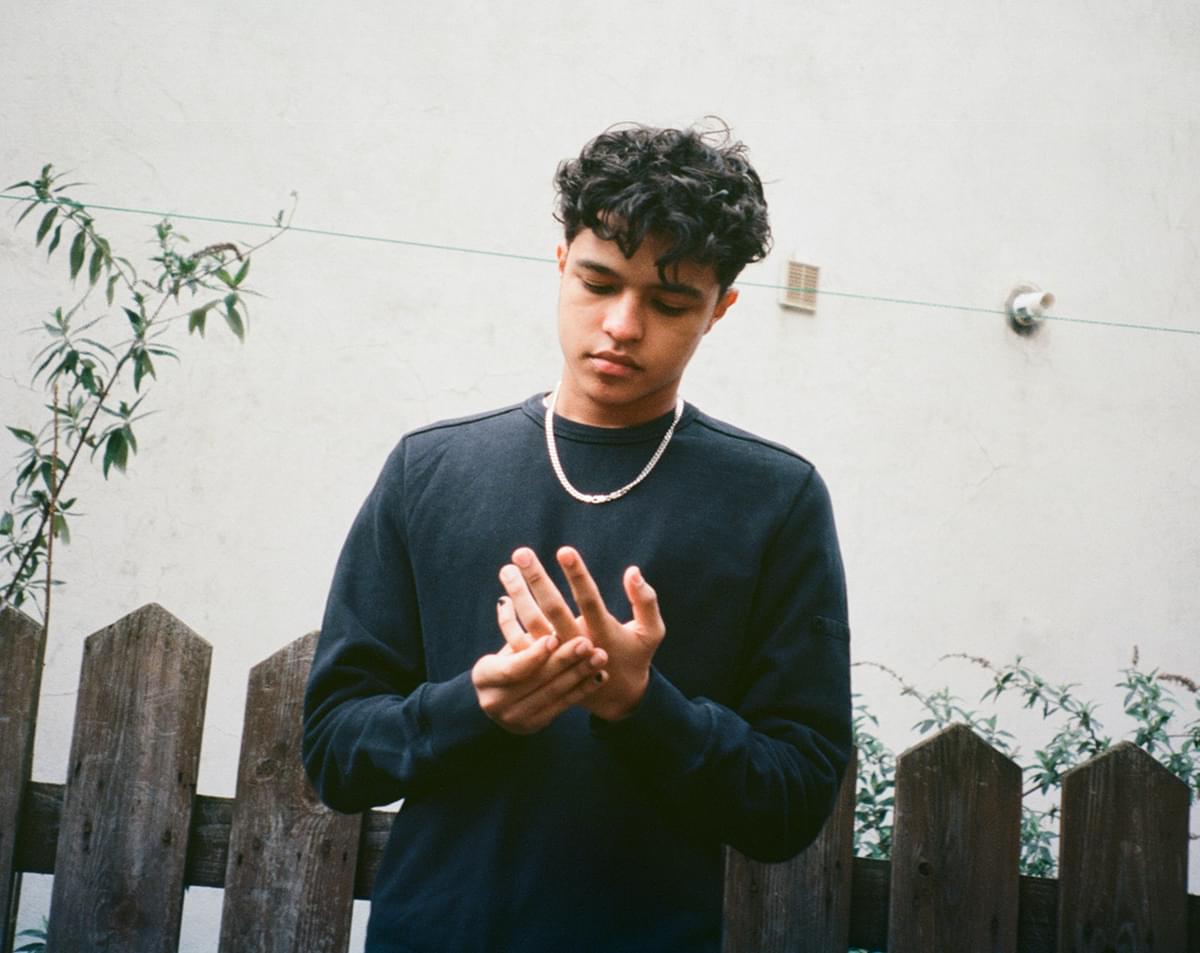 Kamal. keeps it real in slow-jam "nowhere to hide"
Hailing from Harlesden, North-West London, Kamal. matures his sound with "nowhere to hide" - a poignant deconstruction of materialism and satisfaction.
19-year-old Ivor Novello-nominated songwriter/producer Kamal. has had a whirlwind year. From working with Dave on his breath-taking single "Mercury" to releasing his highly anticipated war outside EP; Kamal has gone from a hopeful bedroom producer to one of the most sought-after young producers in the UK. Now, he's back with a brand-new single, "nowhere to hide" and a start to the second chapter of his fledgling career.
Beginning with an understatedly smooth guitar melody before booming into life in its second verse, "nowhere to hide" is Kamal's reflection on his attempts to fill a void in his life with material things. Produced in collaboration with long-term collaborator J Moon, and Jonny Coffer (Beyoncé, FKA Twigs) and with writing credits with Jamie Scott, "nowhere to hide" asks the question of whether what we're truly missing is each other, and wonders what the latest spending splurge is going to solve.
""nowhere to hide" is about trying to fill an emptiness with material things and how futile it is," Kamal explains of the track's themes, "but also about trying the same comforting routines to feel better, even though they never truly work."
Despite his young age, Kamal has been active in the underground electronic scene since the release of his 2019 double debut "two missed calls''. His second single, however, saw Kamal's work rise to widespread prominence, as he released fan favourite track "homebody". Since then, Kamal has released three singles in "blue"(which Billie Eilish placed atop her list when she took over Spotify's Lorem playlist), "about the party" and "lose", as well as his debut project War Outside, a sub-25 minute collection which touches on everything from romantic relationships, the seclusion of your own mind, the repetitive, the mundane, and even derealisation and anxiety.
Kamal grew up in a musical household and was taught how to play the piano at a remarkably young age. Quickly progressing to become a skilled pianist, his early influences were found in artists such Maxwell, D'Angelo, Erykah Badu, and Bill Withers. In school, he began writing and composing his early works on a ukulele before learning the detailed processes behind music production. In 2019, he released his very first song on SoundCloud, "smilingdownthephone" and has been rising through the ranks ever since.
Things are only going to get bigger for Kamal; the stage set, and it's up to him to rise to the occasion. Who knows what's next to come, but if the past year has been anything to go by it's going to be a blast.
Get the Best Fit take on the week in music direct to your inbox every Friday