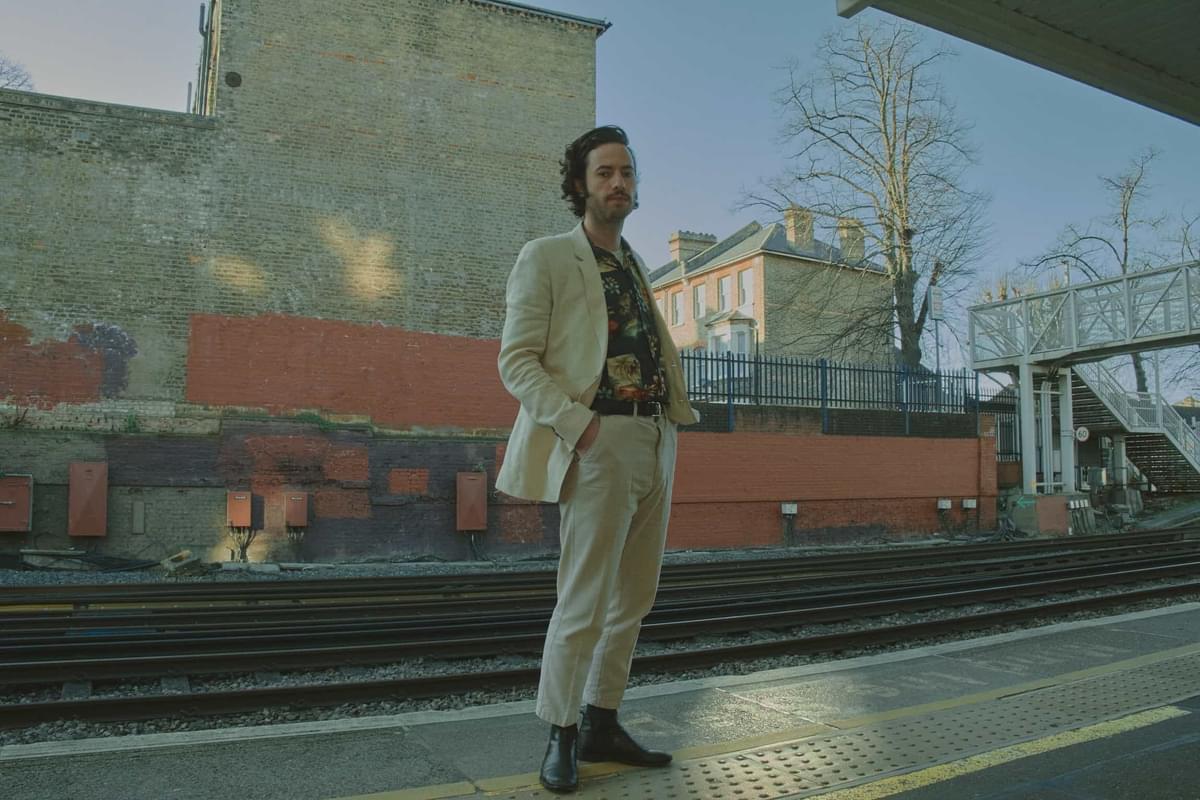 Jeremy Tuplin returns with the surreal cosmic-folk of "Space Magic"
The new laconically-led single from the trippy hinterland of Jeremy Tuplin's isolationist imagination, "Space Magic" is where madness comes knocking - and he greets it with a banana, a pot plant and bright red shorts.
The first new music to come from Somerset-born artist Jeremy Tuplin since last year's Pink Mirror is just as surreal as his debut album, a twelve-track rose-tinted sojourn across the everyday paths. His next collection, Violet Waves, is to be released later this year.
"Welcome to Space Magic," says the neon-highlighted Space Invaders text, flashing word-by-word atop a saturated video of some bread jumping out of a toaster. "Put on your unicorn jacket," he instructs, "covered in bat shit."
A nimble guitar line dances its way across the many magical activities he's completing in his earth-shattering zero gravity: bouncing a tennis ball against his fridge, giving himself a minimal haircut, drawing his own tattoos in marker pen, staring at a white wall. "I'm a fragile circumstance," he sings, matter-of-fact, visibly enjoying these things almost not-at-all, still insisting he does.
"The song is about finding the fascinating in the everyday," he explains. "I guess I use the term 'magic' loosely in a scientific way, and mostly focus on the very grandiose 'Space Magic', but through nature and anything from planet formation to the human mind, your neighbour's overhanging wild rose or that piece of toast you're eating for breakfast, it's all pretty magical."
Subscribe for news and competitions