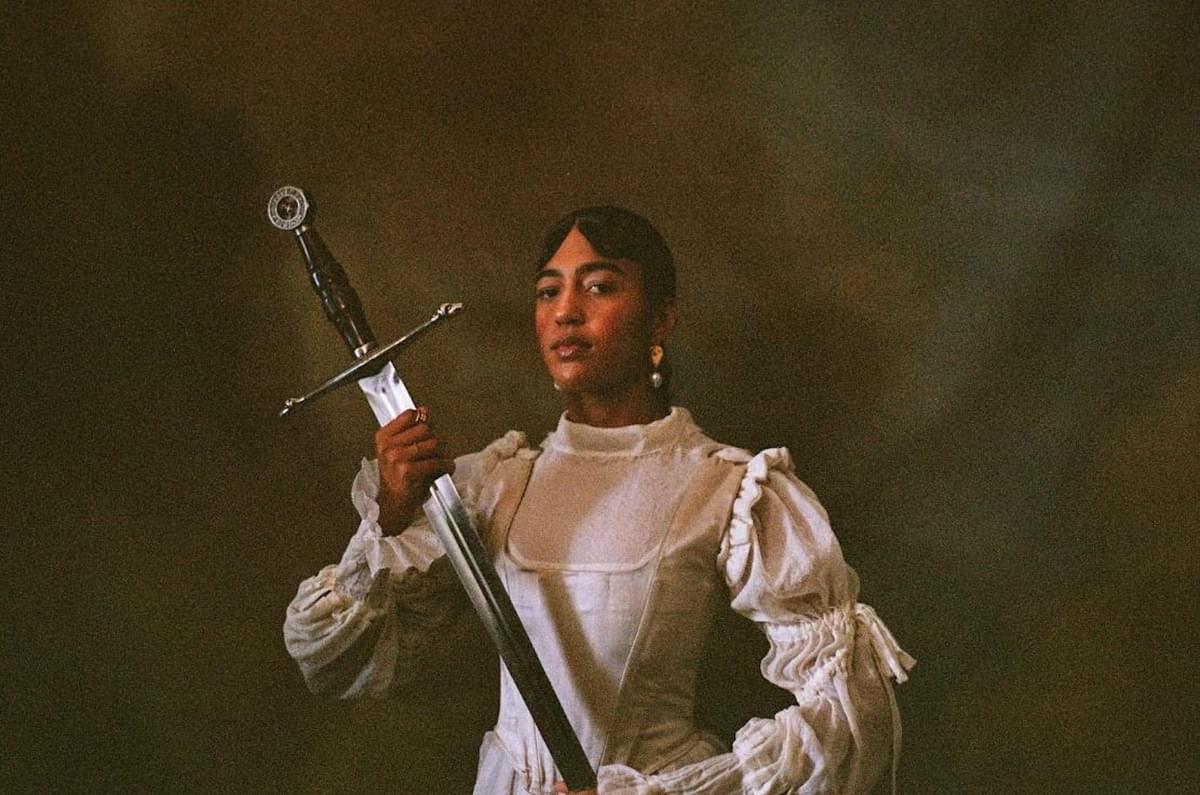 Hope Tala draws on biblical imagery for evocative Aminé collaboration "Cherries"
The London-based musician's unique blend of R&B with bossa nova is showcased across her new EP Girl Eats Sun.
Hope Tala has come along way since she began uploading lo-fi demos to Soundcloud and along the way she's won fans all over the world, including one which now features on the standout track from her latest EP.
"It's rare in this industry to receive genuine support from people you look up to at the start of your career," she explained in an Instagram post. Thanking "Cherries" collaborator Aminé, she's grateful for him "showing an interest in my music a few years ago when I was a baby Soundcloud artist, for being a true creative and for being such a special part of this song."
"Cherries" is a highlight from the new six-track collection; and it's another track where Tala draws on fruit imagery, a device she's used since she began writing. "I've always been inspired by the Garden of Eden and the story of Adam and Eve," Tala says. In this case, there's no apple, but there's still a sense of something forbidden.
"I think of "Cherries" as being a really corporeal song - there's a lot of lyrical content about how the body portrays feeling and emotion, and when I was writing it I used the symbol of cherries as my focal point to help me understand where these two worlds – material and emotional – collide."
Her third EP, it follows the equally impressive Sensitive Soul and her 2018 debut Starry Ache. This one is oozing with a newfound confidence, which Tala previewed with ferocious single "All My Girls Like To Fight". Its title is derived from the colloquial saying 'if you can't take the heat, get out of the kitchen'.
Tala reveals "as the girl eating the sun I'm daring and fearless. I chose this title because I feel as if the songs and stories on this project are more vivid and inventive than anything I've released thus far, and I've pushed my sound in different, exciting directions."
Get the Best Fit take on the week in music direct to your inbox every Friday