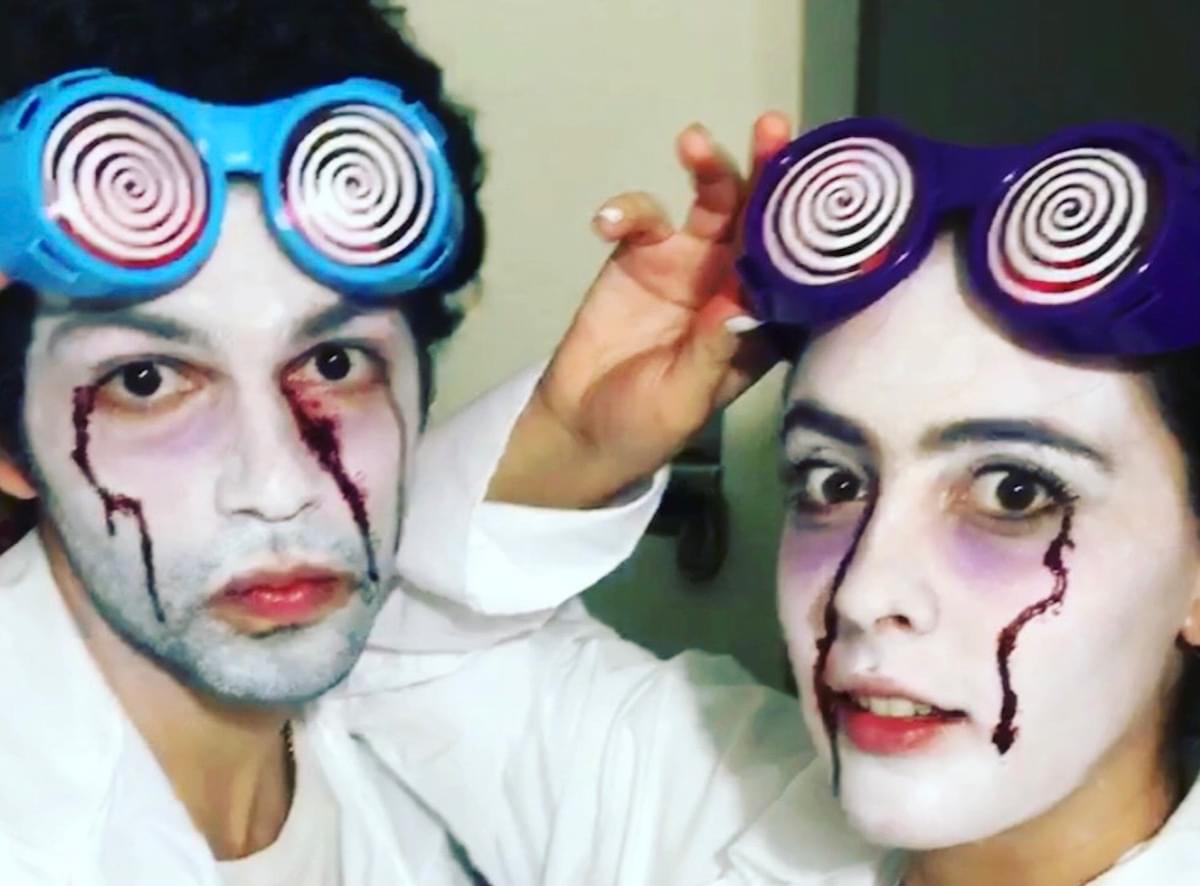 Hinds' Ana joins real life beau for trippy Adore Acevedo collab "No Quiero Gritar"
The new track from NY-based Samuel Acevedo under his Adore Acevedo project is a collaboration with Hinds' guitarist and vocalist Ana Perrote and comes with one of the most fucked-up videos you've seen.
The duo - who are also in a relationship - started working together because Acevedo thought it would be fun to see Perrote do something outside of her day job. The resulting track meshes Acevado's experimental psych with Perrote's garage-pop leanings and it's a match made in heaven. "No Quiero Gritar" - which translates as "I don't want to scream" - is cut through with hypnotic melancholy and goes from satisfactorily coherent to drunkely fragemented in under three minutes.
The song's video is directed Pablo Amores (The Parrots, Los Nastys) and is an assault on the senses that checkpoints three decades of pop culture.
"No Quiero Gritar" went through a few different versions, Perrote explains, beginning in Madrid last summer and taking shape in a NYC hotel room in November before a final take back in Madrid. "We always have the craziest recording sessions," she tells us. "Once he had me sing with a mic inside of a Timberland boot inside of a closet...it's the first time I've done home recordings so it's really fun and chill, we just tried to record while the idea was happening, it's much more spontaneous."
Acevedo adds: "I'm constantly working on music wherever I go and the last couple times I was visiting her it made perfect sense to work on something together. The easy part was this past summer when I decided to move in with her for a couple months in Madrid [but] the hard part was when I returned to NY. I'm currently homeless and my life is beyond scattered so it was really hard to complete and find space to finishing and mix the song. Four months later here we are... it's the first time we make music together and definitively not the last!"
The single is available now via
Bandcamp
.
Get the Best Fit take on the week in music direct to your inbox every Friday