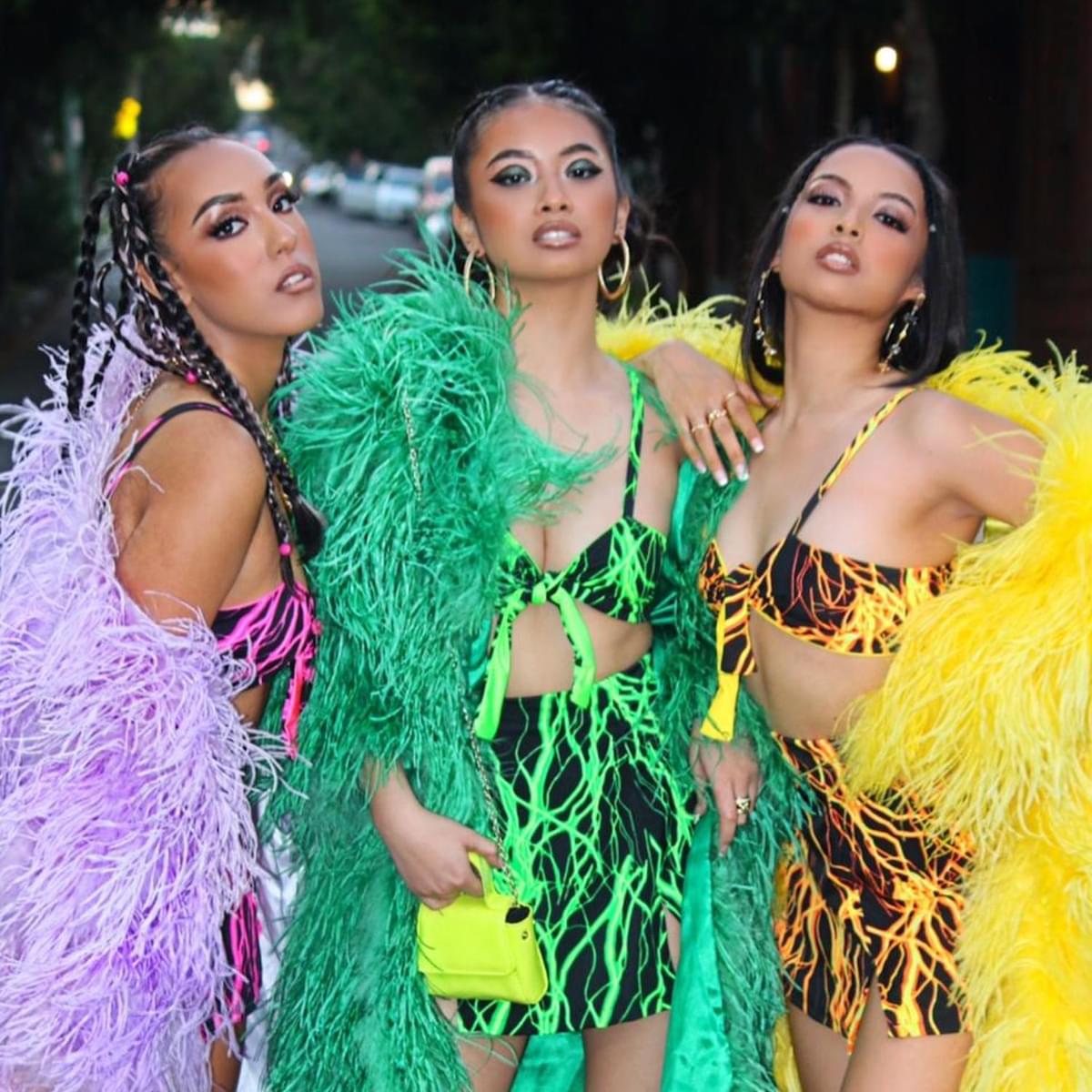 New pop sensation H3rizon unveil their vibrant new single "Serious"
The latest girl band on the block H3rizon have dropped their carefree new single "Serious", an upbeat offering that imagines a relationship that isn't meant to be taken seriously.
Australia based but with Filipino and Mauritian heritage, H3rizon have established themselves as a force to be reckoned with in the R&B/pop space. Comprised of Bernie, Taya, and Gabby, they have a strong musical foundation that places diversity and empowerment at its heart, as women of colour.
Taking listeners through three personal perspectives, "Serious" culminates in a light-hearted message thrumming with sass and creativity. Bringing Gabby's classically trained finesse with Taya's husky RnB sound and Bernie's soulful delivery, their musicality boasts a creative fearlessness.
Accompanied by an eye-catching, neon-soaked visual, created alongside director Rowena Rasmussen and choreographer Cassie Bartho, the trio elevate the playful nature of the track by embodying quirky Y2K characters in a world of their own.
A product of sonic experiments with producer and co-writer Philippe-Marc Anquetil (Little Mix, One Direction, Ruel), the track is also a mark of the band's constantly evolving artistry that saw Bernie discover her passion for production. With distinct vocal lines and individuality finding a stunningly harmonious home, "Serious" sets the threesome up for stardom led by authentic talent.
Speaking of the track, H3RIZON say, "'Serious' was the second song we ever wrote together, so it's really special to us and we couldn't be more proud of how far we've come. And to now officially release it to the rest of the world is something we've anticipated for so long!"
"We want to thank our incredible team who've worked so hard alongside us to make this happen. We can't wait to step into the next phase of our H3rizon journey and where this single will take us."
Having spent a year refining their uplifting sound, H3rizon are taking an innovative approach to music, not only armed to empower with the strength of their melodies and personalities but with the clever touch of technology as the first signing to BlockPlay – a new digital label fuelled by the blockchain and a series of NFT releases.
Subscribe for news and competitions