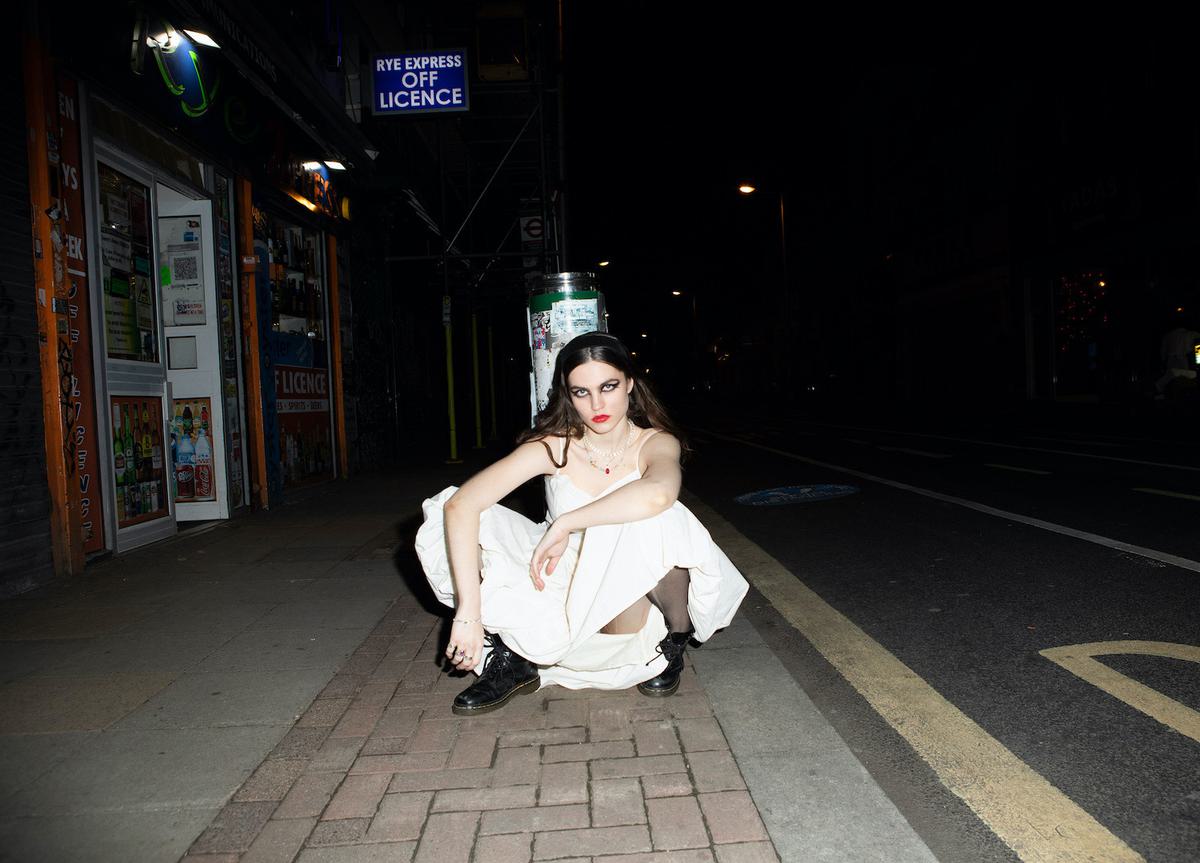 "Slugeye" is the world-building debut from Gretel Hänlyn
Ambient, endearing, and slightly grungy, London-based artist Gretel Hänlyn shares her debut single "Slugeye".
19-year-old Gretel Hänlyn is a fantasy-like figure. Exuding a certain darkness in her raw and dystopian sound, she also brings a lighter tone in her whimsical nature.
Birth named Maddy Haenlein, the young singer/songwriter has newly taken to music creation after spending the last six months songwriting. Paying homage to her family, her moniker 'Gretel Hänlyn' takes after the fictional storyline of her German great aunt and ancestral doppelgänger.
Written and co-produced with electronic multi-instrumentalist and producer Mura Masa – known for his collaborations and production with Clairo, Moses Boyd, and A$AP Rocky, to name a few - Hänlyn's debut "Slugeye" is a grunge-infused tale exploring troubling lyricism furthered by sombre vocal delivery. From Hänlyn's dexterous vocal delivery to the progressive build-ups, you can easily identify the point at which each artist has taken the lead on this track.
Taking influence from Nirvana, Nick Cave, and Nico and The Velvet Underground, Hänlyn combines her angst for alternative music with scope for her own authentic, gothic-leaning sound. Sharing a liking to the perils of the underground, she has crafted a unique tone, palette, and intrigue.
An angelic journey trailing you through a distorted world, "Slugeye" perfectly assembles a rhetoric that beauty is within the eye of the beholder.
Speaking on the meaning of the track, Hänlyn details, ""Slugeye" is about a 'low-life' character that isn't very liked, he has unfortunate qualities that even the best of us show at times. I guess he became less of a character created in one of my songs and more of an ongoing symbol of all the bad qualities we have and that we shouldn't be quite so ashamed of."
Exploring what it feels like to be an outsider in the world, "Slugeye", is an introspective glance into Hänlyn's psych – a beautiful introduction to say the least.