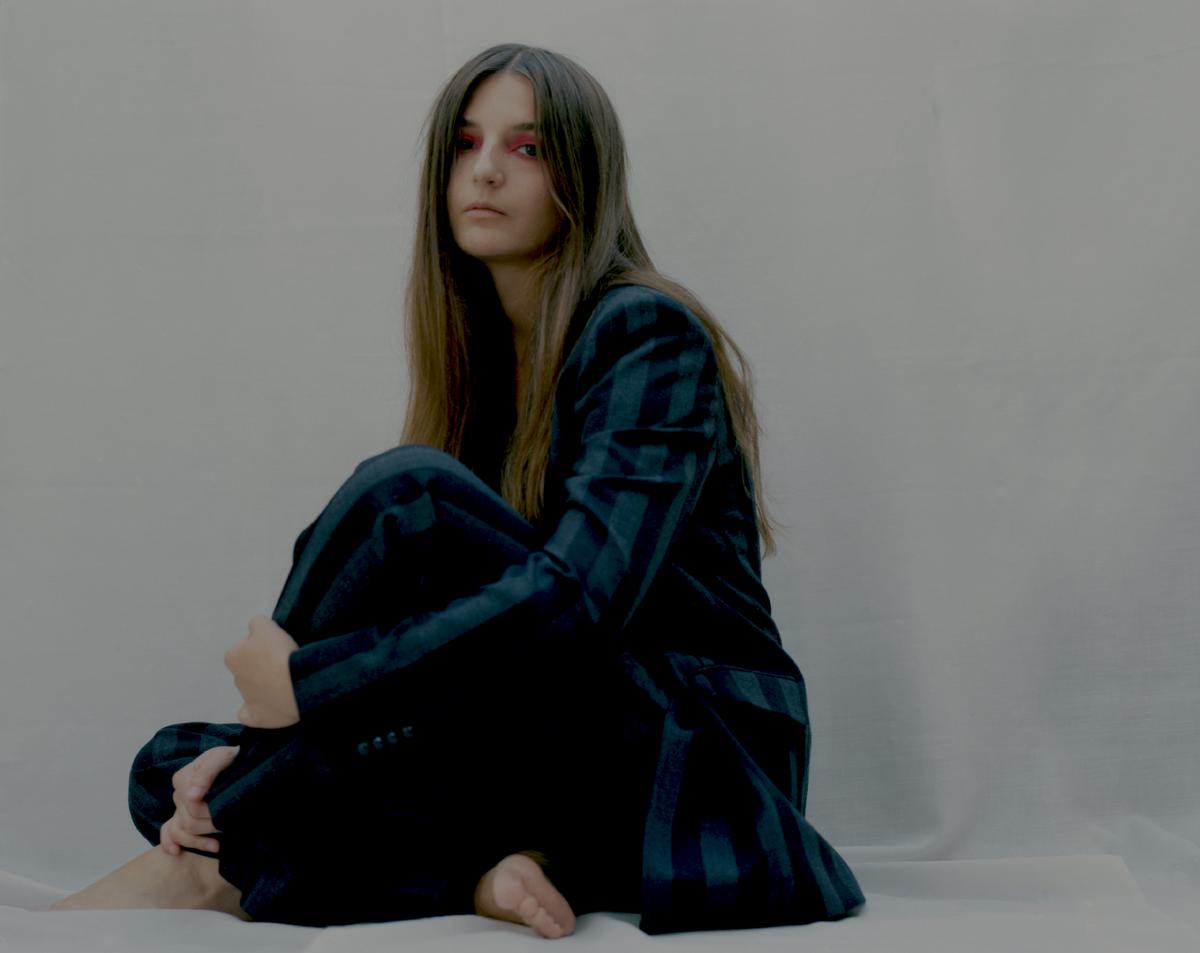 Alt-pop pairing GIUNGLA and Jessica Winter team up to solve a "Little Problem"
Milan-based artist GIUNGLA's latest single "Little Problem", a collaboration with Jessica Winter, arrives alongside her long-anticipated debut EP Turbulence.
Joining the gravity-flipping stride of "Walk On The Ceiling" and HÅN-featuring "CTR", GIUNGLA's latest single "Little Problem" arrives today, courtesy of Italian label Factory Flaws, in erratic cross-genre fashion. "Little Problem" is a freeform frenzy that GIUNGLA, aka Ema Drei, presides over with fidelity and undercutting menace.
"Little Problem" careens with pedal to the metal electro-rock pressure that has afforded Drei a reputation for riotously corrosive soundscapes paired with high-end production values courtesy of Andrew Savours (My Bloody Valentine, Black Country, New Road). Lacerating guitar licks jab at the track's hyperdrive-hooking jugular, humdrum spared for eardrum-seizing; Drei's pact with London-based Jessica Winter feeding into nerve-shredding sonics.
The struggle to gain recognition and room to manoeuvre takes centre stage, issues that Drei readily admits have been placed into context by the recent uprooting of reality."The title was the first thing that came to mind and suddenly it seemed like a perfect metaphor. This song is for those of us who feel overshadowed by someone else or struggle to find space," she explains. "Thinking about having someone really tall in front of you at a gig now does seem like a 'little problem' compared to the fact that we weren't able to attend (nor perform) shows for a while… so I even miss that! Almost as much as I miss a crowded venue."
"Having the chance to collaborate with Jessica on this was great," Drei recounts. "I absolutely love her work, both as a writer and as a producer. She's so fresh and unique." Winter's involvement in the song's development continues to showcase GIUNGLA's openness to spark dialogue as a combined talent that yields subversive results at the alt-pop peripheries.