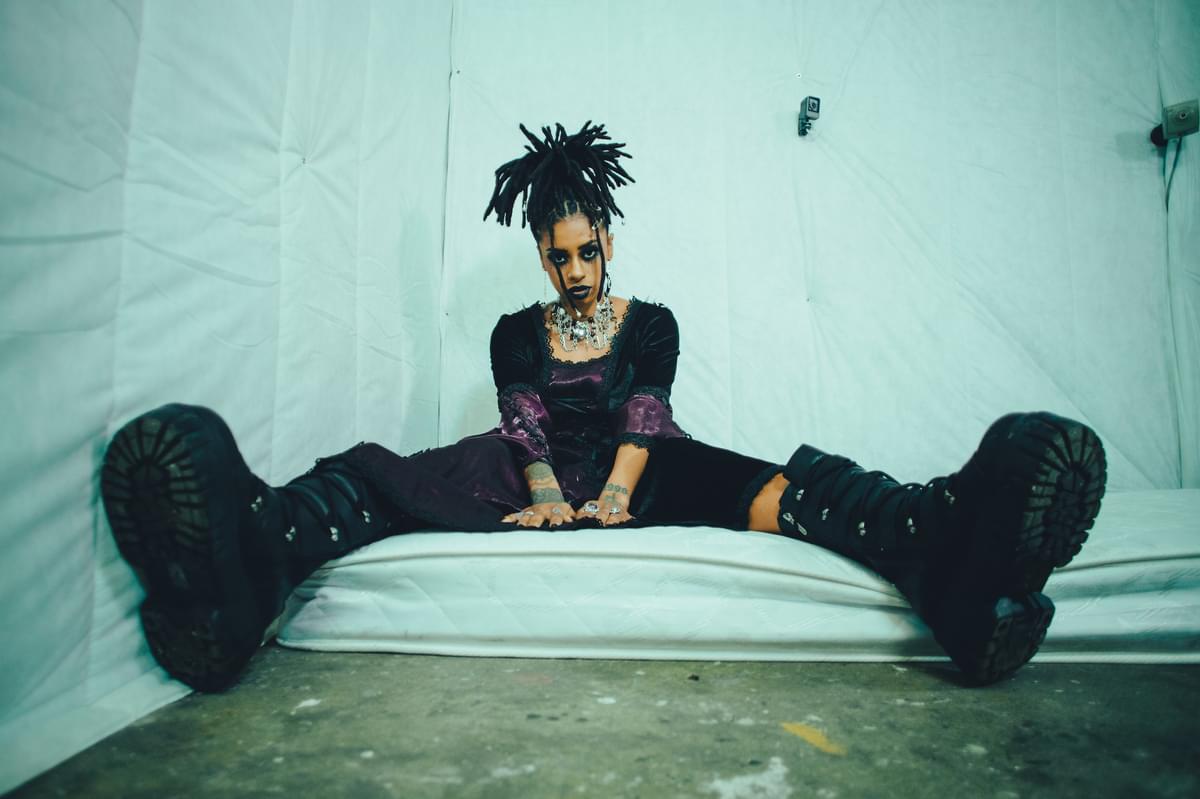 Gemini Aaliyah explores fantasy realms in the dark tale of "After Hours"
Existing in a liminal space between alt-rock and hyperpop, Gemini Aaliyah lures listeners into her world with "After Hours".
"Take your medication / Take a dose of disassociation" begins Gemini Aaliyah in the first few opening lines of "After Hours". It's a fitting snapshot of the gothic fairytale narrative that she's crafted until now, buoyed by a contemporary pop-punk edge.
Gemini Aaliyah keeps a level of dissociation from her contemporaries. She represents social anxiety through dark, mechanical basslines and glitching production; her voice being absent of a distinctive accent that ties her to a particular location. Instead, she speaks to a new reality, where witches and magic coexist with very real themes of femininity and empowerment.
Though she first emerged onto the music scene in 2018, Aaliyah landed on the map with the release of 2020 single "PRETTY PSYCHO". In part, her songwriting can be compared to the likes of Nilüfer Yanya, while she sonically aligns to an undetected space between Lil Peep, WILLOW, and Billie Eilish. "MOONRISE", released in January played to these extremes - deadpan chants and reverberating guitars soundtracking her sense of being.
In "AFTER HOURS", Gemini doubles down on her newly formed story. As she breaks free of any institution, she races through a netherworld of opportunity. "I'm a witch girl and a weirdo," Gemini Aaliyah admits matter of factly. "I wrote the lyrics to tell the struggle of a witch girl in the modern world, where people tell you magic is an illusion, a society that views magic as madness."
By the second verse, she gets real - "Screaming I'm a fucking weirdo / Don't tell me I don't see those", while later accepting the delusion "Escape from the mayhem / I can't wake up it's taking me over". She continues to explain, "Finn, my producer/life partner, is from a family of punks, I'm a child of the moon and together we make our music on a laptop. This song summoned all those elements."
Get the Best Fit take on the week in music direct to your inbox every Friday