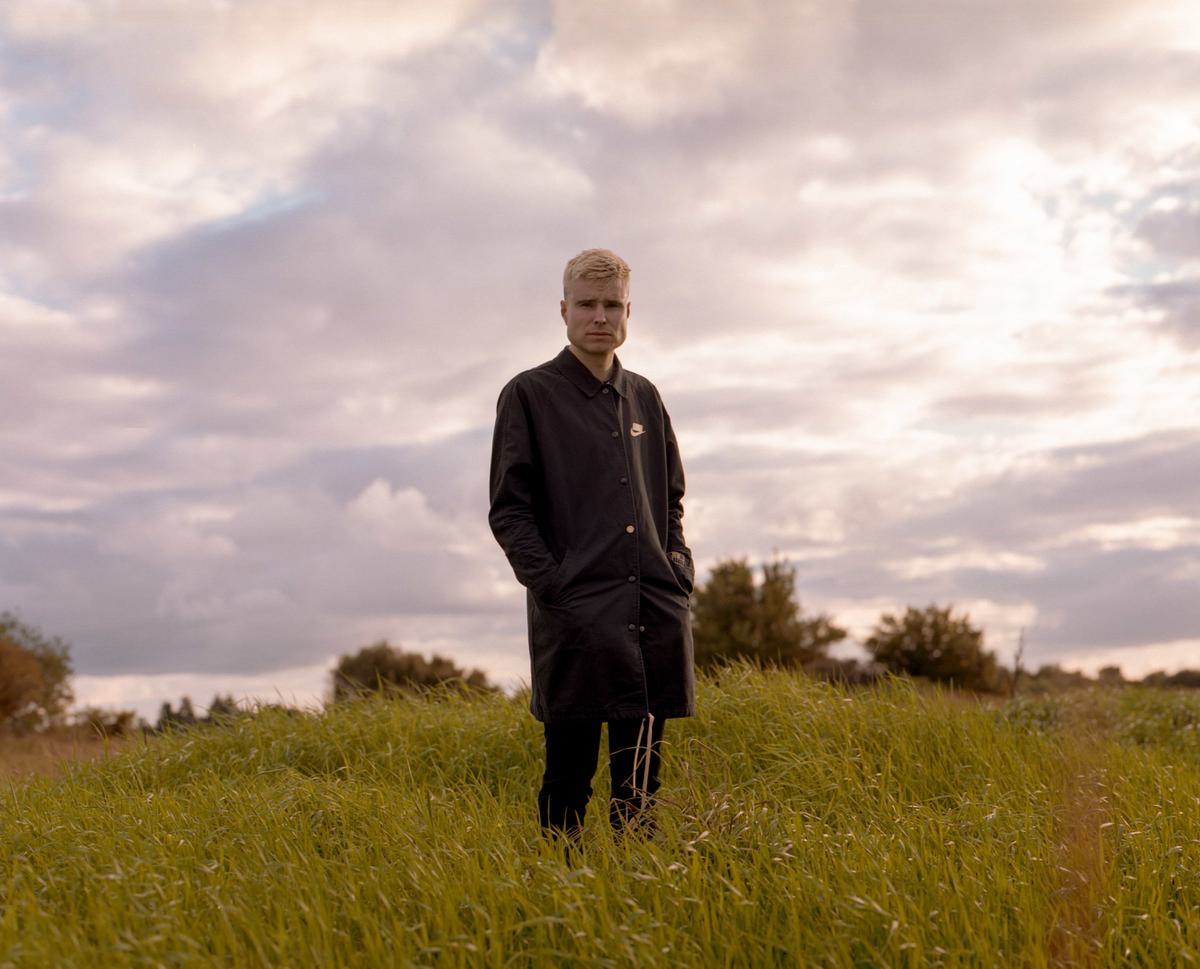 "Birthday / The Pain" paints a stark archival portrait of For Those I Love's formative years
For Those I Love's "Birthday / The Pain" is brimming with archival entries reminiscing about football matches with mates, warehouse raves and singing in the local. However, the halcyon stories are stalked by the shadows of inequality, addiction and death.
Raised in the working-class suburb of Donaghmede, just north of Dublin, producer and songwriter David Balfe's project For Those I Love is a time capsule to his younger years.
"Birthday / The Pain" is the third single to be released in anticipation of his self-titled debut album, and it's a cut that sinks into the cognitive dissonance of growing up within the reach of the fabled city.
Stitched together with buoyant electronics, voice memos and back-of-the-fag-packet poetry, the new track is draped in slick upbeat tempos and vibrant keys. The warm, bouncy beat is backlit by Balfe's murky, jarring lyrics that stifle the atmosphere, shifting it from one of jubilance to consternation.
His well-rounded Dublin accent smolders over the twinkling of an auspicious Daft Punk-like melody, gravely reporting that there was a "Body dumped on me road / When I was six / Stabbed to death and left on the bricks / No training that week".
The whole incident could be a millennial addendum to James Joyce debut The Dubliners, a collection of short stories that paint the struggles and epiphanies that strike those who reside near the Emerald Isle's capital.
The touchstones to For Those I Love's sound are the singular visions of The Street's Mike Skinner, early Plan B, Dizzee Rascal and more recently, the DIY bedroom-rap of Jimothy Lacoste. However, Balfe's project separates itself from these British artists by the idiosyncratic positive existentialism of Irish artists that both revel and disdain in the Samuel Beckett dictum that "you must go on, I can't go on, I'll go on". More so than those mentioned above, you feel trapped within For Those I Love's music.
Reflecting on the incident that spawned the song, Balfe notes, "I was six when I first encountered the fallout of a violent death. It's such a haunting burden at that age, and still is. 'Birthday / The Pain' recalls that moment, the desperation of trying to make sense of it as a child, and what it'd mean for me growing up against that backdrop".
Balfe describes the track's accompanying visuals as "a journey through a landscape of memories - a train of thought. Created using a process called photogrammetry, thousands of photos were stitched together using AI to produce giant 3D models. These scenes, inspired by long chats with Dave and from the lyrics themselves, touch on the past, loss, freedom and addiction. Something we all face at some point."