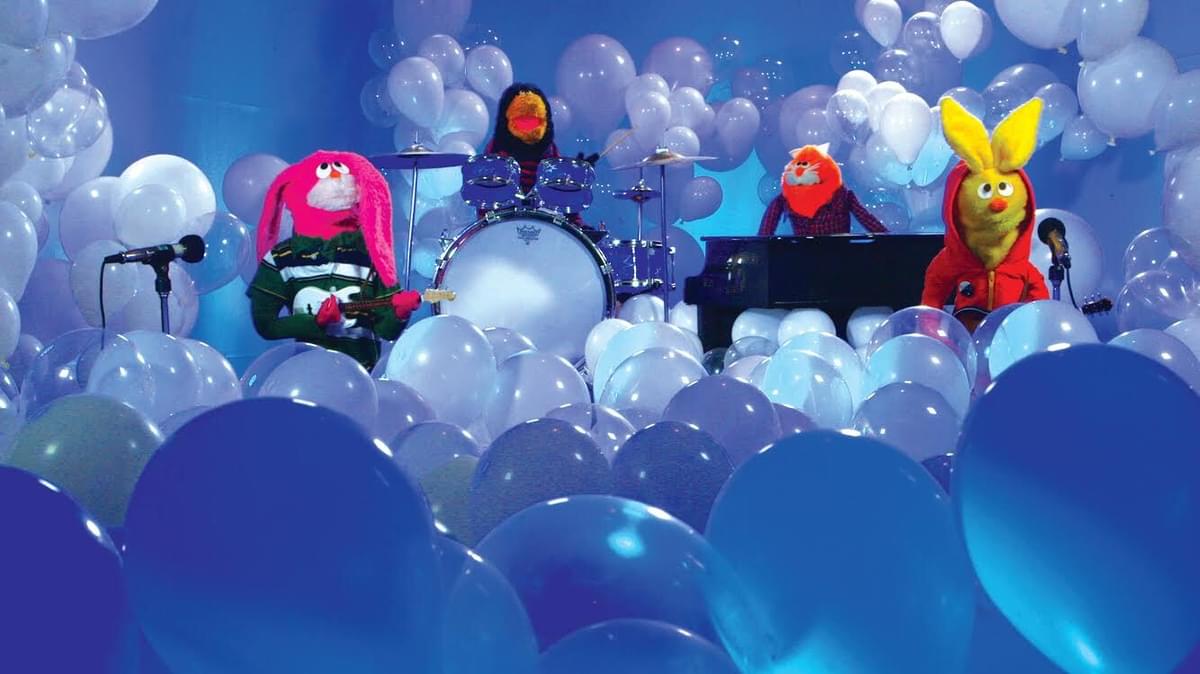 Power-pop puppets Feltworth can't "Forget This Feeling"
24 May 2017, 13:00
| Written by
Ro Cemm
While puppets have appeared frequently in music videos in recent years, it isn't often we get to hear from puppet performers themselves. Doctor Teeth and the Electric Mayhem's appearance at Outside Lands Festival last year marked a real breakthrough for puppet bands, and a new wave of puppet fronted acts is coming to the fore. Amongst those leading the charge are Canada's own Fab(ric) Four, Feltworth.
After growing disenchanted with their lot after years in the children's music scene, brothers Dezi and Manny Feltworth, alongside piano player Morris Katzenburd and Cozy Balboa, decided that nothing lasts forever. Turning their backs on the past, they determined to see what life is like for bands on the other side of the kid/rock divide, taking it upon themselves to make a record for adults that truly reflects who they are as puppets. For them this means bringing together their core influences: The Sweet, McCartney, Eno and …. Rupert Holmes (of 'Escape (The Pina Colada Song)' fame). Channeling classic AM pop sounds their new double A side single is packed full of bouncy basslines, shimmering tambourines and jangling guitars.
With shows as part of this years Juno celebrations in Ottawa and at Toronto's Great Hall already under their belts, the band are quickly adjusting to their new audience. But are the audience ready for them? Manny explains the shows have been stirring up the passions in the fans new and old: "It's kinda like Bob Dylan going electric at the Newport Folk Festival...how is this going to go over? We played a little show at the Great Hall in Toronto, and I think I heard somebody yell 'Judas!'"
"Forget This Feeling" is a rollicking slice of pure power-pop built on an insistent piano part from Morris and stellar brotherly harmonies, all loving smothered in appropriately fuzzy guitars. For Feltworth the near future is bright…orange.
"Forget This Feeling" and "You Turn Me On" will be released as an AA side single on orange vinyl via the band's own
Dezman Productions
label on 2 June.
Get the Best Fit take on the week in music direct to your inbox every Friday