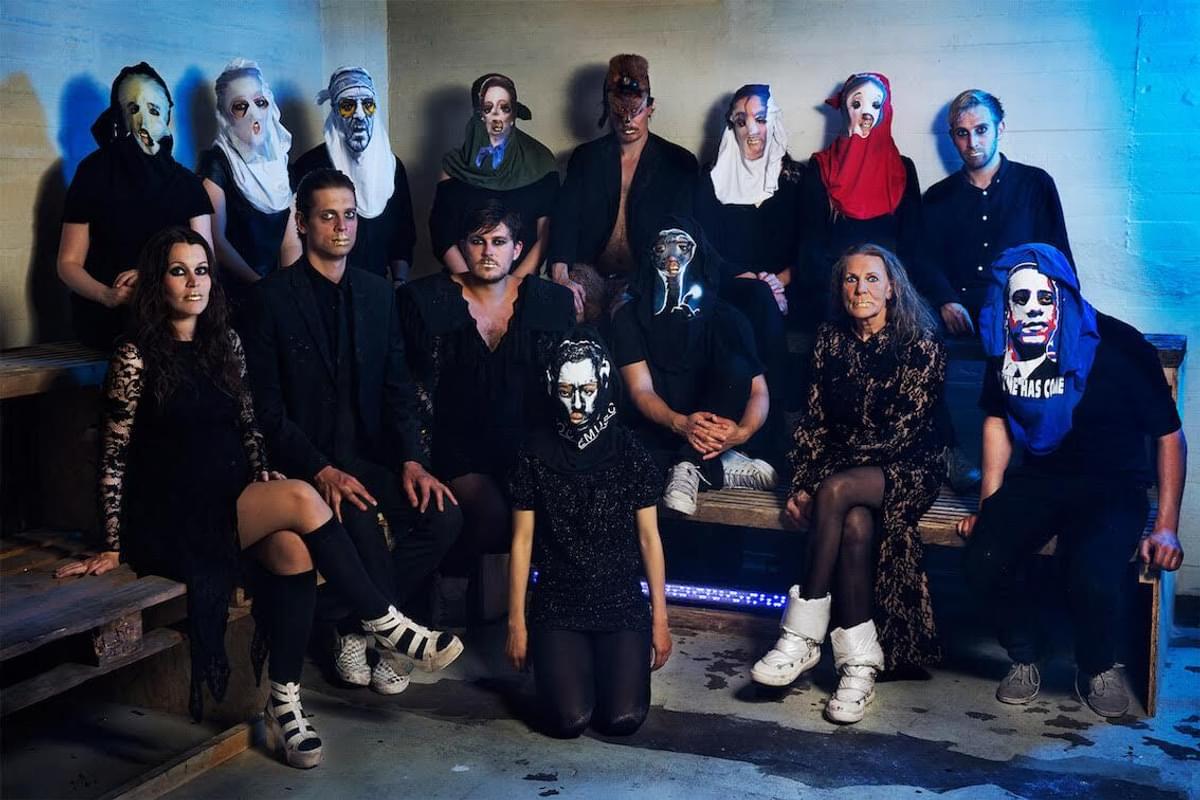 Efterklang and Karsten Fundal tease more LEAVES - The Colour of Falling with video for "Stillborn"
Next month finally sees the physical release of Efterklang and composer Karsten Fundal's opera, LEAVES - The Colour of Falling. Today, the Danes have unveiled visuals for one of the tracks, "Stillborn".
Filmed by Søren Rye in the Cold War bunker underneath Copenhagen's municipal hospital where the opera took place last summer and featuring regular Efterklang collaborator - and classically trained singer - Katinka Fogh Vindelev, the clip is dark, disturbing and jarring.
In the darkness you can make out the oil and glitter which was such a central aspect to the shows, while Vindelev's performance both visually and vocally is intensely beautiful. The track itself, one of the crowning moments of the opera, is perhaps the most traditionally operatic on LEAVES, with an accordian motif and clattering percussion adding to the sensory confusion created in the gloom of the bunker.
Of the track and video, Vindelev says "I sang 'Stillborn' in the highest of platform heels while being five months pregnant with a 20 meter-long veil of shrinkwrap flapping behind me. It was in all ways a macabre moment and also my absolute highlight in the opera. My otherwise pretty restrained character wedged herself slowly through an audience captured in a narrow corridor bathed in cold blue lighting."
Subscribe for news and competitions