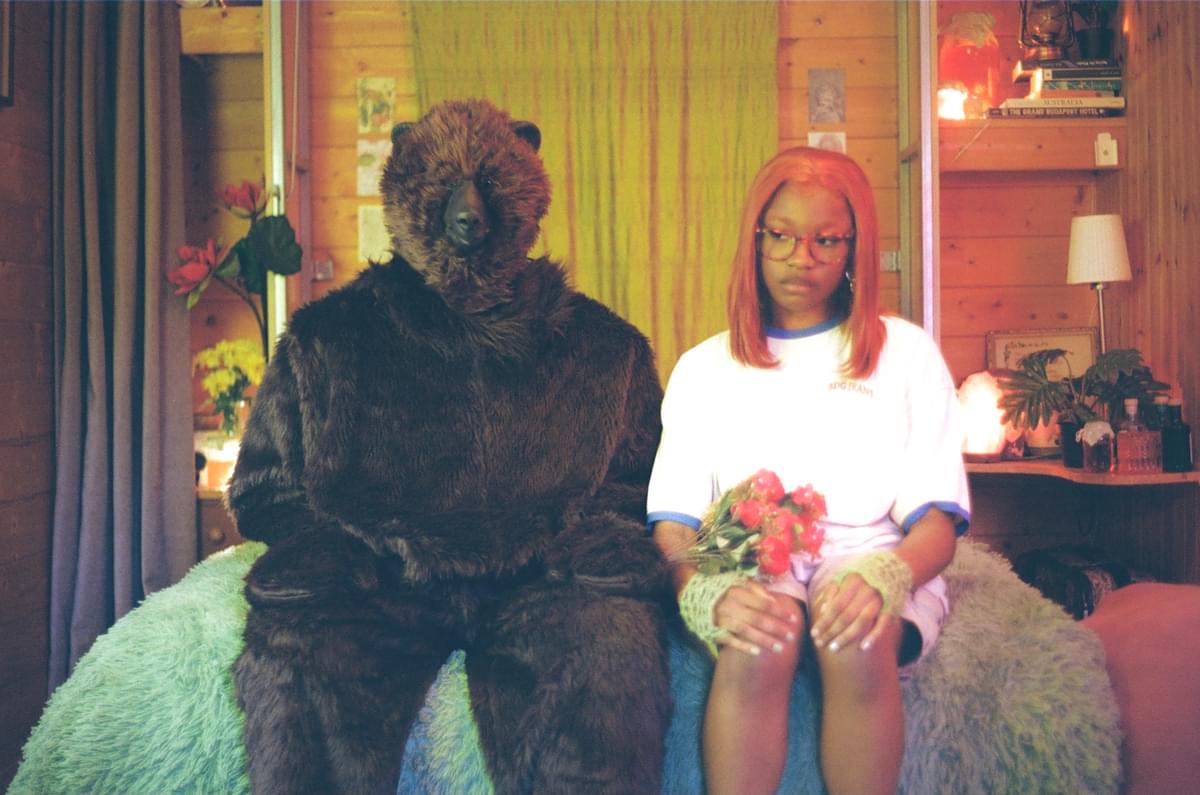 EFÉ sets a lackadaisical pace for summer days with "KIWI"
Despite her sound originating from the initial lockdown two years ago, EFÉ sets the tone for incoming summer days with "KIWI", ahead of touring with JPEGMAFIA and Still Woozy this year.
The moniker of Dublin-based Anita Ikharo, EFÉ is steadily growing confidence in her sound, free of the walls that some have tried to put around her. "Getting labelled as just straight-up RnB was definitely something I was quite shocked by as I feel like my music has strong elements of indie/alternative and bedroom pop," she comments. Merging these elements with delicate vocals, she highlights Rachel Chinouriri's recent open letter when describing unconscious bias. "When I saw Rachel Chinouriri's tweets, I was like 'this has been my exact thoughts for so long!' I even made jokes about how a black person could make full-on metal music and it would still be called 'alt-RnB'."
"I always questioned myself, that maybe I was just reading into it too much - so when Rachel put it into words, it was so nice and reassuring to know I wasn't the only one who felt this way."
Drawing beauty from day to day situations is her forte; a skill she's been mastering since her self-made, 2020 EP, What Should We Do This Summer? and, before that, the talent shows and plays she would perform in at secondary school. Across the project, EFÉ found herself digging into themes of change and growth as she started college, falling in love, and experiencing new emotions - all against a backdrop of blue skies and summer heat.
"It was a very coming of age, nostalgic project. I was so surprised by the reaction it got. A lot of positive! It was insane cause I did not have a manager when releasing the EP so had to figure so much out by myself but luckily, I was able to meet people that believed in me and helped push my music."
Her instinctive musicality and creative nature shines across her catalogue and continues today in the release of "KIWI". Taking her accustomed lackadaisical pace and inputting sporadic whoops and hums, the track sees EFÉ ever so slightly let go of her usual creative control – teaming up with longtime friend and producer Who.Killed.Romeo and mix engineer Ben Baptie (Rex Orange County, Little Simz, Moses Sumney), while still conceptualising, directing and editing the accompanying music video herself, with friends.
"It's extremely important to me to have some sort of creative control because I feel like it's an extension of me and my ideas and my world," she shares. "So I feel like having that creative control to express yourself through different mediums is really fun. I do feel blessed that I have people that can help enhance these ideas and bring them to life."
"The video has a storyline of a girl who goes camping, she's brought her laptop, fairy lights and cute magazines, but she can't light a fire or even hunt for food. She is super scared cause she sees a bear but then she falls in love with the bear" she comments.
"I came up with the concept and directed the video. It was definitely hard to make because it was very necessary that the right location was chosen as well as the right bear costume and right people to work with. I did cry a whole lot, scared nothing would come outright. I had so much fear around the video because of the huge pressure I put on myself to make it good. I also worked on some of the editing and colour grading so there was a lot I had creative control over. I think it was worth it in the end though and shows that hard work and the right people around can really pay off!"
The last two years have seen EFÉ take a whistle-stop tour of the industry, between London and Miami, in and out of management, before eventually finding a home in Platoon for her upcoming VITAMIN – C EP. She's set to support Still Woozy and JPEGMAFIA on selected dates later this year.
Get the Best Fit take on the week in music direct to your inbox every Friday