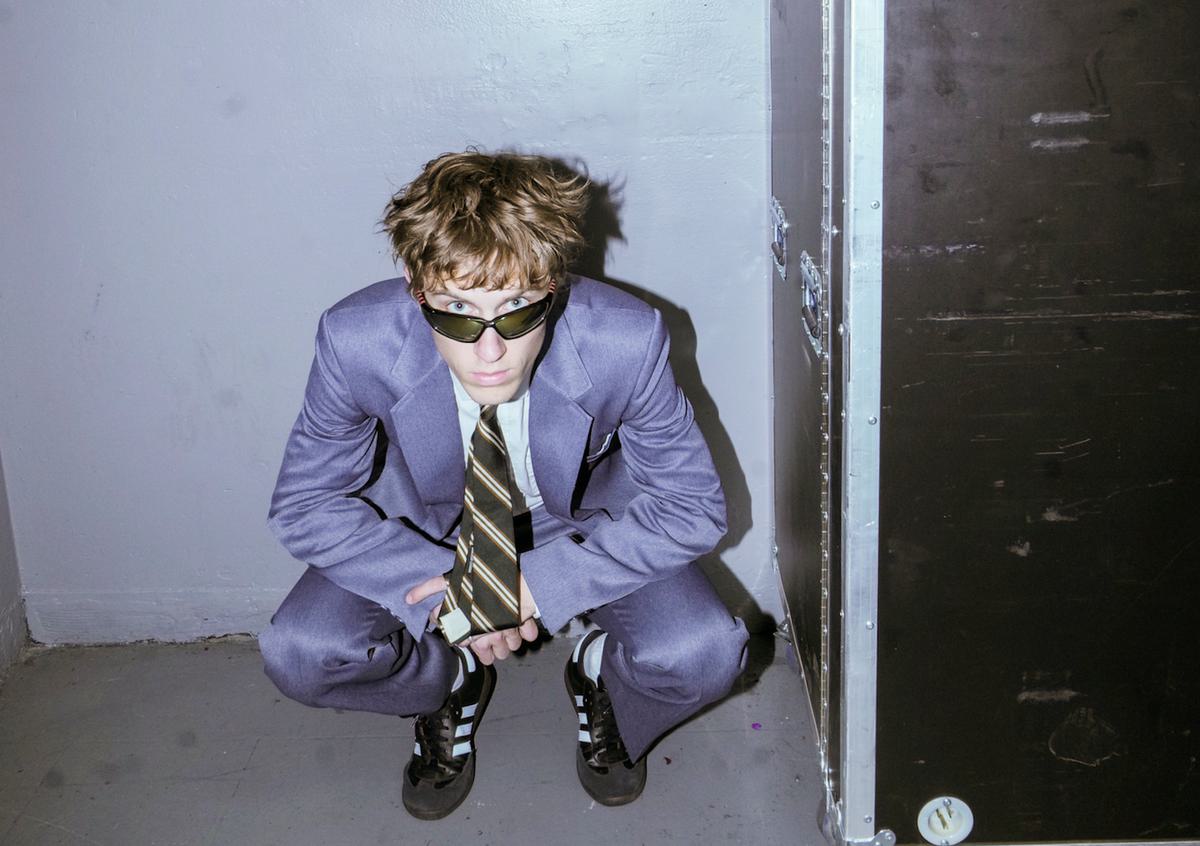 Alt-pop optimist Dreamer Boy wishes things were different on "HUES"
Fresh from the release of his previous single "JUMPSHOT!", Zach Taylor, better known as Dreamer Boy, is back to his personal best with the reflective and thought-provoking new single "Hues".
Detailing the emotional turmoil of the breakdown of his relationship, "HUES" finds Dreamer Boy at his most vulnerable, the haunting electric riff bursting through the track and pulling straight on the heartstrings of all who listen.
Opening with a classic drum break, the track instantly throws you straight into the heart of the song. Driven by oozing guitar line and drums, the track ebbs and flows through the highs and lows of looking back on those you once loved. Filled with sonic tidbits of 90's nostalgia, including RHCP-esque instrumental breaks, the track builds to an epic conclusion, which finds Dreamer Boy wondering if he made the right move in saying goodbye.
"Seeing your world change around you, being in and out of love, and seeing the good and bad from the person you are with is what "HUES" is about," says Dreamer Boy. "The actual idea of the walls changing colours as you are magnetically connected to a person but seeing how the good may be slipping away. This song represents the push and pull of that relationship, even after feeling used, and only being there for them, you end up back at their place falling into their world again."
26-year-old Dreamer Boy first grew a name for himself with his unique, shape-shifting alt-pop. He released his debut single "Falling For The Wrong One" in 2018, followed this up with "Orange Girl" and "Fever" before jumping straight into his first long-form project Love, Nostalgia. Since then, Dreamer Boy has been jumping from track to track meshing influences with abandon.
After three years of experimentation and touring with friends Clairo, Omar Apollo and Still Woozy, he released his long-awaited follow-up project All The Ways We Are Together last year. "HUES" continues Dreamer Boy's trend towards experimentation, never wanting to release the same sound twice. On "Hues" he seems to have found the perfect template and it bodes well for all that's to come.