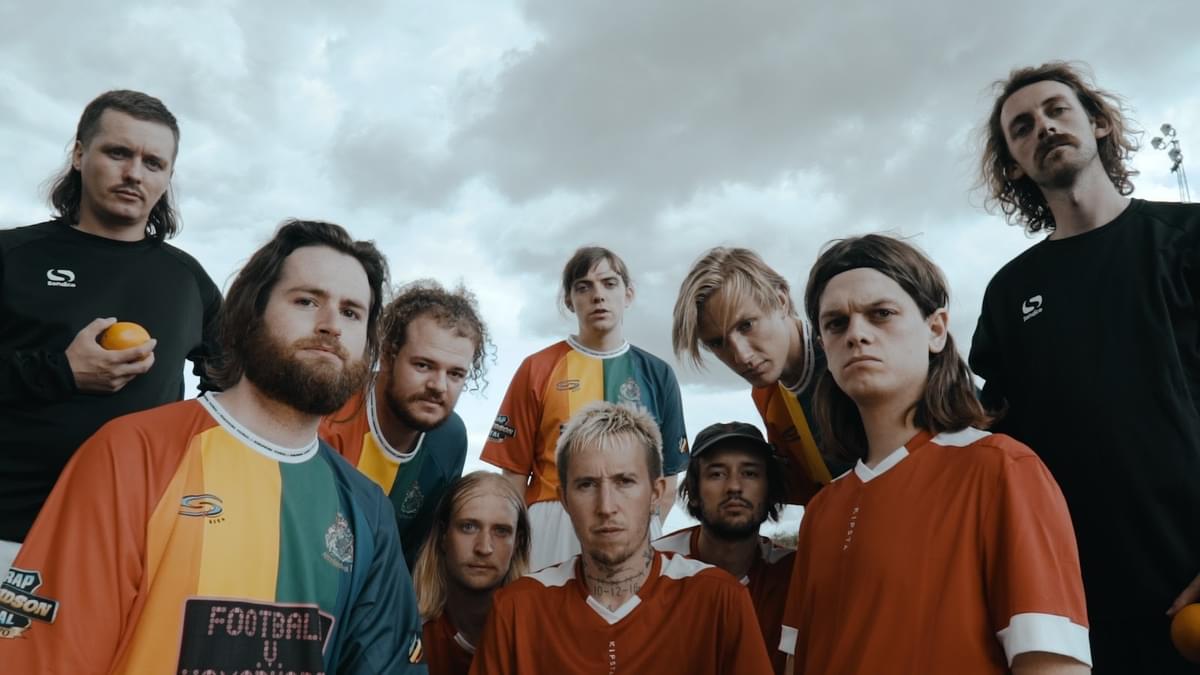 Having already proven their willingness to take down topics such as homophobia with previous single "Gayboy", Brighton's DITZ take their brooding post-punk for another kick around on "Total 90".
DITZ's focus is again on how members of the general public react to LGBTQI+ individuals. Imposing and unrelenting, vocalist Cal punctuates his deadpan, distracted delivery with passages of furious screams, reflective of the exhaustion and frustration members of said community experience on a daily basis. This notion is mirrored in the track's tense noise-rock aesthetic, as groaning guitars and a rolling drumbeat similarly erupt in pointed sonic assaults.
Akin to fellow post-punk peers such as Protomartyr and Priests, DITZ's ability to shine a light on vicious mindsets and behaviours in our society, plus their knack for developing tension in their music, is commendable. Having a keen ear to articulate and express that as they do is rare - a sentiment echoed in the vocal support from fans ranging from Joe Talbot of IDLES to Slaves.
On the footy-orientated video (which also includes members of Slaves and FUR), the band explains: "Most people find it natural and easy to get involved in sports, but it's unlikely that many of us would, if we had to cope with anxiety due to a chance we'd have homophobic slurs directed at us, or something whispered out of ear shot. This happens to be the case for 84% of gay men and 82% of gay women."
"In one study we read, they found that in a predominantly heterosexual group of participants, more than 1/3 were found to use homophobic 'banter' in a sports setting," DITZ continues. "The problem is that when asked about it, the group passed it off as 'being a part of the sport'. The greater irony is that those same players reported that they wouldn't have a problem playing sports with someone who was a member of the LGBTQ+ community."
"It's terrible to consider that, in male association football, just a staggering 8 players have felt able to openly come out since Justin Fashanu in 1990."
"All of this shocked us, pissed us off, confused and bemused us, so along with some of our mates from the UK music scene, we decided to get involved and have a go at doing something about it with this video. It's a wry jab at the toxic masculinity, over the top gender norms, and all round idiocy that not only LGBTQ+ players, but also LGBTQ+ sports enthusiasts have to endure".
Get the Best Fit take on the week in music direct to your inbox every Friday