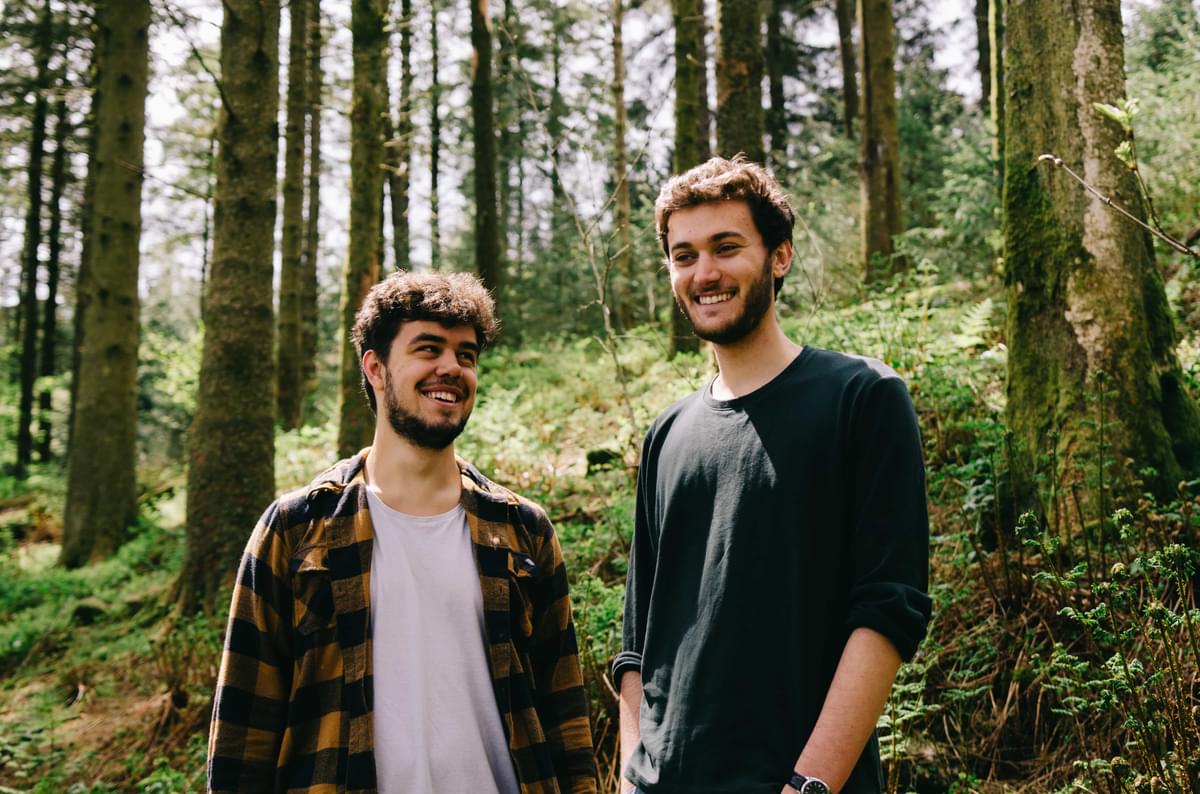 Electronic duo Delmer Darion dance with death in captivating new single "Wildering"
Well-ordered chaos and gothic intrigue seem to be the order of business for Practise Music signees Delmer Darion, whose latest single "Wildering" is a complex and evocative tale of mortality and decay.
Named after the diver found at the top of a charred tree in Paul Thomas Anderson's 1999 cult classic Magnolia, Delmer Darion is the experimental electronic project of Tom Lenton and Oliver Jack, whose dramatic sound is just as captivating as the story behind their name.
"Wildering" is the first single taken from the duo's forthcoming debut album, a ten-track project that's been five years in the making. It takes inspiration from a line in Wallace Stevens' Esthétique du Mal: "the death of Satan was a tragedy / For the imagination". Jarring and chaotic, it tells the story of an introspective journey towards death, with the track's complex structure and industrial soundscape conveying an unsettling sense of uncertainty.
Originally written as a slow ballad, the track was built layer by layer, reflecting the intricacies of its subject matter. Initially recording to tape, the pair then self-sampled and manipulated the arrangement before recording the final vocal lines live on a Make Noise Morphagene. These final melodies add to the intensity that permeates the track, their incoherence and jarring synchronicity evoking a feeling of the unknown.
"We spent months working on the original version of this track," the duo explains, "trying so many different things, before realising it was just irrevocably shit. We decided to start again from scratch, and the version of the song you hear now was pretty much made entirely that night. It was one of those strange sessions where everything just seemed to work."
"We knew that we wanted to structure the song in a way that would make it feel like it was decomposing," they say. "It starts loud and bright, and gradually falls away until the aggressive noisy bass takes over."
The result is a captivating track that starts out clear and bright with throbbing percussions and whirring synths, which slowly give way to an aggressive wall of distorted bass before fading into a low, uncomfortable hum. Unsettling yet utterly hypnotic, Delmer Darion have started on a sprawling journey into the underworld with "Wildering", one which we have no choice but to follow.
Get the Best Fit take on the week in music direct to your inbox every Friday