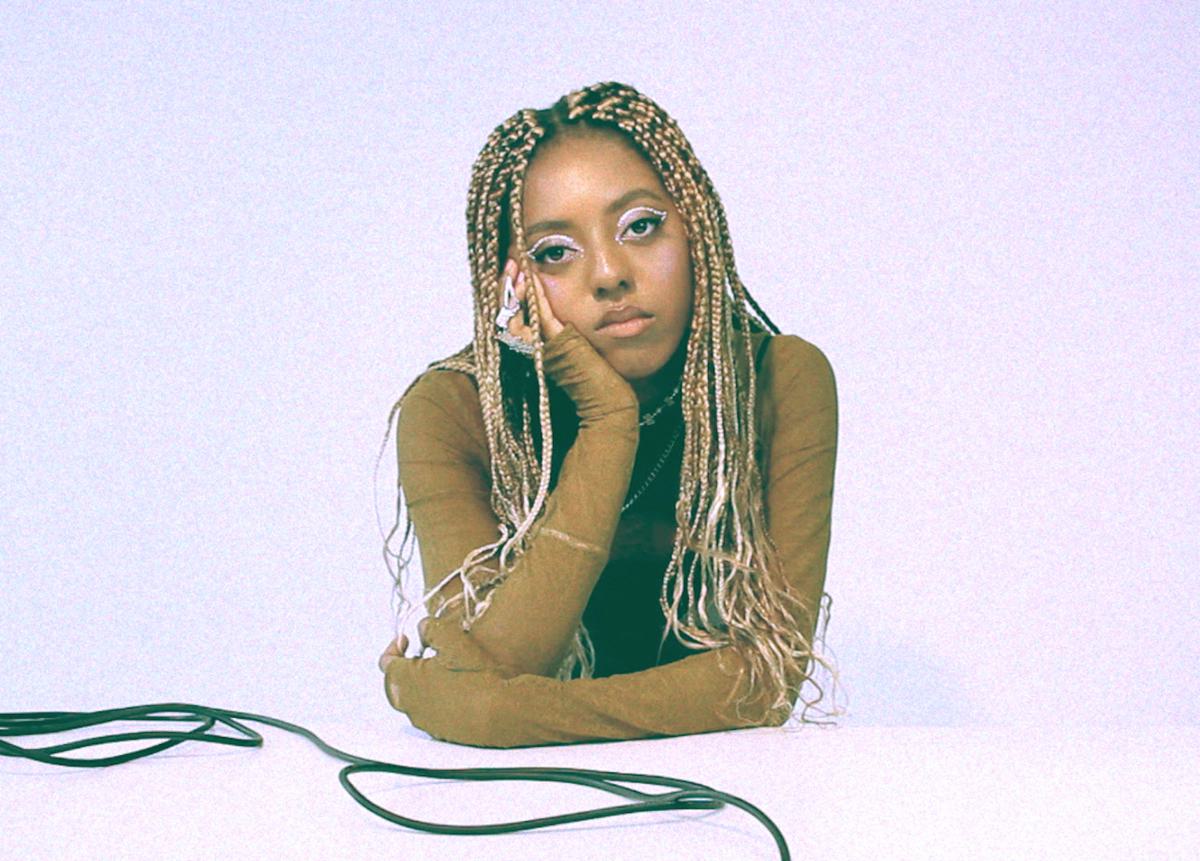 Glitch-pop prodigy DellaXOZ searches for closure on "i want, doesn't get"
Despite harbouring songwriting prowess far beyond her years, DellaXOZ channels the bratty brashness of childhood on her angsty, glitch-laced new single, "i want, doesn't get".
If you're ever feeling wary about the state of the future, music or otherwise, then look no further than 17-year-old Daniella Lubasu (aka DellaXOZ). Savvy, switched-on, and with more blazing talent in one braid than most of us have in our entire bodies, she encapsulates everything truly brilliant about Gen-Z.
On her latest single, "i want, doesn't get", mixed by Nathan Boddy (Nilüfer Yanya, PinkPantheress, Celeste), glitchy, alt-pop production and indie-rock foundations meet to deliver a message of accepting hardships. "My mum says 'I want doesn't get' a lot as a jokey response to me when I say that I wanted something," Daniella shares. "After having a long creative block during lockdown, it randomly inspired me to create a song where I basically just complain about things in my life, while simultaneously accepting them."
Her unabashed worldliness is unsurprising considering Daniella navigated her formative teenage years during a global pandemic. Forced to grow up quickly but from the confines of her bedroom, she sought comfort in creation – whittling organic experiences like her first heartbreak and wider social entropy into an introspective sound that is perfectly of its time.
Written about "a weird 'half-relationship-half-vibes' kind of situation I had that came abruptly to an end on the day lockdown was announced", her newest track catches Daniella in a moment of cavernous reflection. As the blissful ignorance of the denial stage begins to wane, it toys with the complexities of the acceptance period and the humbling non-linearity of healing – saving face when that face is tear-stained, moving on when you're frozen still.
"For the first few months I didn't really try to process it, so this song for me was kind of a therapeutic vent of all the irrational and paradoxical emotions we've all experienced – like bitterness and resentment but contrastingly acceptance and even indifference. It sounds pessimistic, but I came to the understanding that these things are inevitable and it's best to accept them – or at least be indifferent to them."
Raised on the bravado of Nicki Minaj, the untethered chaos of La Tigre, and the sincerity of Lana and Lorde, Daniella is perhaps better equipped to articulate heartache than any of us, but she does so with a nuance that is entirely her own. Emboldened beats and irreverently badass bars might conjure up a distinctly twenty-first-century soundscape but the indie-rock trills of her Mancunian heritage interpose an enticing nostalgic feel. This is whip-smart songwriting of the highest degree.
Woke but never whiny, as handy as her heroes with a memorable melody, and with lyrics poised to make you cry just enough to not ruin your euphoria-inspired eyeliner, DellaXOZ is set to be a key player in the next chapter of Manchester's musical tradition.