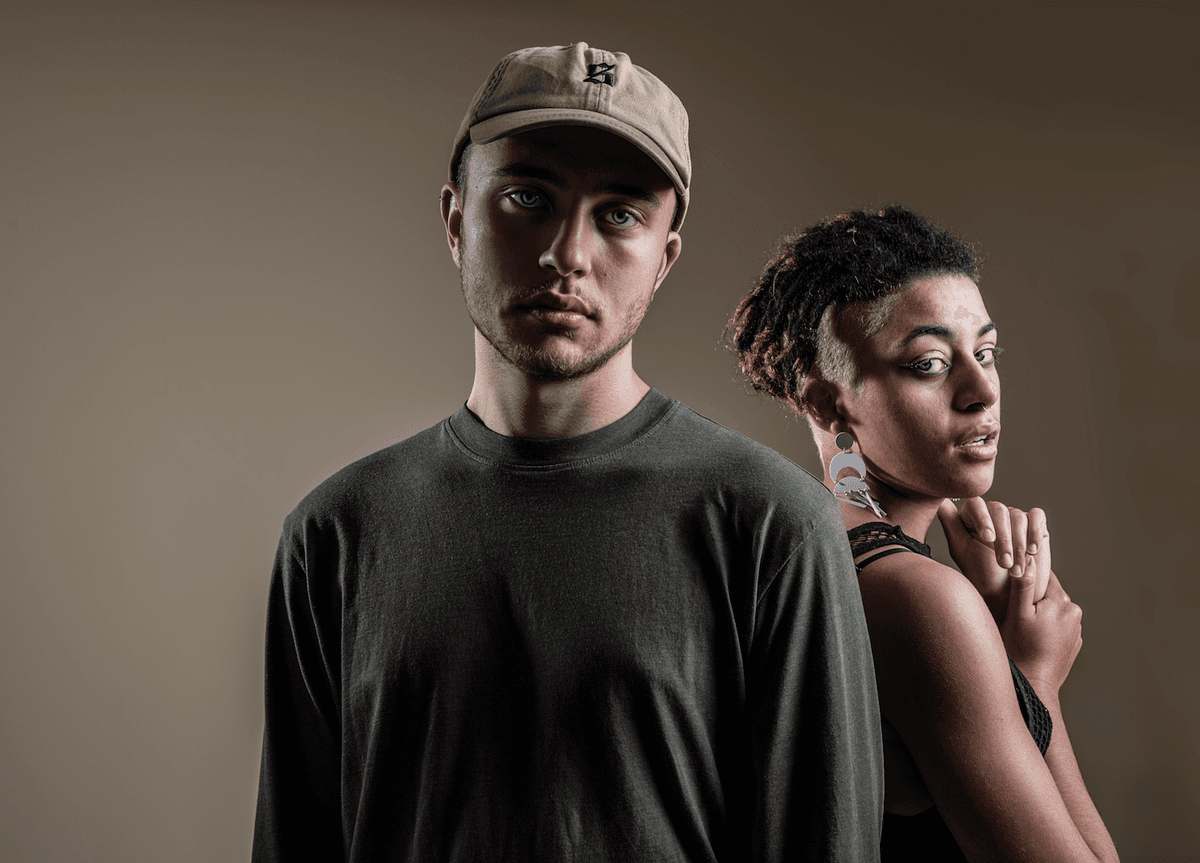 Cheltenham duo BAAST emit mysterious, dark pop on new offering "Red Lion"
South-west duo BAAST have been organically experimenting with instruments to find their sound. "Red Lion" projects their mysterious darkness that is fully charged and ready to jet ahead.
Still holding its raw body, "Red Lion" is an unnerving balance of warped synths and soulful vocals that create a hybrid of dark pop and energetic electronica.
The busy track is built on mysterious fragments of spoken word, jagged synths and a dystopian undertone that sees Beth Griffin (Grove) and Josh Petkovic'-Short (Diessa) unite in a chaotic combustion of dark pop and soulful serenity.
"Red Lion" is a beautiful contrast that sees Grove and Diessa find their individuality.
Speaking about the track, the duo explained, "Red Lion was the very first track we wrote together back when we were a nameless duo fucking about with any and every noise/synth/sample we came across, it's pretty weird to think of where we've come from that point… doing the exact same thing but with a name. It's written to explore the fear felt during the process of falling in love. Having been through relationships that've not been good, allowing yourself to be that vulnerable and having somebody see you for your true self can be intimidating but, ultimately, fulfilling. There is an intimacy in the track that we directly relate to queerness and the exploration of all the feelings that come with being a queer individual; where before there was shame and confusion, there is now pride and certainty."
The brooding undertone of "Red Lion" projects the track's powerful message, and only scratches the surface of the driven duo.
"Red Lion" is available now. BAAST host a EP release show on the roof of Gloucester's King's Walk multi-storey car park on 19 July. Find
ticket details
.
Get the Best Fit take on the week in music direct to your inbox every Friday