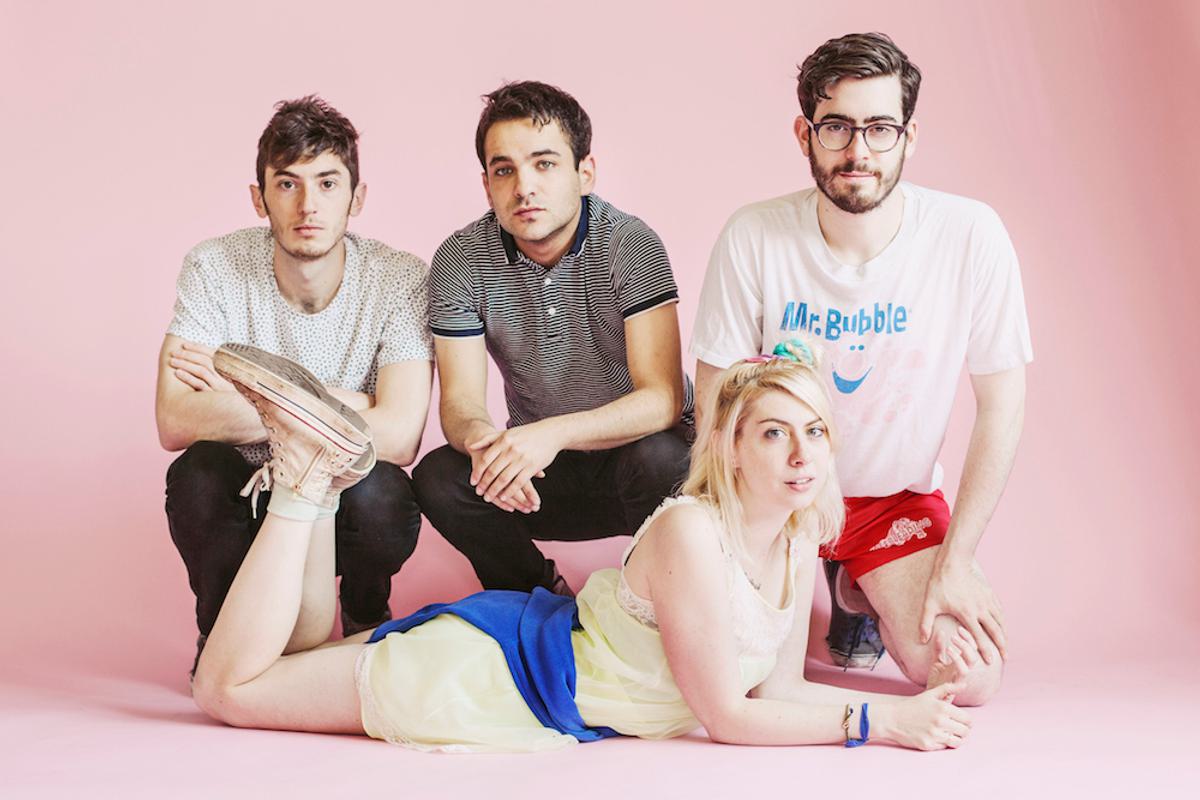 Charly Bliss announce debut album Guppy, share shimmering lead single "Glitter"
New York's sugar-sweet sensations Charly Bliss have announced the release of their long-awaited debut album Guppy.
With the unveiling of "Ruby" last year, Charly Bliss introduced themselves as the act you didn't realise you'd been waiting for. Now, your next favourite band are back, with news of their long-awaited debut album in tow.
Lead single "Glitter" is as shimmering and delightful as the title suggests, with dark and doubt-heavy lyrics perfectly lifted by the track's storming guitar riffs. "Am I the best? Or just the first person to say yes?" Eva Grace Hendricks contemplates in the track's chorus, an expression of all the confusion and self-questioning that comes with the deterioration of a relationship.
"'Glitter' is a song about dating someone who's too much like you and it making you feel full of self-hatred," Hendricks told NPR. "I initially meant for this to be an angry breakup song, but when I read the lyrics back, I realized that all of the mean things I had written could just as easily be said about me and the way that I behaved in that relationship."
"The chorus lyric is a dig at myself; I am prone to speaking in superlative hyperboles like 'you're my best friend!' or 'you're my favorite person ever!' which can make the people who I'm actually close to feel like I'm being disingenuous."
The tracklist for Guppy can be found below. Click the links to hear a number of the songs previewed in session for Audiotree last year.
Tracklist:
Westermarck
Glitter
Black Hole
Scare U
DQ
Totalizer
Julia