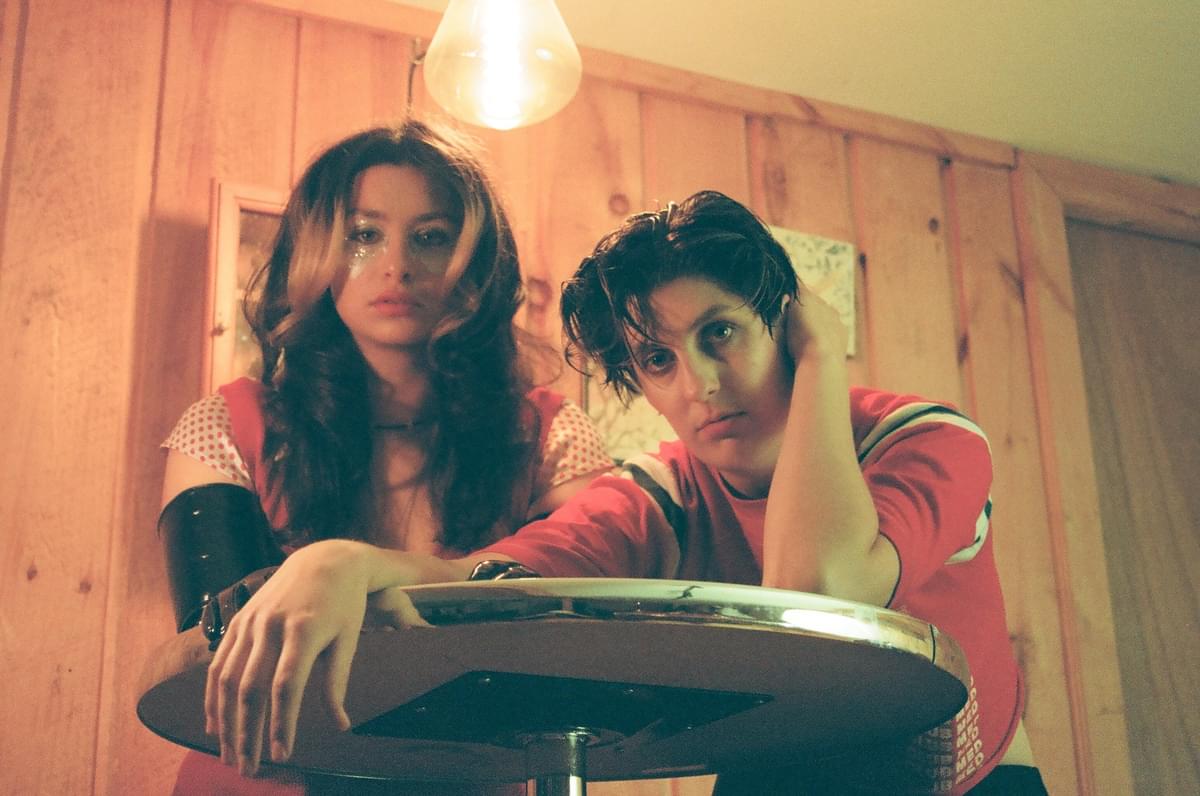 Boyish tackles toxic infatuation on "Smithereens"
As indifferent as they are cool, Brooklyn-based, queer indie duo Boyish target more uncomfortable melancholic truths with their first entry from an upcoming EP, "Smithereens".
Raw and relatable in equal measure, "Smithereens" - a smooth but cutting confessional to a toxic timewaster – is a soft indie-pop track driven by infatuation. The fuckboy in question, a cold and aloof person suffocating in self-importance, has Boyish "sitting in [their] room, crying" over someone that they don't even really like that much.
"You tell me how you feel, and we kiss and we fuck and you shut me out," sings lead vocalist India Shore over the dry percussion and bass of guitarist Claire Altendahl. "When you leave my house there's a light that never goes out / I'll never turn it off / You can find it the next time you let me down."
The track references said fuckboy's possibly pretentious interest in The Smiths, sitting comfortably in pop culture zeitgeist: with the release of Taylor Swift's version of Red, the allure of kicking "shitty" boyfriends to the curb is at a high. Particularly ones that think their "indie records are much cooler than mine."
Ultimately, à la "All Too Well", "Smithereens" dives into the sad romance of being lonely in a relationship. As Shore's rich, exhausted vocals trickle against the crust of an indifferent bass, it's hard not to recognise the feeling of falling in love with a ghost – the idea that a person who doesn't treat you right can be brought around to the other side.
But in the "Smithereens" music video, it's Boyish who are left feeling invisible. Shot in LA, it sees Shore and Altendahl wander around a party unnoticed. Boyish explains: "The general video concept was about being invisible to the people around you, so we filmed it in a house full of people that would never notice us there. It's a metaphor for not being appreciated or recognised but then having fun with it."
It doesn't take a genius to assume that perhaps Boyish are, like, dropping hints that they're tired of making all the effort in the relationship. Strangely enough, despite the astute lyricism of the track, it's not first-hand experience that inspired "Smithereens." The duo says the single was written about a heartbroken friend in a bad relationship and is about being there for someone who takes you for granted.
Shore and Altendahl say, unlike their typical writing process, "Smithereens" came to them very quickly: "[It] was written very fast compared to other songs we've written. The melody and chords came in a one-hour writing session. […] We usually take a lot of time to write so we were both pretty taken aback when suddenly this song just existed."
The track acts as a precursor to a new EP for release in 2022, following spring's We're all gonna die, but here's my contribution project. "The EP's name came from the question of 'what am I contributing to this world?'," says the band. "We realized that life is very temporary but this EP is what we have to give and it will be stuck somewhere on the Internet forever. We had a lot of time for self-reflection and wrote our most honest music to date. We were so nostalgic at the time and every memory seemed to have extra weight to it, which we tried to translate into each song."
Subscribe for news and competitions