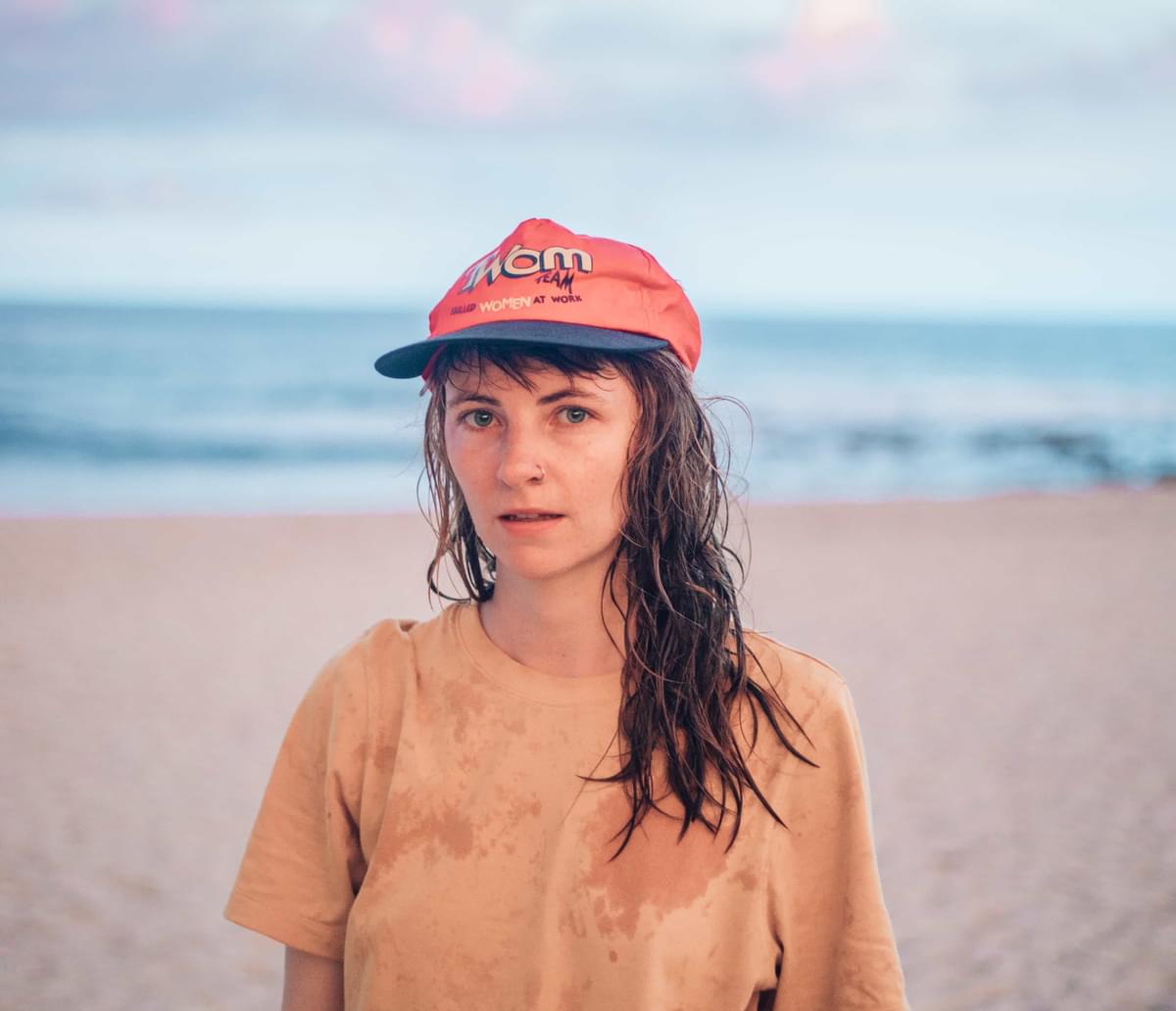 Sedated by a hot summer's day, Bonniesongs tackles the heat with "Ice Cream"
Released ahead of her forthcoming debut album Energetic Mind, Sydney-based artist Bonniesongs' "Ice Cream" is an immersive slice of indie-pop.
It's unsurprising to read that Bonniesongs (aka Bonnie Stewart) wrote "Ice Cream" in her small music room in her Sydney house on a hot summer's day. Unrushed and hazy, the track feels as if it itself is labouring in intense heat, moving at a lazy, almost delayed pace. Accentuated by Bonniesongs' breathy vocals, it wonderfully evokes the kind of sedated joy that comes with an abundance of sun.
As is often the case once someone has fallen prey to too much heat, Bonniesongs' best attempts to try and shake herself into action are doomed to fail. Even a change in pace towards the end of the track fails to draw "Ice Cream" out of its drowsy state, succeeding only in forcing it into the equivalent of a stirred beach-goer, staggering through the sand on the hunt for some kind of rehydration.
In the end, there is clearly but one thing capable of providing Bonniesongs satisfaction in the midst of the summer heat. "I'll have vanilla" she clarifies during the song's chorus, her sweet, sugary tones almost as tantalising as that which she yearns for. All of which amounts to the realisation that, come the end of "Ice Cream", you may want to indulge too.
"All I wanted to do was be at the beach having refreshingly cold things (like ice cream...) but I was too hot to do anything about it," says Stewart of the sweltering writing process. "I was thinking about this at the same time as messing around with my guitar. Sometimes, no matter how sleepy or useless to the world you are, when you get a fun riff happening a new burst of energy can push past the sweat and laziness and you can manage to rock out haha. Anyway I quickly started messing around with polyrhythms between my feet on bass drum and tambourine while playing the riff, and just had fun with the lyrics and loops. They are pretty simple...
"It's about fun, summer, friends, ice cream, being silly and not taking yourself too seriously. Also my favourite flavour is actually mint choc NOT vanilla, but it didn't work as well…"
Get the Best Fit take on the week in music direct to your inbox every Friday