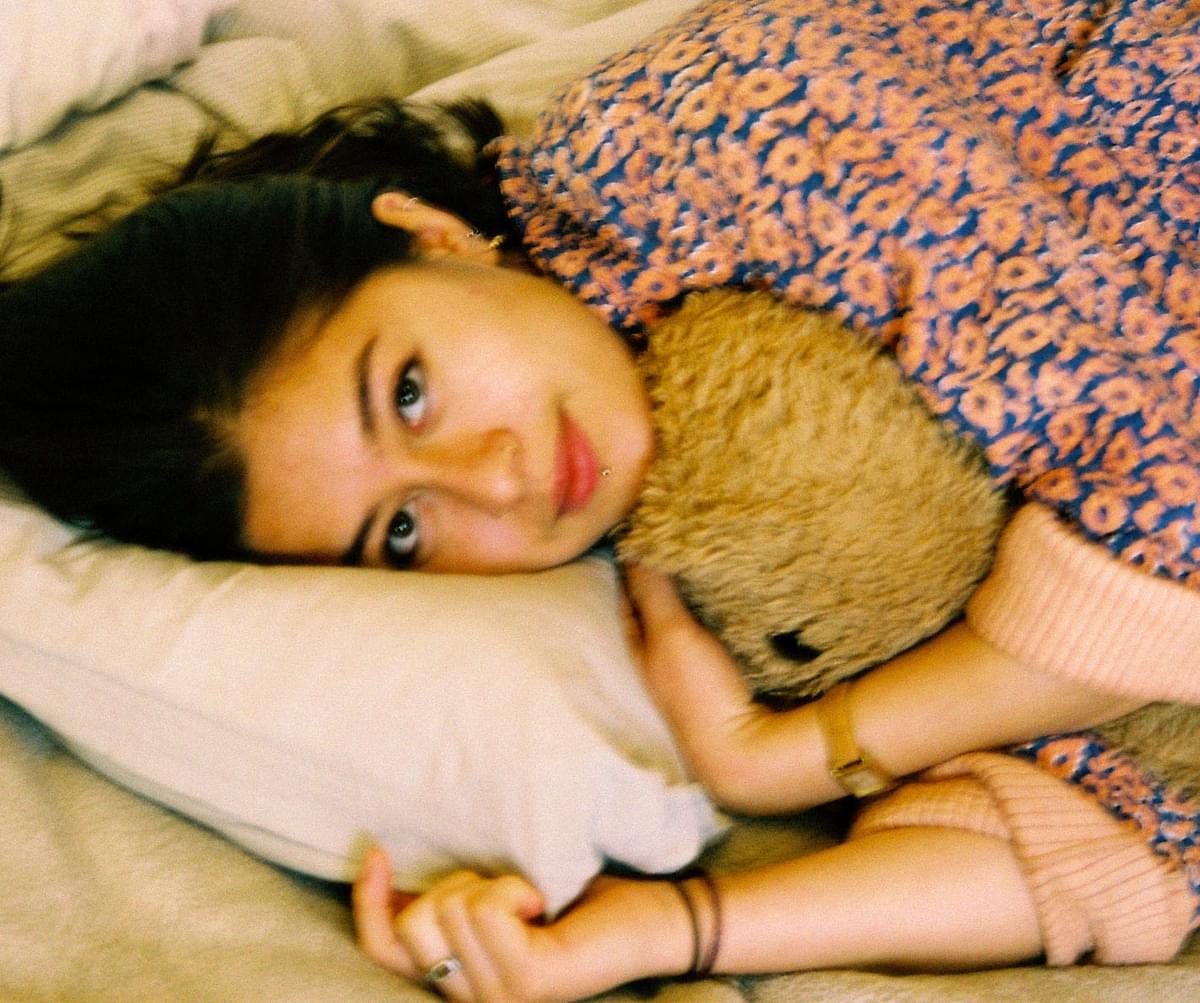 bb sway advocates self-love in dreamy new single "habits"
Born in Hong Kong and raised in London, bedroom pop producer bb sway is part of a new wave of DIY talent creating dreamy soundtracks to our subconscious. Empowered by subtle observations and an acute self-awareness, bb sway laces positive messages of self-love into her music, crafting intimate soundscapes that feel like they could be happening inside our heads.
Born out of her ongoing struggles with depression, "habits" was written as much to help others as it was to remind herself that self-love is essential. Listening to the track feels like receiving a warm embrace from an old friend as bb's soothing, falsetto vocals float atop twinkling synths, intimate and reassuring. There is a subtle sense of nostalgia evoked by the soft clinks that swim underneath the hook, resembling the sounds of an old video game; it adds a layer of familiarity that gives the track a warmth that draws listeners in.
The steady repetition of "making these things a habit / keeping me happy and healthy" makes the casual observation feel like a mantra swimming around in our minds, while the repetitive melodies and pulsating R&B beat reinforce the importance of establishing and practicing these simple habits, and creating a sense of stability and patience in doing so.
bb sway
· habits
Despite the heavy message, the "habits" is breezy and playful. "Keeping clean and keeping tidy / cooking up a storm in the kitchen, it's bitchin'" sings bb sway over bouncing melodies, confronting listeners with the reality that joy can be found in the most mundane things and that, however dark it gets, positivity really is key.
"Writing 'habits' (and listening to it) helped me stay positive and remember that sad periods don't last forever, and there are things I can do to help myself," bb sway explains. "I hope that [it] can provide some sense of comfort for anyone giving themselves a hard time. I want to spread a message of self-love and patience, a gentle nudge to keep doing things that make us happy."
Get the Best Fit take on the week in music direct to your inbox every Friday