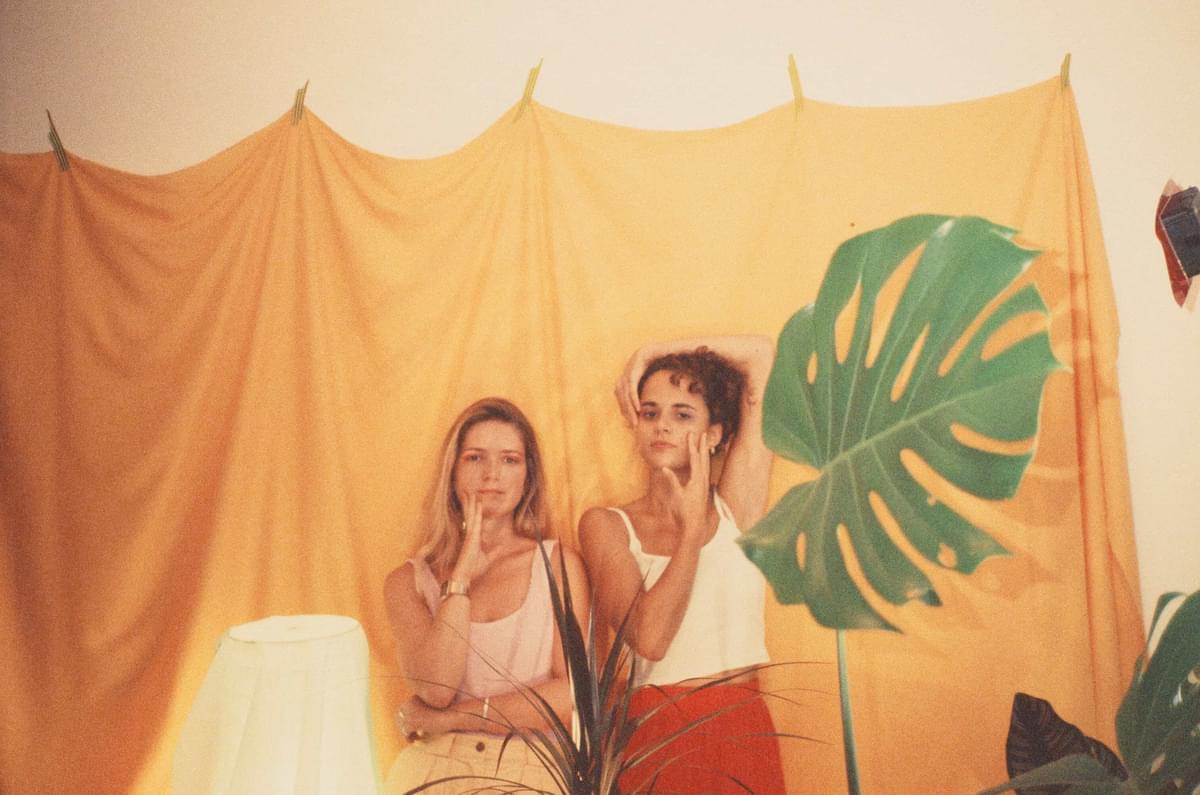 South East London duo Bad Honey warm up to new EP with nostalgic new offering "End Of The World"
Recorded all the way back in January, just before the world decided to fall apart, the aptly titled new track from Bad Honey offers a serene moment to pause and reflect.
Directly inspired by the hit TV show The End Of The F***ing World - a dark comedy where two teenagers unwittingly get themselves into a number of complex and dangerous situations whilst searching for an estranged father – "End Of The World" sees Bad Honey deep-dive into the collective experience of what it means to grow older, whilst still being confused and trying to work out exactly what your place is in the world.
The duo, comprised of Lydia Clowes and Teresa Origone, have long since had a knack of entwining feathery-light melodies with their own subtle experimentation that sounds absolutely unique to them. The twinkling opening melody is quickly offset by a percussive twitching and glitching that perfectly matches that late-night feeling where it's so easy to get lost in your own memories and relive all of your tiniest regrets.
The fact that the song is cleverly set against the backdrop of the protagonist's birthday further exemplifies that reflective feeling and the need to cling onto the past; where another year zooms past before you know and you're propelled further into the "adult world", not quite knowing if you are doing it right. In this uncertainty, there's a longing to cling onto the teenage years where everything was at once so complicated, but also so simple.
The duo further explain how the song explores the confusing myriad of emotions that come with simply growing up, saying: "it's about the teenager version of yourself that you carry with you in life. In our late twenties we often feel torn between old and young, and the time of your birthday can feel slightly strange and reflective and bring back teenage memories. The song was written whilst lying in bed, when thoughts are magnified: it feels like the world is ending because everything feels overly dramatic."
"End Of The World" comes at the first new song from Bad Honey's second EP release of 2020 which is due to be released later this year.
Get the Best Fit take on the week in music direct to your inbox every Friday