Featuring the vocals of Tilde, a new signing to Hybris, "Sommartid" is a truly beautiful summer jam, painted in the hues of the artist's recording name and reflecting Isaksson's passion for spas, swimming pools and ocean. The clearest of blues. But rather than us telling you about the track, we're letting Isaksson explain the influences behind the track, and alongside his thoughts we have Best Fit hero Joel Karlsson of Air France responding with his take on a song made as an homage to the sound he had a hand in creating. Read on, and listen to the track below.
Tobias Isaksson: "Sommartid" is simply Swedish for summertime. The song is a hopeful serenade about a perfect summer in Stockholm. But when I listen to the song I also feel nostalgic about the summers of living in Göteborg around 2004-2008 when the balearic sound of Sincerely Yours and Service was born. I've lived in Stockholm since 2009 so maybe this is a subconscious hommage to that time.
The summer of 2004 was magical. There were huge parties in the garage of Valand's Academy Of Fine Arts. 700 people indoors and in the backyard drinking cheap beer. The DJ played one track from The Tough Alliance and one from The Embassy back and forth all night long. With an occasional one off punk track or something from Factory Records. When I was jamming in my studio I came up with a bass line that reminded of that early TTA sound. On the night bus home I listened to Holiday and felt a proud relationship to it.
Some year after the summer of The Tough Alliance and Embassy a young Jens Lekman was DJing in The Glass House of Valand. He had already been a guest DJ in my club Mono at Bommens Salonger playing for just a tram ride home! I loved his music. There were only a few songs released at that point and when I helped out with some technical problems with the DJ gear I noticed a CD-R at the decks titled "Jens". I couldn't resist turning it around to see how many tracks were on it. The CD-R was full of music so I felt I had to have it! I put it in my back pocket. The next day I was ashamed because I've never stolen anything like that so I emailed Jens and confessed it all. He though it was kind of funny and said I could keep it! I guess the epic mood of some of Jens's Avalanches-inspired samples have inspired the strings of many of my tracks and maybe in particular the serenade of Sommarid. Although I don't sample instruments. I like writing and arranging my instrument and I feel more comfortable that way.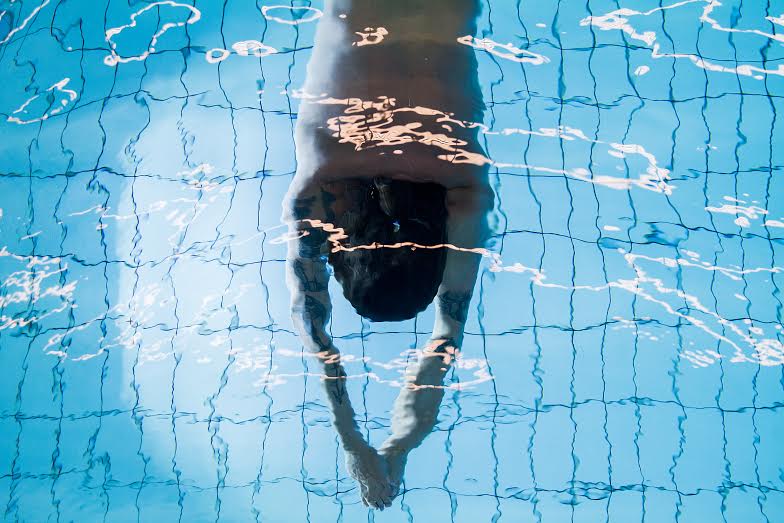 A few years later I met Joel from Air France for the first time at Christofer from My Darling YOU!'s place. Christofer had these soft warm-up parties where a bunch of friends would sit on the floor drinking wine and listening to vinyl. I was talking to Joel expressing my big love for their MySpace hit "Gone Fishing" but he told me that wasn't Air France at all. It was Prefab Sprout's "Cars And Girls". Joel looked quite satisfied about tricking me and I was so embarrassed. It was before I discovered the genius of Paddy McAloon and after all we were the young but enlightened. It took a while before we met again but in 2008 at Jazzhuset he gave me the No Way Down EP. That was a special moment because I was so mesmerized that I sent a long email to the band where I actually made a prediction that it would get 8.5 in Pitchfork and that it would change their lives forever. Shortly after that, in June 2008, Marc Hogan gave No Way Down 8.6 in Pitchfork and Air France became Balearic superstars for soft-hearted dreamers all around the world.
I think it's a combination of the breezy strings and multiple vocal samples that made that sound so wonderful. In a way I think that's stuck with me all these years and although I and Tilde did most of the singing ourselves on "Sommartid" I chopped it up and used our vocals like samples and added the "Come on baby" sample from one of my synths. You can almost imagine a typical Air France-quote from Lisa Stansfield in it.
I may sound like a nostalgic fan boy when I tell these stories but I think it's OK to be sentimental about the music you love! Also since 2008 I and Joel have built a very fine friendship. I was invited by his sister to play live at his surprise party and I even became good friends with their dad. I often send him my new music. Kind of hoping he will respond by revealing a new project or so. Since this song has more evident traces of the Sincerely Yours and Air France sound I thought I'd let him listen and finish the story. So, Joel, do you remember those summers?
Joel Karlsson: Oh, if I do! Those were summers that didn't have time to wait for life to find the play button; that as soon as the cherry trees at Järntorget were in blossom took off like a house beat on glycerine. And that carried so much expectations that it sometimes felt like I had a thousand butterflies flying around in my belly.
Every year in the last half of the 00's there was at least one song from Göteborg that set the vibe for the city the rest of the summer. That made us feel closer to all that was beyond the seaside that you could see if you climbed some of the hills in the town.
They were simple songs with intros, choruses and outros and with beats that sounded like "untz untz", although a bit more crooked - as if dolphins with sunglasses and broken hearts had produced them. Today those songs may not be 100% as cool as then, but there's something else from that era I miss. The great longing for freedom and pleasure. An urge that always went beyond reason.
When I listen to your song it's all suddenly there again.