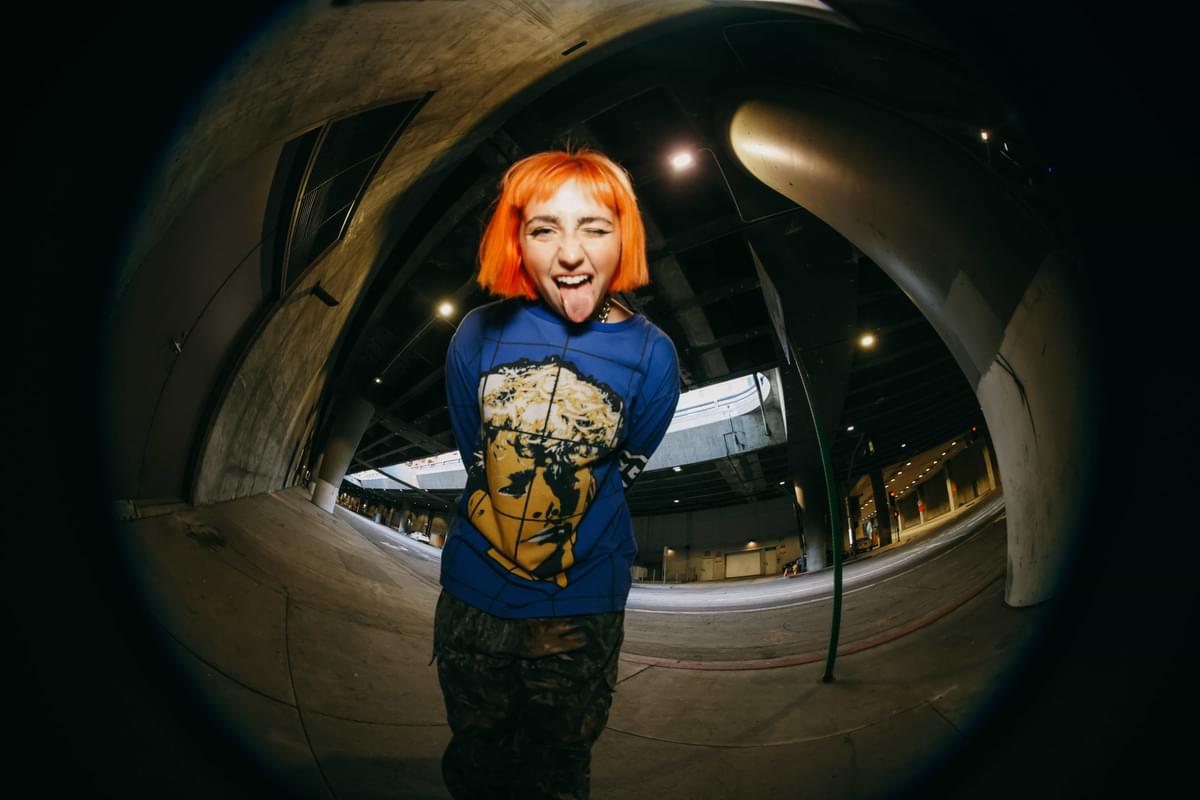 LA's Amelia Moore questions sentimentality on breezy new single "moves"
Los Angeles songwriter and multi-instrumentalist Amelia Moore returns with her more confident work to date in the bounding "moves".
In the middle of a US tour in support of fellow rising alt-pop star FLETCHER, Amelia Moore, and by extension "moves", has an intoxicating energy and joyous playfulness. She brings a track that could've easily slipped through the cracks to a whole new level.
Brought up in a conservative Christian household in Atlanta, Moore first realised her potential as a performer while singing as part of her local church choir. "I grew up listening to pretty much only Christian artists," Moore recalls of her childhood, "nothing secular was really allowed until I was a little older. I was around 14 when my mom bought Justin Timberlake's 2020 Experience CD and I listened to it more than she did."
After a failed attempt to learn the violin, Moore committed to teaching herself piano on a miniature Cassio keyboard and slowly began crafting her own songs. "Looking back now I felt very restricted playing violin," Moore admits of leaving the strings behind. "It's such a technical instrument and there's not really any room to explore creativity. I remember writing a song on violin when I was around 9 or 10 and I played it for my teacher and he didn't seem to care that much. I think all of the rules were just really boring to me and I wanted to do things my way, and not much has changed!"
After just two years of songwriting, she joined an Atlanta-based artist development training program to sharpen her vocal and performance skills. Moore funded the program through a part-time job in a fast-food restaurant after her parents refused to contribute to the fees - a moment Moore admits made her even more determined to make it in the music industry. From there, she moved to Belmont University in Nashville and began making friends in the creative scene in the area, and began to work on both her own and other projects, more than once jumping behind the production desk.
Throughout her time in Nashville and after moving to LA at 18, Moore started posting covers and original material on social media, and in particular TikTok. She amassed herself a huge cult following and was snatched up by Capitol records, who found her on the app. "It felt like everything was falling into place," she explains. "I've been planning on all of this happening for a long time now... To see it come to life is validating and humbling and I'm so thankful."
Since signing, Amelia Moore has released two singles; the dark "Sweet and Sour" and the pulsating "Vinegar", both alternating sides of an artist unafraid to switch things up. "My goal was to get people's attention with something darker than expected," she notes of her decision to announce herself with "Sweet and Sour". "Then lyrically, I wanted people to know that I'm not just another happy pop angel or angry alt artist," she says.
"moves" is the perfect next chapter in an ever-evolving story, setting a new gold standard for an artist used to shattering expectations both personally and professionally. "I wanted to show some duality in what I'm able to do as an artist," she smiles of her new single. "I love that 'moves' shows off the playful side of my personality and music that no one has seen yet."
Get the Best Fit take on the week in music direct to your inbox every Friday