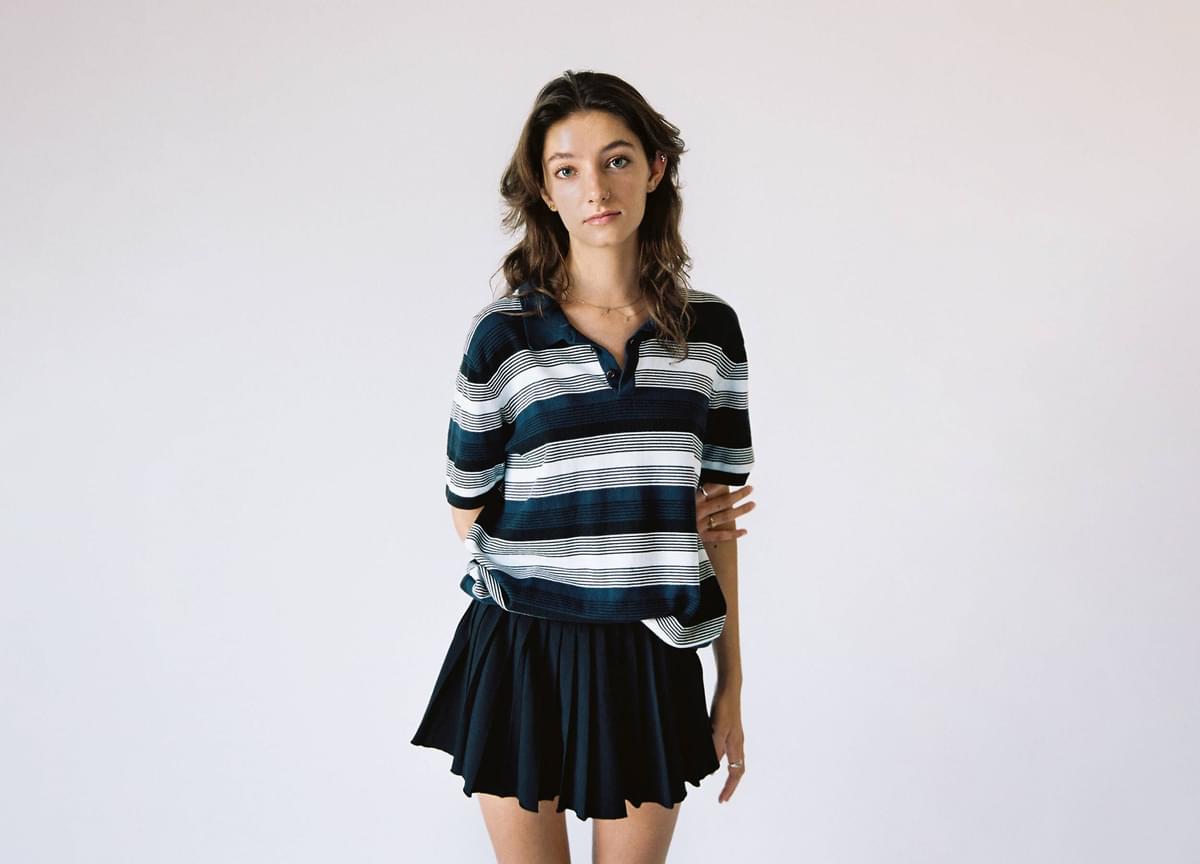 Emerging SoCal singer-songwriter Alix Page continues to tug at the heartstrings with "Radiohead"
Taken from her upcoming EP, Old News, Alix Page's new track "Radiohead" explores heartbreak through the lens of an introspective 20-year-old,
Southern Californian-born Page experiences musical and lyrical catharsis after dreaming about an imagined future with an ex- which, although initially appears rosy, is tainted by the imagery of a funeral - a reference to the relationship's undeniable end. "It felt like watching a rom-com montage; it was super innocent, us moving into an apartment together years down the line and getting to paint and decorate it all ourselves," explains Page.
"I woke up feeling super startled and confused and had the whole thing in my head. The friend I was bunking with sleeps in a loft bed with a Wurlitzer underneath - so I jumped off the air mattress and wrote the first verse and chorus on that super quietly so I didn't wake them up."
"Radiohead" hints at where Page is going with her upcoming EP; all songs have an element of "coming clean" to them. Page expresses how she really feels by talking to herself or other people close to her through the medium of music. Her knack for storytelling is prevalent in "Radiohead" and all throughout the EP - a writing style that was inspired by childhood heroes U2, The Killers and Taylor Swift.
"I think those artists inspired me because all of their songs are so big," Page tells us. "They just wrote about big feelings and made anthems out of them, and I always really admired that. Writing 'Radiohead' forced me to admit that this particular relationship did hurt me, and accept the fact that that was okay. I think a lot of the time I dismiss things by being like 'Oh well, it wasn't meant to be', instead of just letting myself grieve for a little," reveals Page.
By being true to herself, Page has managed to write a timeless track, fit for a coming-of-age film soundtrack.
The Old News EP is released in January
Get the Best Fit take on the week in music direct to your inbox every Friday