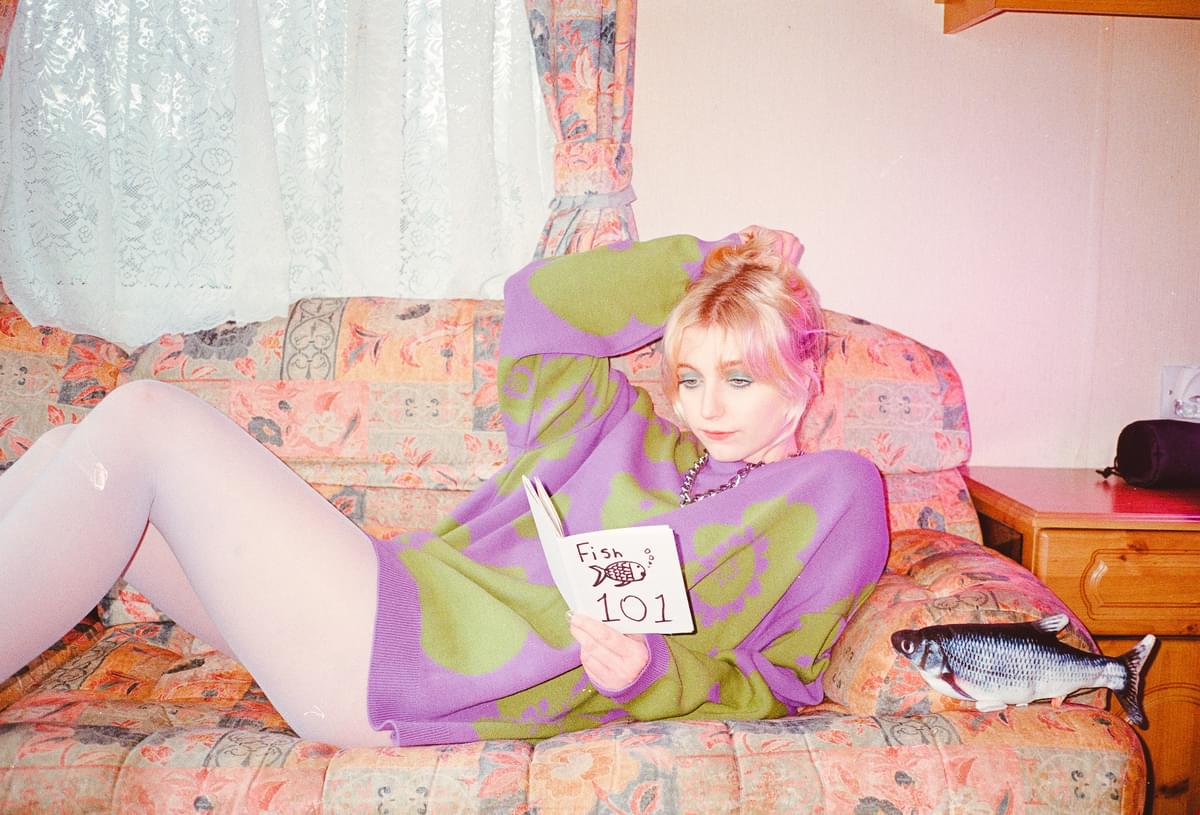 Abbie Ozard aligns the stars in the indie-pop of "Pisces"
Arriving alongside the news of her new EP, Water Based Lullabies, Abbie Ozard releases lead single "Pisces".
Arriving just in time for the tail end of Pisces season, Abbie Ozard's latest track is a sparkling bedroom pop concoction with tongue-in-cheek lyrics and dreamy aquatic visuals. Whether or not you subscribe to the idea of cosmic compatibility, she's here to remind us that when it comes to dating, it's important to set your own terms.
A lighthearted lo-fi riposte to rubbish suitors, "Pisces" marks a change in direction for the Manchester-based artist whose previous release "Grown" lamented the loss of a close relationship. She has a knack for writing introspectively about heartbreak, growth, and vulnerability, putting a romantic spin on even the melancholiest scenarios. That trademark Piscean empathy and intuition is still present and correct in "Pisces", but this time she's using it to throw cold water over failed dating excursions.
"This song was so fun to write!" she reflects. "After releasing songs about yearning, loss, and change, I was set on creating a bad bitch anthem that girls, gays, theys and everyone in between could feel empowered by."
As well as being a playful lean into zodiac culture, "Pisces" is about knowing what you want from a relationship and what needs to walk the plank. Having previously made fun of her own penchant for writing sad lyrics, this time Abbie gets the chance to pull a few punches. Choice putdowns include "you're such a realist" and "you don't even like dogs". Geminis, she insists, will not be tolerated.
The video is deliciously kitsch too, as well as being delivered with a totally deadpan energy. Watch Abbie star as the most underwhelmed mermaid of all time, flanked by motionless Gemini men. There are plastic fishbowls, watering cans, swimming pools – even some running taps get a star turn. All of this is served up in pastel hues so dreamy and nostalgic they make you long for summer, which, incidentally, is when her new EP Water Based Lullabies is scheduled to drop.
Beneath the whimsy, there's a fierce message which will resonate no matter what your astrological makeup might be. ""Pisces" is about recognising your own strengths, taking control of what you really want and setting your standards high," Abbie says. "Don't settle for mediocrity, know your worth and surround yourself with people that make you feel amazing."
When stinging one-liners come wrapped up in such a blissful pop package, the stars might just have aligned after all.
"Pisces" is out now with the new EP,
Water Based Lullabies
set to release on 1 July via House Anxiety. Find
Abbie Ozard on Instagram
.
Get the Best Fit take on the week in music direct to your inbox every Friday