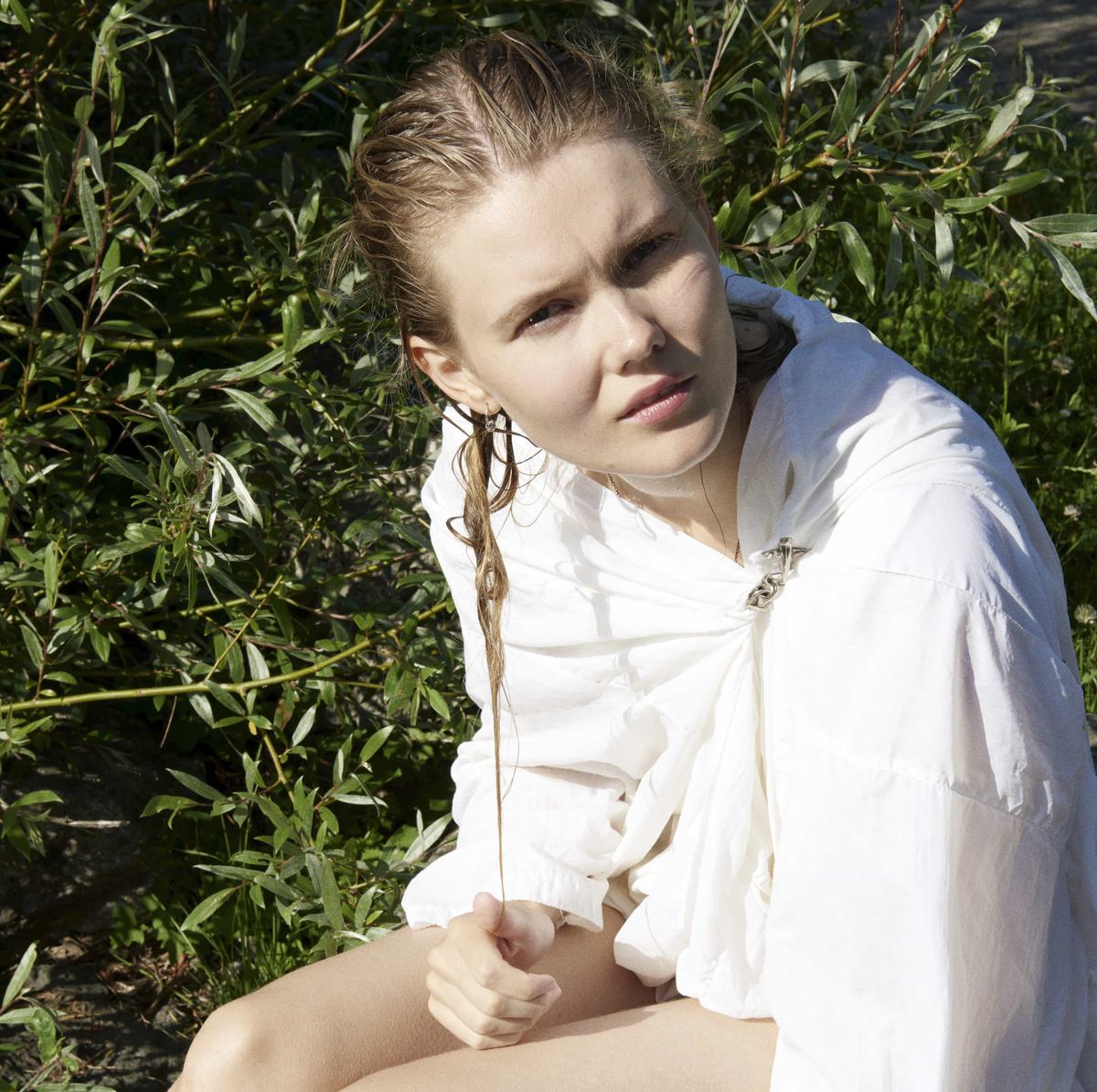 Icelandic experimental singer and visual artist Sunna Margrét releases "Art of History"
13 December 2019, 15:05
| Written by
Dan Cromb
Having already been nominated for the Kraumur Music Awards in her home country of Iceland, former lead singer of Bloodgroup Sunna Margrét combines lo-fi beats with her ethereal vocals on her latest single "Art of History".
Perhaps as a nod to the fact that Reykjavik-born musician Sunna Margrét left her homeland to pursue a degree in Fine Arts at Lausanne in Switzerland, "Art of History" is the name of both her latest single and the accompanying EP.
It's a typically minimalistic effort, as we've come to expect from the Icelander. As with her previous release "Hero Slave", there's a slow and steady introduction, focussed on lo-fi beats and industrial percussion, followed by the graceful introduction of Margrét's celestial vocals. Evidently, this is the sort of track that will also work well when performed live, allowing Margrét to open up a creative space in which she can experiment with her stimulating visual performances, for which she's equally well known.
With inspiration also undoubtedly drawn from the stark desolation of the Icelandic landscape, there is enough similarity on "Art of History" to the dreamy, electronica sounds of fellow Icelandic oufits Vök and Sillus, which will keep fans of both happy.
Outlining her approach to this music, Margrét explains: "We don't see with our eyes and we don't hear with our ears. Those are only receivers for us to then interpret what we are sensing. The music is heard, is sensed, is felt, is seen. It speaks of the experience of a sensible being, of a sensible life."
"Art of History" is a tantalising taste of what to expect from the four-track EP, due on 17 December through the Reykjavík Record Shop and No Salad Records, with the digital release set to follow on 3 January.