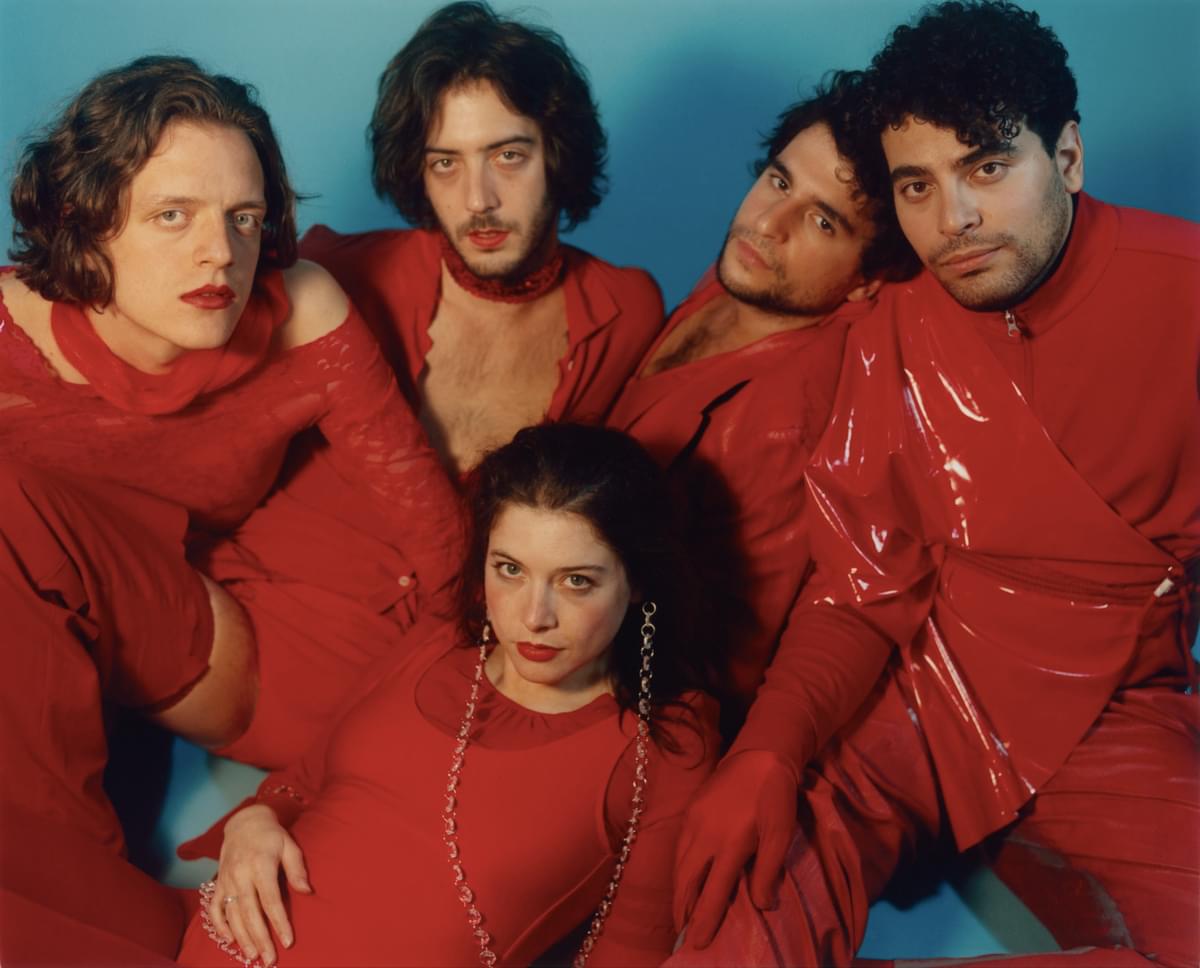 Track By Track: Cristobal and The Sea on Exitoca
18 September 2017, 14:29
Outward-looking collective Cristobal and The Sea today stream their new album Exitoca in full and tell us all about what's going on during each track.
The London-based group features members from Portugal, Spain, France, Egypt, and the USA - they recorded the LP in a "self-made studio" just outside of Paris with Yehan Jehan on production duties. Exitoca is an album steeped in the world of today, looking at Brexit, politics, nationality, polygamy, escapist fantasies, and more.
This song was written seven years ago. Cristobal and The Sea didn't even exist, yet. It is about getting high, taking walks in the woods, and zoophilia. What most reasonable young adults care about.
Steal My Phone
This is about being in love and being too lazy and awkward to express it properly. We wrote it in the manner of a '90s pop hit, or a World Cup chant. Hopefully, it will sell!
Salsa Dude
Was written when we moved to London . It's about just wanting to stay in and hang out with your friends and having the feeling that you don't need the outside world. We named it "Salsa Dude" because of a man who tried to teach us salsa in a club. It's because of experiences like these that we like to stay at home.
The Seed
About experiences that completely alter how you relate to the world. It is fair to say that it is our most intense song. When we finished recording it, we all said something like: "What the hell just happened?"
Brother
Was written at the time of "Goat Flokk". We were having such a good time that we were feeling guilty! The song is about trying to take life seriously, but failing miserably. It's a 'friends' song about needing the help and support of the people close to you..
Smadness
Is about social media addiction. But please do keep liking our posts!
Before Nine
Is about missing your family and remembering certain places you're attached to. It also could be about how the evolution of your personality depends on external circumstances that you do not control. Or maybe it's just about the sea side.
Uma Voz
This is an encouraging song. It is about trusting time to cure feelings of heartbreak and so on. Again, it's a 'friends' song. We have many 'friends' songs. We're all friends.
Take A Look At My Mind
The closing track, is about other people being forever a mystery to you. It is about wanting to break free from the prison of your mind. It finishes on a positive note, though, with a celebration of love and friendship, which are still possible under the circumstances mentioned above.
Porcelanosa, Totem Tennis, Father and Producer, The Leaf Isn't Turning Red, and Sa Ou Che
These were all spontaenous trips inspired by our surroundings when we were recording the album, or by inside jokes. There are a lot of field recordings of us hanging out by the pool, or enjoying the Parisian night.
Exitoca is released 22 September via City Slang.
Get the Best Fit take on the week in music direct to your inbox every Friday