The LP, recorded before an audience of just 30 fans, aims to capture the spirit of Rose's acoustic shows in South America - the singer/songwriter spent a significant portion of the year playing across the continent for dedicated fans, and this new album is a chance for everyone to relive the intimacy of those memorable gigs.
We already know about Rose's side of the story - read all about the South American trip in a brilliant Tour Diary she penned for us - and turning the tables, her fans are running through the album to explain just what it means to them.
Middle Of The Bed - Maka, La Serena, Chile
"Middle Of The Bed' was my introduction to Lucy Rose's music. As I sat at the back of the venue when Lucy played my city I kept thinking 'I can't believe what's happening'. Every song took me back to when I was in my room watching videos or listening to Lucy's songs and thinking 'I'm never going to be able to listen to this live' because it's hard for artists to play in South America, so I was there at the venue thinking about how things had changed and how everything I thought would never happen actually did and could happen."
For You - Sara, Quito, Ecuador
"'For You' is a song that makes me feel many things because it reminds me of struggles and things I've had to deal with like giving up many things for someone and at the end, ending up with nothing. This song gives goosebumps, it gives me a melancholic feeling but a reminder that things go on."
Shiver - Andrés, Mexico City, Mexico
"Saying goodbye is one of the hardest parts of life. I grew up with my family, sister, brother, mom, and dad in a happy and healthy environment. Every day my mom walked me to the school, we held hands and clapped together while laughing because of all the funny noises and the lack of synchronization of our movements. Missing someone is tough. Remembering all the special moments we had together, but especially those moments we never had the chance to share breaks me apart. Remembering what we were, what I would have liked us to live, tears me down. 'Shiver' is soothing for those moments when nostalgia defeats strength. And every time I listen to it, it turns into a companion for the memories, the background music of the most precious moments of my life. I choose to believe that 'Shiver' is her saying through the voice of a beloved friend 'calm down. Everything will be alright'."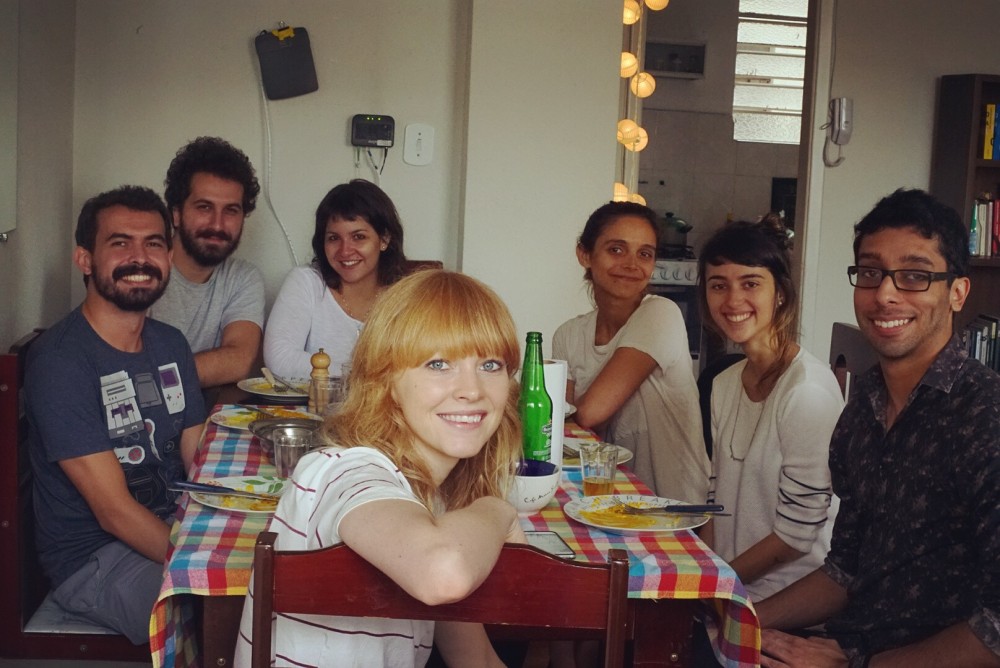 Our Eyes - Paula, Porto Alegre, Brazil
"Listening to 'Our Eyes' brings back the sweetest memories of Lucy's second concert in Rio. It happened at packed venue with the audience singing along so loud that at some moments we could barely hear her. Being surrounded by all those people singing along and seeing Lucy so happy on stage made that concert really special. Many months have gone by since then but I can still feel the happiness."
Red Face - Nestor, Parral Chihuahua
"25 June 2009 was the moment it all started. My brother was dead, and I couldn't think of a world without him, but I didn't have time to face that reality myself because my parents' mourning was more important. I had to make it better for them and show them that life goes on even though it's hard and sometimes feels impossible. For me, this is where music kicks in and provides relief. I remember one particular day, I was just driving around, heading nowhere and 'Red Face' stared playing on the car stereo. I listened to the lyrics and all of the sudden a chill ran through my body. I was starting to understand that my brother was no longer there.
"I went through the hardest thing in my life, faced crippling grief, with 'Red Face' as my company."
My Life - Ale, Asuncion, Paraguay
"'My Life' is one of those songs that always makes me cry, Lucy's voice and the lyrics have a lot of power on me. It makes me feel really happy and sad at the same time and I think that is what makes the song more beautiful. I was going through a lot before Lucy came to my country, I felt like I was nobody, full of problems and sadness, and then I met her and she inspired me to be strong enough to have my mind occupied in nice things and to do things right. I realized that the time that we spent together changed my life in a good way. I can feel more secure and mature now and even though I am still having those crazy sad days, I will always remember our time together"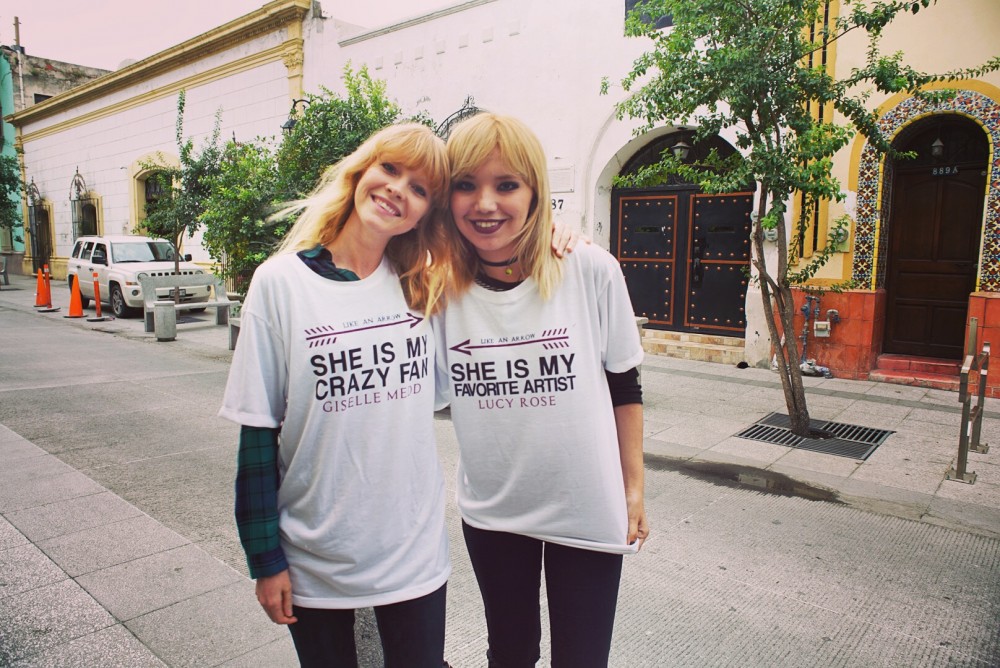 Nightbus - Mary, San Luis, Argentina
"'Nightbus' is one of those songs that turned my life around. It doesn't matter how big your problems are. You're not alone. In the middle of the gig Lucy paused just look at me then announced the next song was all for me. Talk about dreams came true! Years ago I would never imagine meeting her, but I did. Luck, destiny, planetary alignment... I will never be able to explain, but the meals shared, the awkward chats in spanglish, that crazy ride in the vintage car, going nowhere but together. The night before she left the city I borrowed some paper and asked Lucy to write out the lyrics of 'Nightbus' for me. I keep it as a trophy. The best summary of our memories."
Place - Florencia, Montevideo, Uruguay
"Place' is one of the first songs I've ever heard from Lucy. I remember watching the video where she plays this song in a park. The melody got me instantly and even more so did the lyrics. From that moment on I just became a fan."
Nebraska - Luis, São Paulo, Brazil
Imagine yourself in this situation: in order for an artist play your favourite song at a concert, you have to find a fully functioning piano with weighted keys and sustain pedal. and manage to take it to the venue where the concert will take place. The song I'm talking about is 'Nebraska' and its chorus encapsulates the adventure that was meeting Lucy Rose, organizing a concert, playing as an opening act and spending a couple of days with such a bright presence: 'The earth, it moves, it shouts, I'm alive.' I guess it could also translate what Lucy was feeling during this tour."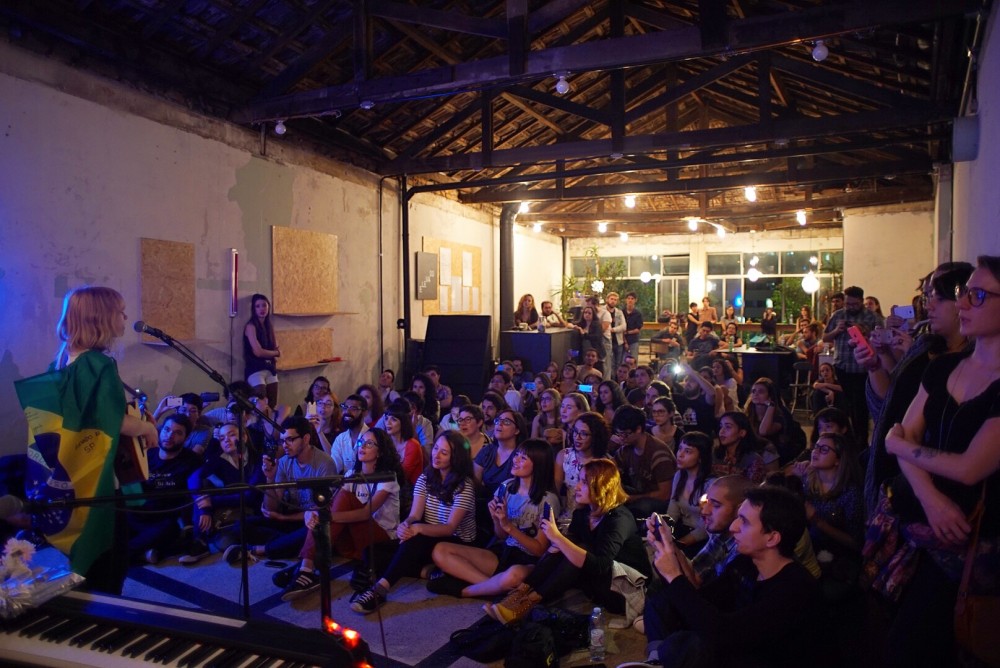 Don't You Worry - Veronica, Lima, Peru
"'Don't You Worry' is one of the first Lucy Rose songs I heard. I was going through a really bad time in my life, where nothing seemed to work out and I was ready to give up on my own music, which is what I love the most, but when I heard this song it made me realise how music was always there for me and was always going to be there for me. When I was feeling down problems didn't matter because I could always find a safe place in music, grabbing my guitar and singing would always soothe me and made me feel I wasn't alone. Even though everyone was gone and everything was so messed up, I had this song there telling me 'don't worry because I'm staying here, don't you worry cause I'm not leaving'. This song made me realise who is going to be here with me for all my life. I felt so ungrateful and blessed all at the same time, so many times I've said 'won't you save me now', kind of talking to God, and it did."