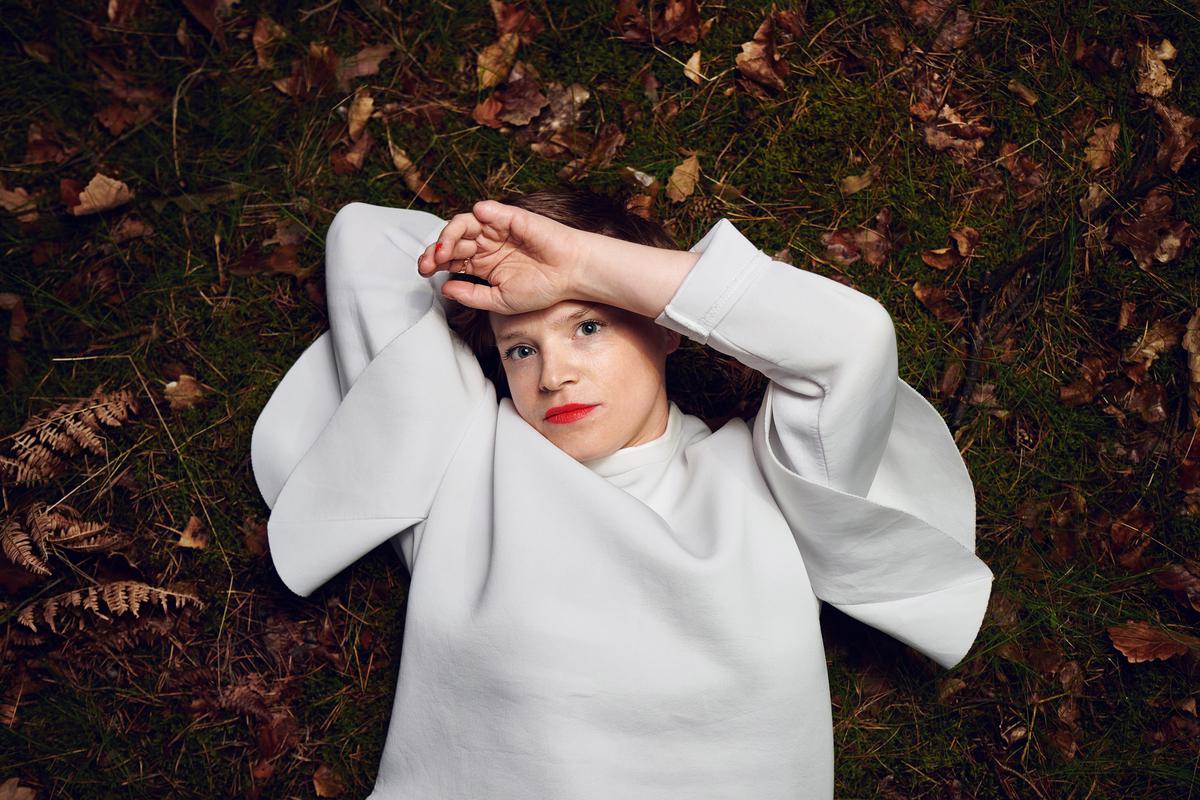 Wallis Bird explains why it was time to get political with her music
14 September 2019, 13:23
Irish singer/songwriter Wallis Bird writes about why she was compelled to make her sixth album, Woman, decidedly more political.
I've been writing songs since I was a little child and at 36 I've just stepped into a new important phase of my songwriting. Anyone who knows me personally knows that I don't shy from any subject when we're in conversation, so stories and exchanges are a primary focus of my work. But friction and confrontation have not been. My music has been a safe house where I've wanted people to feel loved and listened to. My reason for this is because I grew up with enough shame, discrimination, and sexualisation as a gay woman in Catholic Ireland and as a female in the music industry that I simply want to speed up the progression we're all going through right now.
I'm in a position to defend, so I'm defending. I think it's the basic requirement of what we can do as humans now in the right wing capitalist, faceless, ever 1984-progressing world we've spiralled into – and the very least I can do is write about it. That's every person's duty now. Time is running out on trite art; even that must poise itself better. This is not a joke anymore. Art mirrors life and we need to connect on a better level through better art. I have to do better.
In the last three years since I've written this record #metoo has revolutionised and unshackled women, their place in society, their worth, and their strength. We are watching this happen. We are watching equity rise. We are watching the Black Lives Matter movement. Emboldened spirits are flourishing from dead propaganda. We are watching the propaganda. We are watching the degeneration of knowledge in an Information Age. We've just been branded 'The plastic age'. We are watching a puppetry of the poor by the rich, we are watching the crash of the system, we are watching history repeat itself, we are watching Mother Nature fever us out of her system until we learn again that we were supposed to grow with her, not grow against her. We are awakening.
I'm tired of racism and power and apathy and money being the root of dangerous contagious politics like Brexit. I'm sick of watching the demise of creativity and kindness as egotism and hollow narcissism comtinues to be entertained. This is not a revolutionary thought, and I'm part of this movement.
I've chosen to move positively and I work very hard to uphold that because I believe some of us must write hope into the alternative.
I'm very careful about what I say and do on record. It goes places and meets people I'll never know, and one day it might grow older than me so I have to be mindful about what I leave behind. It's not enough to tell people that they should feel empowered or loved, I have to show in detail how and why I've experienced it.
The last three years have left me with no option but to rethink myself and my purpose as a composer. People should look back at my work today in two years' time say, "Look how far we've come". That's my reason for this record.
Wallis Bird's new album Woman is released on 27 September.