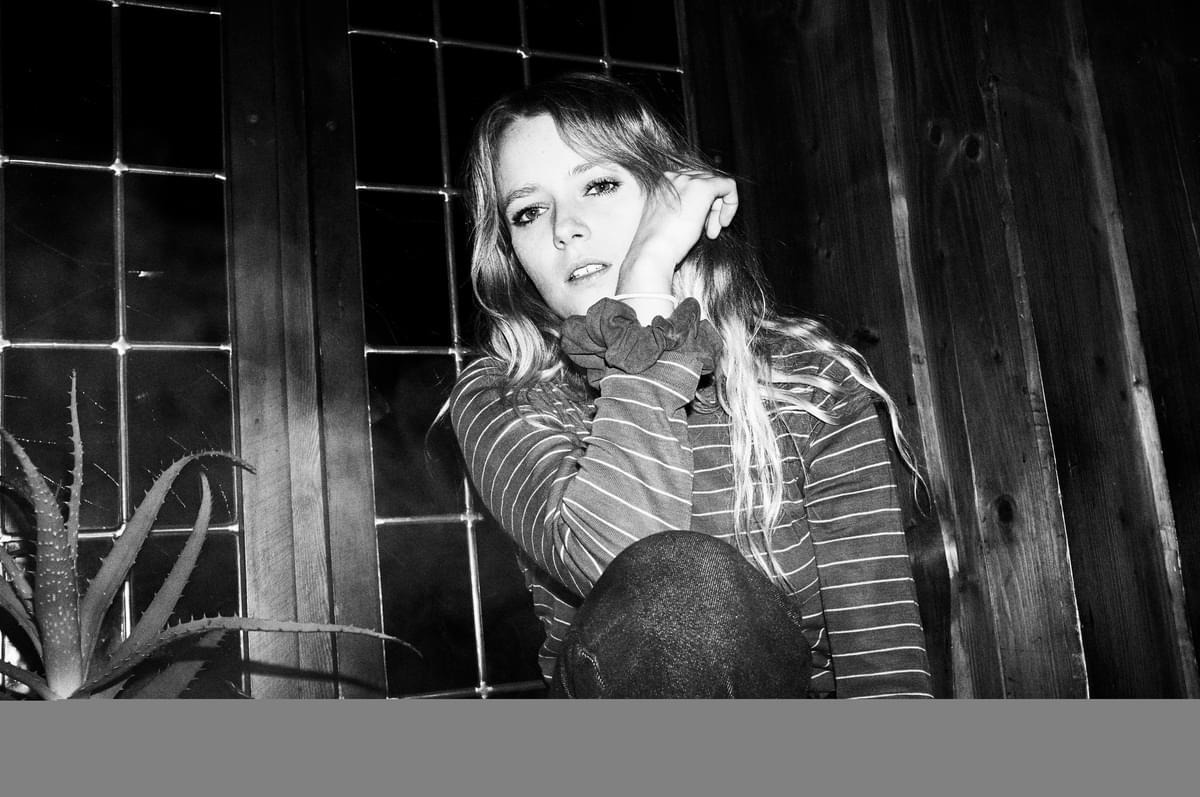 Soleima on a year with the Wangoko dance group of Tanzania
07 May 2018, 08:00
Danish singer Soleima tells Best Fit how a year with a dance group in Tanzania made her into the musician we know today, and inspired her to give a voice to people who don't always get to tell their stories.
I'm sitting around the fire one freezing cold dark African night, so close to the flames that the heat almost burns my face, surrounded by the people who at this specific moment seem like the only people in the whole wide world. I am wondering about everything and nothing. Minyado hymns a little song while he whittles with some kind of wood work. Apart from that we are silent and, at least according to me, in total bliss.
I lived for a year with a Bunungule dance group in Isangijo Mwanza, Tanzania. It was actually a coincidence my friend and I ended up with Wangoko, which is the name of the dance group. We had travelled to Tanzania to visit another friend of ours but by coincidence, after two weeks in Mwanza, we landed with Wangoko in the small town Isangijo. We ended up first going home 8 months later.
Bunungule means "the dance of the porcupine". More than it is a dance form, it is a way of life. Not a religion, but a spiritual way of leading a life. There are a lot of beautiful songs, dances, drums connected to this, and then also a whole set of significant beliefs and medicines which is Bunungule.
Even though this experience has been one of the most important of my life, and very much made me into the musician I am today, I have always had trouble talking about it. I feel if I talk about it in relation to my own career as a musician, it becomes some weird form of exploitation. Cultural appropriation might be the wrong word, but anyway it's me being able to talk about our common experiences without my friends from Wangoko ever getting that chance.
It reminds me of the enormous inequalities of the world, and how we are all a part of these whether we think about it or not. No matter how I look at this it keeps being unsolvable. I will always have that opportunity - of traveling and telling about my adventures - the opposite to every one of my friends there. I force myself to be extremely aware of this, because I see it as my duty as a person who acknowledge our postcolonial way of the world.
The downside of this being, that I can never talk about my good experiences. Tell the stories of all that I have learned, from some of the most inspiring and strong people I have ever met in my entire life. At the end, this cannot be the solution. But we should always exchange stories about each other, right?
You always get a new name when you are welcomed into the Bunungule traditions. The name I got was "ikoneljalogoba". It means something like "thunder-bird". I don't feel very much like a thunder-bird when it comes to this though. I feel weak and helpless. My dream is, some day to go back and make a full record with my friends there. Maybe even be able to tour the record together around the world. It doesn't solve my worries I think, but it feels good and right to think about.
Soleima's Bulldog EP is out now.
Get the Best Fit take on the week in music direct to your inbox every Friday