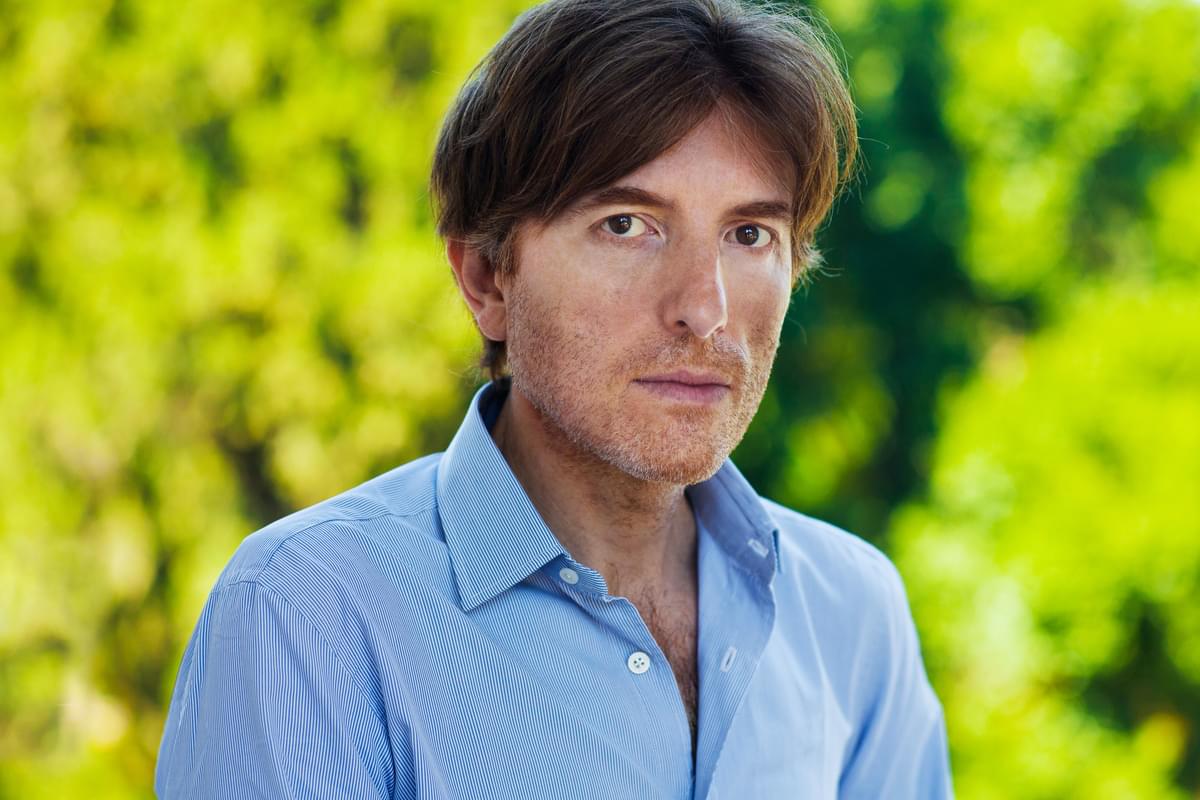 Inventing the music of the future based on the music of the past
29 October 2015, 14:00
After two decades in French electronic duo Air, Nicolas Godin writes about finding inspiration in the music of Glenn Gould & Bach.
As an autodidact musician, for nearly two decades with Air I'd amassed tons of experience. Lots of tours, certainly quite a few achievements, full steam ahead, headfirst!
I was on tour and a musician friend told me about films Bruno Monsaingeon had made about Glenn Gould - Hereafter and The Alchemist. Quite the legendary name, Gould, whom I wasn't very familiar with until I watched those films, in awe, witnessing one of the greatest musicians of all time (Gould), playing the most beautiful music of all time (Bach)!
The extremely personal way Gould interprets Bach goes so against all the normal rules of performance that a new art form appeared when he played. This was a revelation to me, a turning point. I was immediately attracted to this mysterious and inaccessible universe and I decided to explore further.
I set myself the goal of playing the music of Bach reasonably well. I wanted to be able to play The Well-Tempered Clavier, since, as my piano teacher said, "When you can play The Well-Tempered Clavier, you can actually PLAY." A challenge in itself, for my instrument of choice is the electric bass.
The Well-Tempered Clavier carries such an aura, it is the Saint of Saints, the Mecca of Music. It consists of two notebooks, each containing a prelude and a fugue in all the existing keys, both major and minor. It is basically the user manual for all Western music! Ninety six pieces containing all the melodies and all the modulations that the known seven tones and their five half-tones can offer us: the musical equivalent of The Library of Babel.
What I also found out in the process was even more impelling: the fact that Bach is not an overwhelming genius. Certain great composers like Beethoven stagger us with their grandeur, whereas Bach from the top of his Olympus welcomes us into his world. There are absolutely no performance directions or markings on Bach's score. So you can play it pretty much on any instrument, at whatever tempo you like and with all the nuances and accents you want and it will be just fine.
Strategic measures, special keys at specific places, this is a manual Bach offered in The Well-Tempered Clavier; and it is precisely what Gould interpretations led me to realise, that there is this indestructible musical DNA written almost 300 years ago that musicians of all genres can build on and invent from.
Doing something entirely new from something from the past. Inventing the music of the future based on the music of the past - this became my mantra, and this is how Contrepoint was born.
Nicolas Godin plays East London's Oval Space on 11 November. Contrepoint is out now via Because Music - buy it via Amazon or iTunes.
Get the Best Fit take on the week in music direct to your inbox every Friday