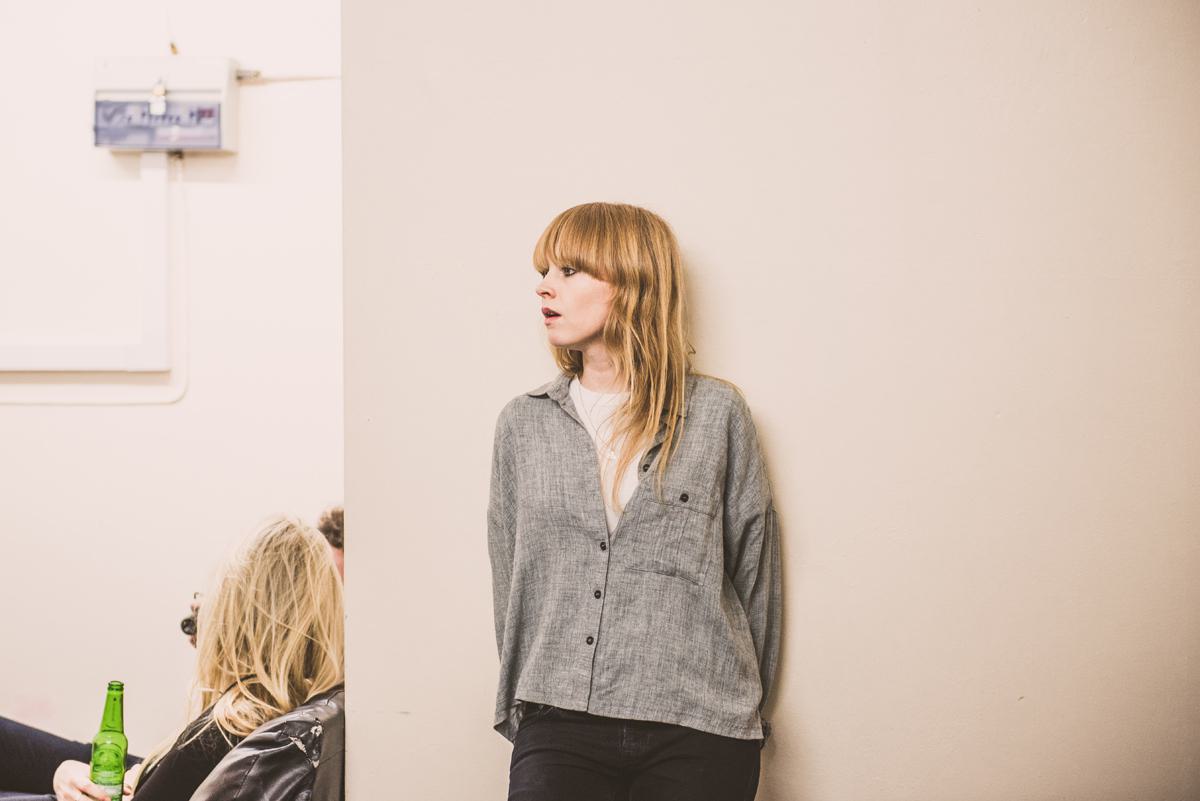 A South American Adventure
22 March 2016, 09:00
As Lucy Rose undertakes an ambitious two-month tour of South America - playing in towns and places where few ever have - she explains her motivation.
Today I embark on one of the biggest adventures of my life, a two month trip around South America and Mexico to play as many gigs as possible and meet as many fans as possible.
Each place I'll be visiting is purely down to an individual person who has asked me to come play in their town. I've saved up money to cover all my transport costs so that nearly all the gigs are free entry, anyone can come and in return each person has invited me into their home to stay with them and show me round their town. A concept that music can be a currency for accommodation and dinner.
At first this trip was purely selfish. I'm 26 years old and I've never really travelled outside of touring. I never had a gap year but only heard amazing things from friends who have travelled and I realised now was a good time for me to explore more of the world. Not just for personal reasons but I'm in a place where my second record is out and I need to start thinking about my third and in all honesty I need reminding what's important in life.
In this industry you can easily get so caught up in things that really don't matter, like Facebook likes, video views, is my fanbase growing, what should I wear in my next photo shoot, all in all total nonsense. All these things have added up over the last year and I've forgotten why got into music in the first place, which is to write songs that make people feel something.
Everyday I get messages and tweets from people outside of the U.K, Europe and America telling me that they love my music and would love to see me play one day. But they live in towns or countries where bands don't tour so they can't just go watch their favourite bands play like all of us here in the UK. And nearly every time I've read one of those messages, I've thought "wow, that's amazing, my music has reached someone so far away" but I've never actually thought about making the effort and going to visit them.
No promoters, no booking agents, no managers: this entire tour has been booked by fans.
Once I'd decided I wanted to travel and see more of the world, it seemed totally logical to try tie in visiting some people that really do care about my music at the same time. I need to stop worrying about getting new fans and go visit those who exist now.
So over the last six months I've been talking directly to every person that has asked me to come visit them and I've planned a two month journey starting in Quito in Ecuador and ending in Monterrey in Mexico. I'll be visiting towns in Peru, Chile, Argentina, Uruguay, Paraguay and Brazil, playing in cafes, pizzerias, embassies, bars, hostels, galleries and winery's, where fans have booked me gigs. No promoters, no booking agents, no managers, this entire tour has been booked by fans.
I haven't met anyone who I'll be spending my time with over the next two months but I'll be filming my journey as I really have no idea what to expect. Most importantly, I hoping this journey gives me the boost I need to come home and continue writing songs and make another record because some days I feel like quitting altogether and just going back to playing music in my bedroom to make me happy. That might seems very dramatic but it's a side of the industry that I think lots of artists are too scared to talk about.
It's not about success or record sales but about truly having an impact on someone's life.
Anyone who can say 'I write and play music for a living' is an extremely fortunate person. It's the dream job but it does come with baggage that's difficult to process at times. It sometimes feel like being yourself isn't good enough. More than once I've been criticised for being "too nice". I mean the lists can go on about what people can say, reviews, meetings, comments but the thing that makes everything worthwhile is you! The person that listens to my song before they go to sleep, who has connected to me purely through my music which justifies everything that I'm doing with my life. It gives it meaning which is the only reason anyone starts writing and playing music in the first place.
It's not about success or record sales but about truly having an impact on someone's life, inspiring them to pick up the guitar and start writing, or comforting them when they feel totally alone.
I hope this trip can be the first of many trips to visit people in some of the remote places where musicians don't usually tour because you are just as important as everyone else and I value you as much as anyone else. So here goes, I'll see you on the other side.