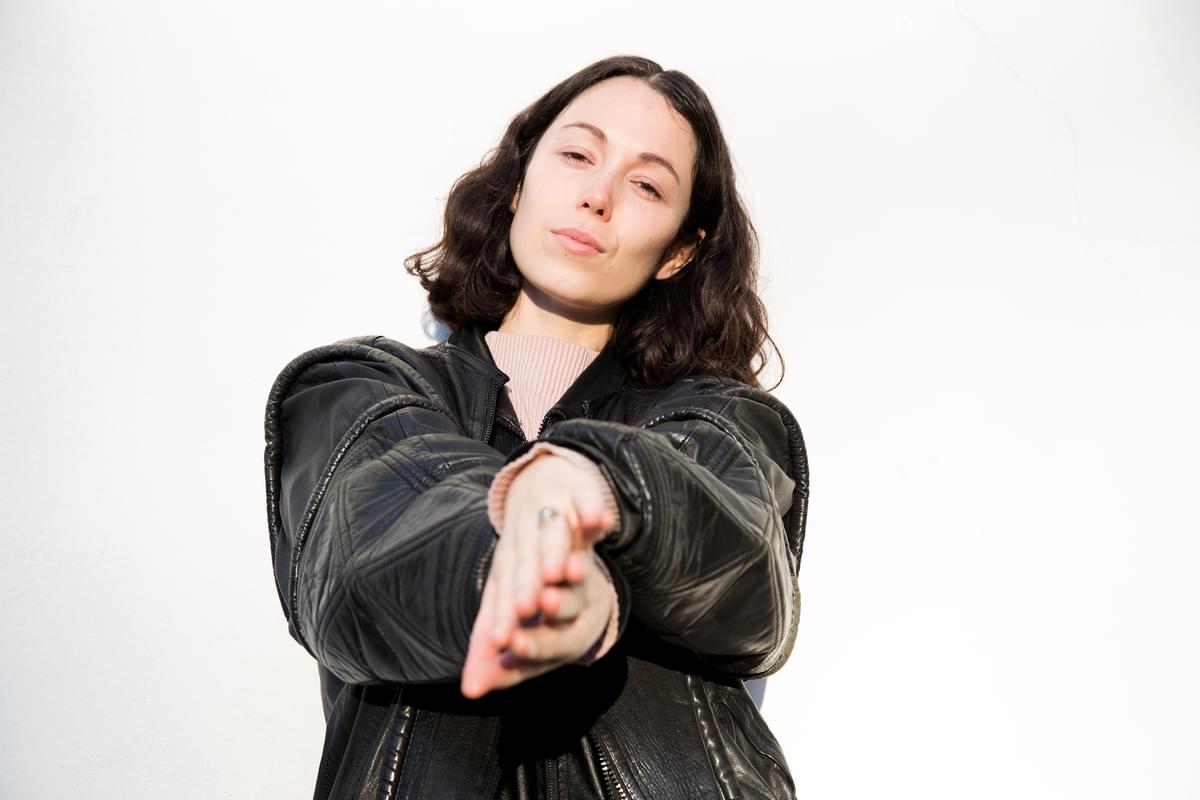 Kelly Lee Owens on Sound Healing
30 August 2017, 11:45
After her experience working in nursing homes and cancer specialist hospitals, Kelly Lee Owens writes about the ability for music to heal in a more creative way.
Although music was always my first love - other passions of mine are medicine, science, biology and how it's possible to help and connect with people who were suffering in some way.
This led me to leave my native North Wales to work in nursing homes and eventually to Christie's Cancer Specialist & Research Hospital in Manchester where I worked as an auxiliary nurse on a lung cancer ward. Before working on the ward I was afraid of the word cancer but I soon realised that my fears were unfounded. They were swiftly replaced with an overwhelming sense of being gratitude to be present at the end of someone's life, or helping them through a terrible time.
Coming across death everyday inspired me to live - as cheesy as that sounds, it genuinely was one of the most mind-expanding times of my life.
Although this hospital was full of wonderful people & innovative research, I felt there was something generally lacking in the approach to people's journey through cancer.
I was able to spend a lot of personable time with patients talking through their emotions, connecting to their experience and trying to make them feel that in every moment of the day they had somebody to talk to. I could see how valuable this was to their wellbeing.
There's an intensively laborious atmosphere in a hospital with some people spending weeks or months there, with an often hugely negative and sometimes depressive impact on patients. I felt frustrated there wasn't a place for them to escape from their reality. I believe that patients deserve to be able to go beyond their situation if they choose to. I wished for them to have a place to meditate, & to express their experience through art, writing, song and sound.
The mental health & attitudes of a lot of the people I met felt sometimes more important & effective than their treatment, as those who tried to positively move through their challenges were mostly the ones that ended up doing so. Of course, that's not 100% the way but I couldn't help noticing a pattern emerging. This applies to all life situations - first we have to take care of our selves, our deepest inner most sacred space. We seemingly have lost our way with the connection to ourselves. Music & sound meditation has helped me to connect in that way.
I used to think that music and healthcare were completely separate but the more I researched it, the more I realised they were closer than I could ever have imagined. I came across research for resonant frequencies that could shatter cancer cells in a non-invasive way. So powerful and hopeful!
It was only when I found the courage to finally start writing and producing music that I could further understand the relationship between sound and healing. Music and sound has personally helped and healed me in many ways. I now relate it more to the idea of sound. I construct sound, and also now more than ever deconstruct it to understand it. I discovered I had a strange relationship with frequencies, that on an EQ grid, I could "see" them or "feel" or know exactly where they would be.
This led me to begin practicing gong sound baths as well as researching the ancient roots in music healing. The vibrations & frequencies I felt unblocking me emotionally - creating physical sensations & tingles in my body. I was able to sleep better and think with more clarity and deal with emotions that would rise to the surface. I came across the Solfeggio Frequencies, sacred frequencies used in healing many years ago, each one having a title relating to its healing benefit & one even claiming to repair DNA - why wouldn't we listen?
There's so much more to learn from music healing and I hope more people explore this area. In time patients in hospitals can be treated in more creative ways, or at least given the space to explore this while they are in hospital. We should keep our minds open and give ourselves the freedom to explore our own creativity; it is essential to our wellbeing and our happiness.
Kelly Lee Owens plays at this weekend's End of the Road Festival.
Get the Best Fit take on the week in music direct to your inbox every Friday