I picked up the violin in elementary school. It was something that came pretty easily. It was also easy to not care because I was going to be a dancer.

Violin was just another thing I was doing, like macramé. Then my knees went bad and I had to stop dancing completely. Devastated, I put some of the dancing energy into playing. But if you've ever spent time in orchestra, you know it's a competitive sport. I was always considerably behind.

The thing I did have is passion for music. I ended up going to college to study classical music. Most people were technicians, not music makers. I did advance through a lot of practice but I often volunteered to play new compositions rather than wear out the same 4 measures of the Brahms violin concerto.

Eventually, I found a way to put a pickup on my violin and run it through amps and effects pedals. I joined bands, started touring and my classical career was over before it started.

Instruments I have picked up but am far from mastering: guitar, bass, piano, drums.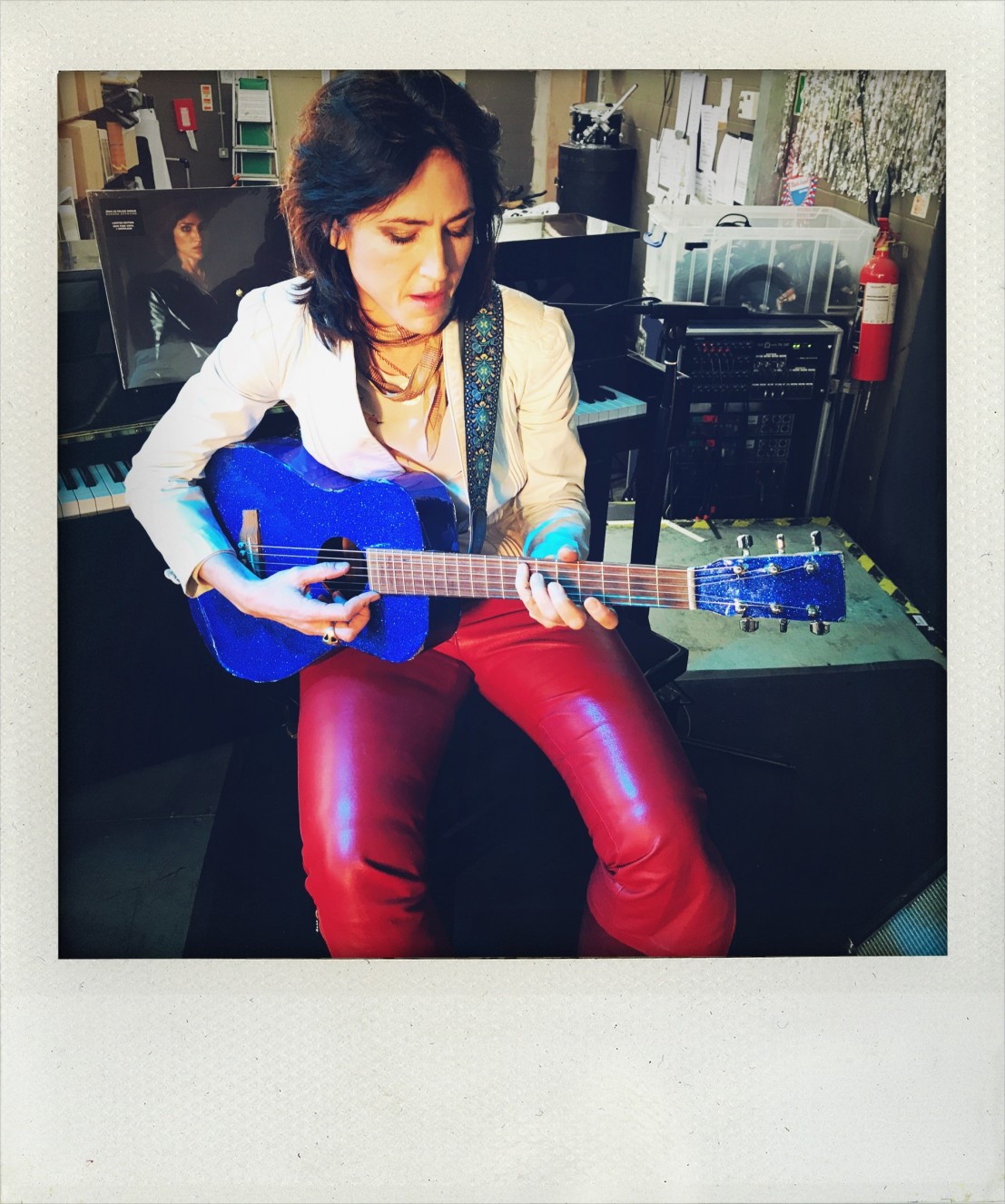 I have never taken lessons or seriously tried to learn my way around these instruments. Over time I have built my own vocabulary on each of them, my own method. There have been guitarists who have approached me after shows thinking I studied jazz. Both flattered and alarmed, I asked why. "The way you form chords" they said, "is abnormal". Exactly. What's natural for you may not be for me.

I don't gravitate towards finding road maps. I like to off-road. I speculate that this is connected to my interest in travel as well. While some people have a list of places they want to go, I'd go almost anywhere. There is always magic to be found. I don't have preconceptions of where the next chord "should" or "shouldn't" be. I find the "happy accidents" like wandering around a new city without a destination.

I've also never picked up the standard language of chord naming, but I do know what sounds feel like. Part of my training as a violin player was to study theory. While I could make my way through the classes, it was always math to me, not poetry. The naming of anything always seemed to remove a bit of its power. I've never learned so much about something as when I've interacted with it blindfolded.

There are an infinite number of songs to be written, but I also need to want to write them. I've been told that I have a knack for writing melodies. With this in mind, I will probably never consciously think about writing a melody again, no reason to. My melodic sense will be challenged when I create harmonic changes that feel less obviously melody-driven. I'll roam over the piano or guitar, trying out chords until I find the ones that peak my interest.


Remaining untrained also forces me to keep the song simple. The music I want to make is about emotion, not about complexity or cleverness. Less choice often generates more enjoyment. Too much of anything can overwhelm and confuse me. I care about creating a song that feels natural in the body.

I am often asked 'am I going to make another thing like some other thing I did?' No, I'm not. First of all, I'd never be able to simulate the circumstances that made that song happen. I also never had the road map for that song and still don't. I feel most comfortable and creative with the unknown, the hidden.

When I picked up the guitar, etc, I berated myself for not being better. Now I am thankful I didn't study any of them like I did the violin. It's what keeps me interested and creative. I want to be virtuosic at curiosity.
Joan As Police Woman's Damned Devotion is out now.