Ed Stafford. A man of his word. A man of the world. Survivalist, adventure connoisseur, a family man. But we admire him for so much more.
Maybe you haven't heard of Ed. He lives in the shadows of a man called Bear Grylls. Real name? Doubtable. Real man? Doubtable. Famously, in 2007 in a complete betrayal of his 1.4million viewers, this 'daredevil adventurer' was found to be sleeping not in the Sierra Nevada Mountains, but instead was cosying up at the Pines Resort Hotel. He was filmed munching snake heads for brekkie, but the reality was quite the opposite. Blueberry. Pancakes. Long story short, a poser.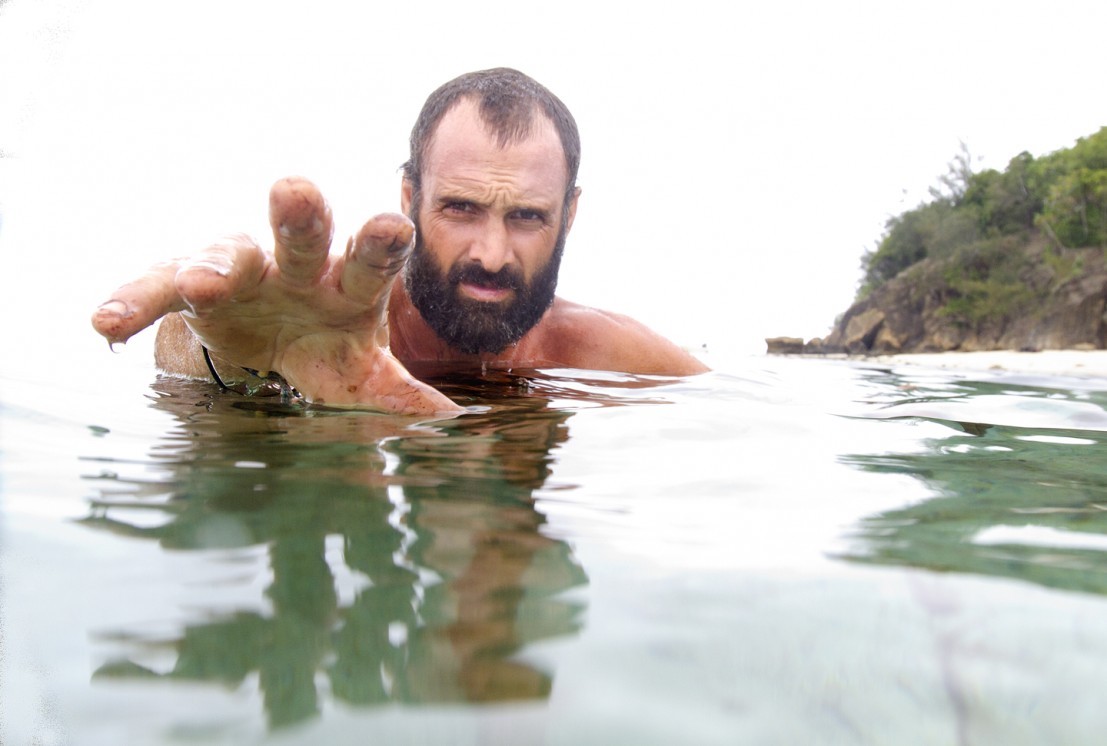 You have a God-given right not to settle for this. Ed Stafford is legit. He dedicated 2 years of his life to walking the length of the Amazon River. The rest of his life has been spent thriving not surviving in the most desolate of locations. Stranded, naked…marooned.
You might ask why he inspires us. You might ask Poppy, Iris, Sophie; why? Why does he inspire you?
His bravery.
We are talking about a man who voluntarily puts himself in grave danger to prove what we as humans are capable of. What an act of selflessness. It makes you appreciate home comforts; water or even the smallest petit pois. It makes you thankful you're not roasting a spider monkey on a spit. Out of date hummus is the least of his worries. And it should be ours too.
His growth.
In 'Walking the Amazon' (2011), Luke (Staffy's travelling companion) said that Staffy was being 'the biggest cock in the world'. Their trip was no Brokeback Apurímac mountain. Their friendship was on a knife edge. Stafford was not always the humble legend we know today – but he has grown. During the 1.5hour special, Staffy admitted how foolish the 'emotional battle' with Luke was. He knows when to admit defeat. These days he's an honest man – he even shows us his foot infections at the beginning of every single show! We've been there! We all have! We relate to him being an asshole sometimes. We can all be assholes – but after watching Staffy we now know how to overcome it. This was a survival essential when recording the album. For 10 days we found ourselves marooned in a studio in Ramsgate. It wasn't easy, and we often found ourselves asking, 'what would Staffy do?'
He hasn't sold out.
You can't sponsor a naked body. Ed Stafford keeps his show raw, simple and entertaining. It's a simple concept but so thrilling. No Zac Efrons here. Nothing but a cute lisp, bald head and occasionally some beads. Bear Grylls gets Jake Gyllenhaal for company, but Stafford enjoys the modest company of a desert rat. Like Stafford we intend to keep it real.
His humour.
It's unwavering even in dire situations. 'Basic little skirt, obligatory wiggle'. In the deep pit of dehydration, with only a cactus in his belly he still manages to crack a decent joke. On tour in the deep heat of the British Summertime, with only an Egg McMuffin to keep us going, we too, crack jokes.
To conclude, Ed Stafford is a human who endeavours to push himself to the limit. A man on the edge. Sometimes, whether you're a chef, a competitive skier or a band-member we must all ask ourselves – 'what would Staffy do?'
Girl Ray's debut Album, Earl Grey, is released this Friday August 4 via Moshi Moshi. They're playing this year's End of the Road Festival.