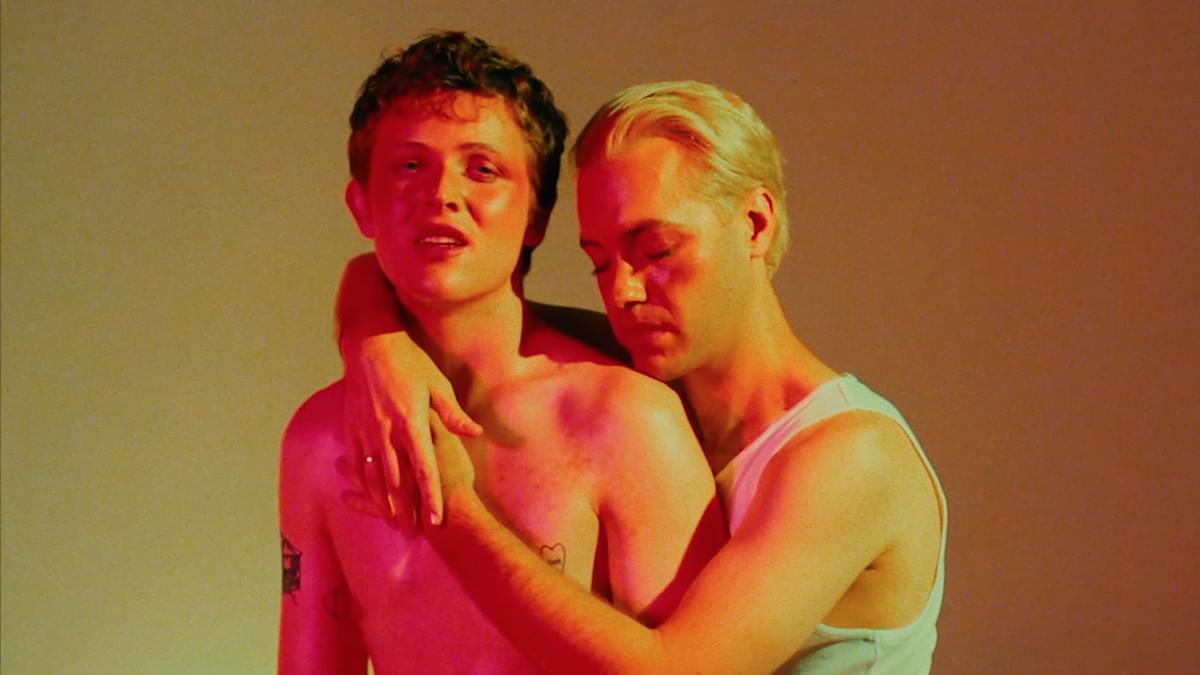 Tim Nelson of Cub Sport on coming out and redefining masculinity
23 September 2017, 11:00
As a songwriter, I feel like being able to express yourself wholly is really important in order to be able to connect with your art and for your art to then connect with others.
For me, getting to a place where I could really connect with myself and write, unguarded, from the heart has been a journey that has taken me over a decade.
I started writing songs when I was about 14 or 15 year old. I had a very loose understanding of myself and the world around me. High school was a strange time for me. I was a young gay guy in denial, attending a religious school with teachers who were very vocal about their disapproval of homosexuality. That situation – stacked on top of being a late bloomer physically – left me feeling pretty lost and confused.
When I looked within, I was scared of what I saw. I would try to write songs that reflected the person I felt like I should be, rather than the person I actually was. This continued with my writing throughout high school and then into the years that followed. A desire to be "normal" meant that I suppressed parts of myself. My perception growing up was that "normal" men didn't really express their emotions and weren't too "out there" in a creative or artistic sense. A desire to be a more "masculine" man meant that I couldn't dig deeper creatively because I was drawing on fake inspiration.
Zoe, Dan, Sam and I started playing music together in 2010 then formed Cub Sport in 2011. By this point, I was finding ways to express myself somewhat genuinely with my writing, but looking back it felt half-hearted because I was still hiding such a significant part of who I was. We released two EPs before I'd even started to acknowledge my sexuality internally. By the time we recorded our debut album in 2014, it was becoming more important to me that the songs I was writing were a true reflection of the person I was. While I was getting closer to expressing my true self, I had still hardly come out to myself.
In 2015 I went on a month-long writing trip to LA and London. It was on this trip that I realised I was in love with my best friend and bandmate Sam. I had finally acknowledged to myself that I was gay, and – although I wasn't yet ready to come out – this realisation started to open me up with what I was writing, though I would claim that I "didn't really know what the songs were about."
A year later, we released our debut album, which led to months of overseas touring. This extended period of time away together made it clearer with each passing day that Sam and my relationship was more than just the best friendship it had been for the 8 years prior. Right at the end of the tour, we told each other exactly how we felt and when we got home to Brisbane we came out to our families and friends without hesitation.
It was amazing how much freedom I suddenly felt; both personally and creatively. I felt like a huge creative weight was lifted and I could finally tap into what I was feeling, unhindered and unashamed. Songs (mainly love songs) were flowing and I could see the previously missing pieces of our second album BATS falling into place.
We finished up the album in February 2017, with our long-time collaborator John Castle. Now, with the album's release just around the corner, it feels really special to be putting out this album written from the heart, not hiding who I am in any way.
The first single from BATS is called "O Lord". It was really liberating to create a music video for it that celebrates the place we've come to with accepting and loving ourselves for who we are. Sam and I got engaged in between the two days of shooting and as funny as it may sound, it felt amazing to wear makeup, be shirtless and lathered in oil with my fiancé's arms around me and not feel like any less of a man for it. After years of struggling with my male identity, I feel super proud to be able to define masculinity for myself and feel comfortable expressing who I really am.
Get the Best Fit take on the week in music direct to your inbox every Friday